Anna of Meristem Floral was one of the first wedding vendors I met in Raleigh when I set out to immerse myself in the area's wedding industry. She has an amazing spirit and wealth of knowledge regarding horticulture (her college major!) and creative designs with any blooms. I always have the best time with her, leaving our get togethers feeling inspired with a full heart.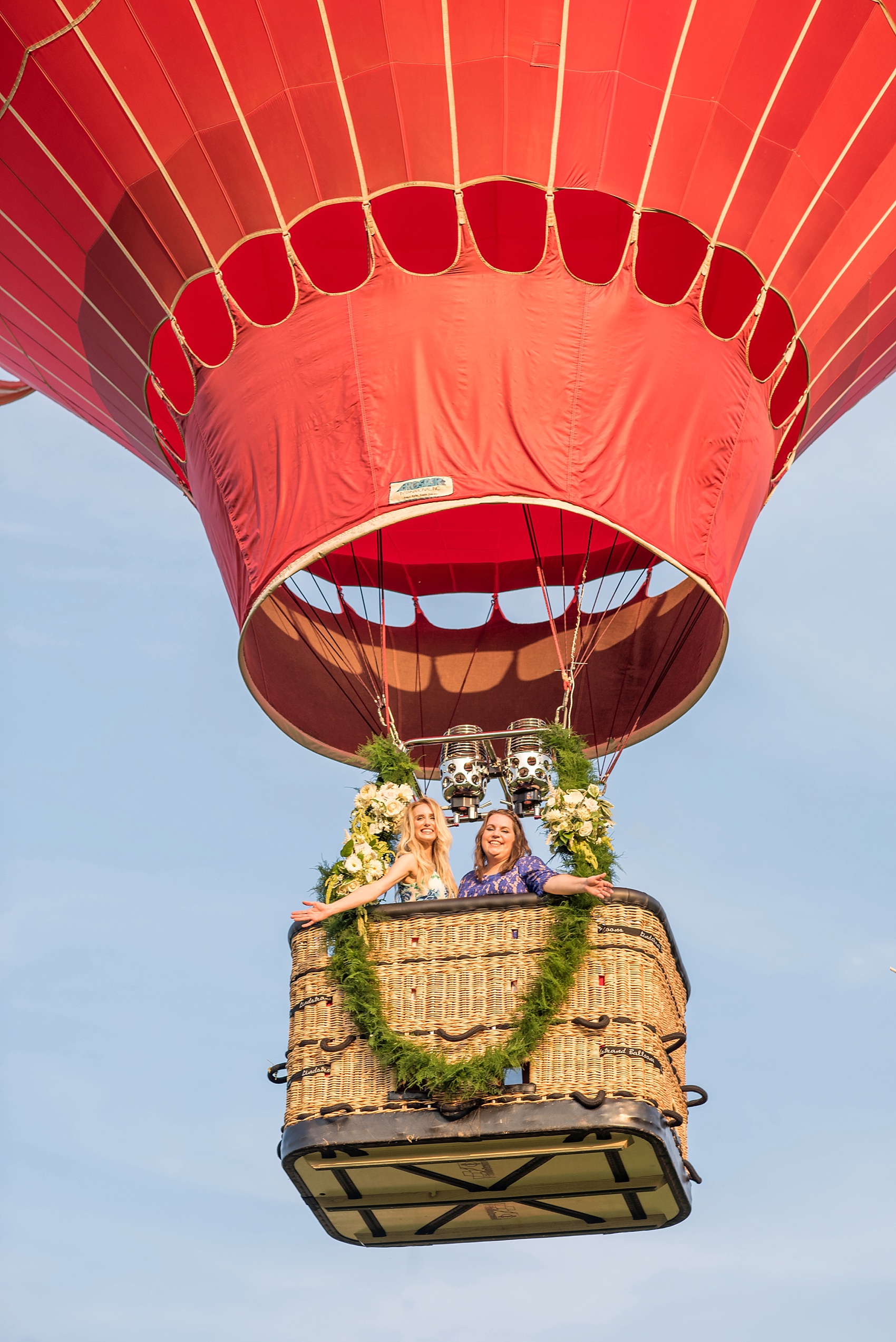 Anna excited called me one day to tell me a secret – that she was expanding her company and hired Ashlee Little to join her team! She had an amazing idea they dreamed up – to photograph this big announcement with a hot air balloon because "the sky's the limit"! And truly, it is.
The fabulous Ashlee Little is organized and straight forward, which I simply adore! Her brown eyes were piercingly wonderful in the photos and I love, love, love how she coordinated hers and Anna's Rent the Runway dresses for this awesome shoot.
Anna's best friend, Destiny, came along for the shoot too and I just adore her! It's easy to see why they're so close – both beauties with glowing personalities and a joy to be around. Doesn't she look gorgeous too?!
I just love how the final announcement came out for SE Floral Designs. Custom calligraphy and all!
Venue: Bennett Bunn Plantation / Hot Air Balloons: Hot Air Marketing and Over the Rainbow Balloon "AD"ventures
Congratulations to a beautiful, talented wonderful team and much success to you in the near future and far. So happy to know you and to have been a part of this announcement!