I met Cara and Nik in a beach town for their Bay Head New Jersey Engagement Photos. It's a town that takes you far away from the tri-state area; you feel as if you're hours away from any major city, including Manhattan, in a seasonal village with cute shops, restaurants and of course, lots of shoreline and ocean view.
Bay Head, NJ is special to this couple – not just because Nik grew up summering here but because they're getting married at Bay Head Yacht Club this fall.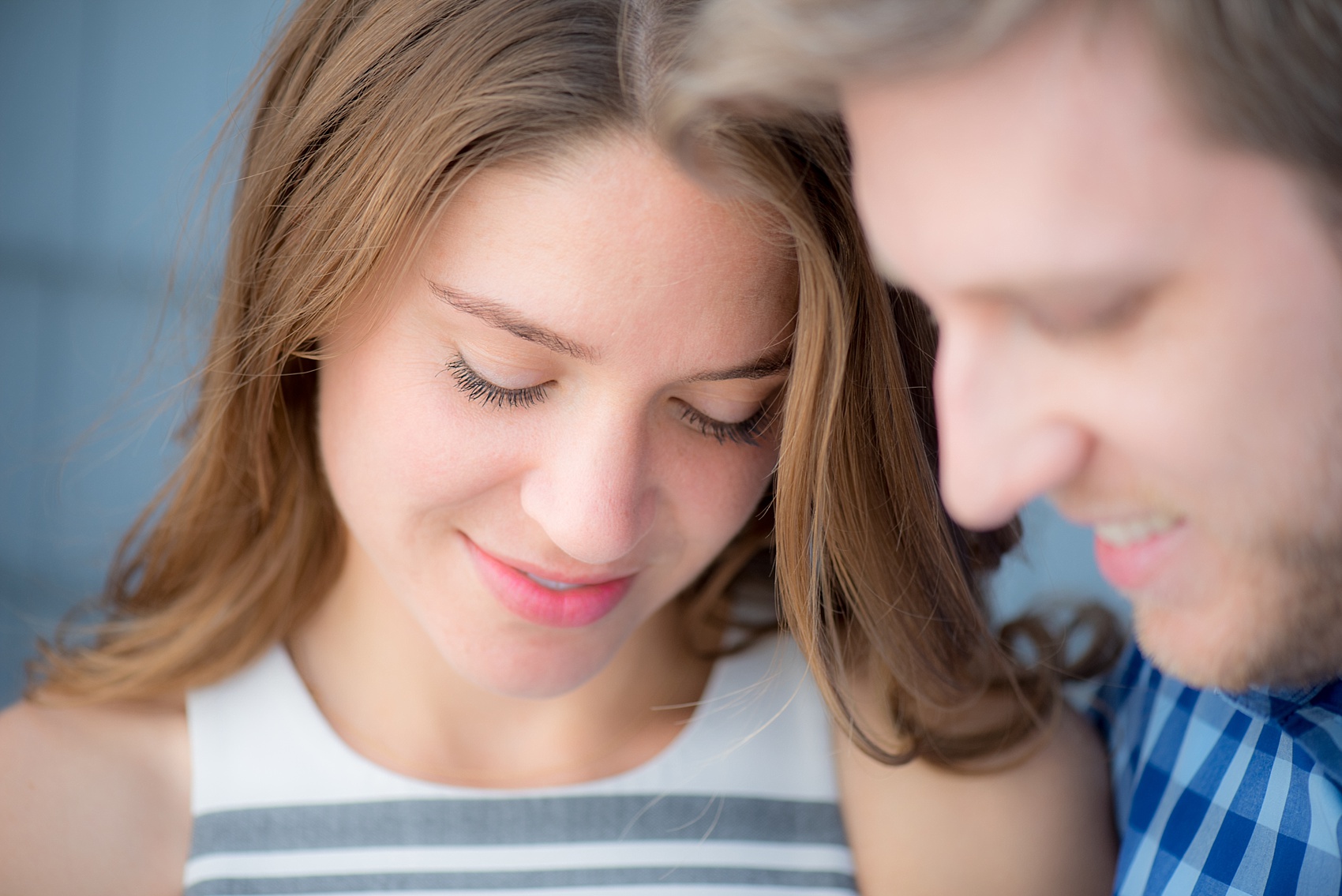 We stayed on land for a bit before hitting the beach. The town had a little pocket park near its village shops where we started (it was perfect!) and we even walked to an adorable hotel called The Grenville, with pink shingles and dollhouse-like accents, where they'll be staying the night of their wedding.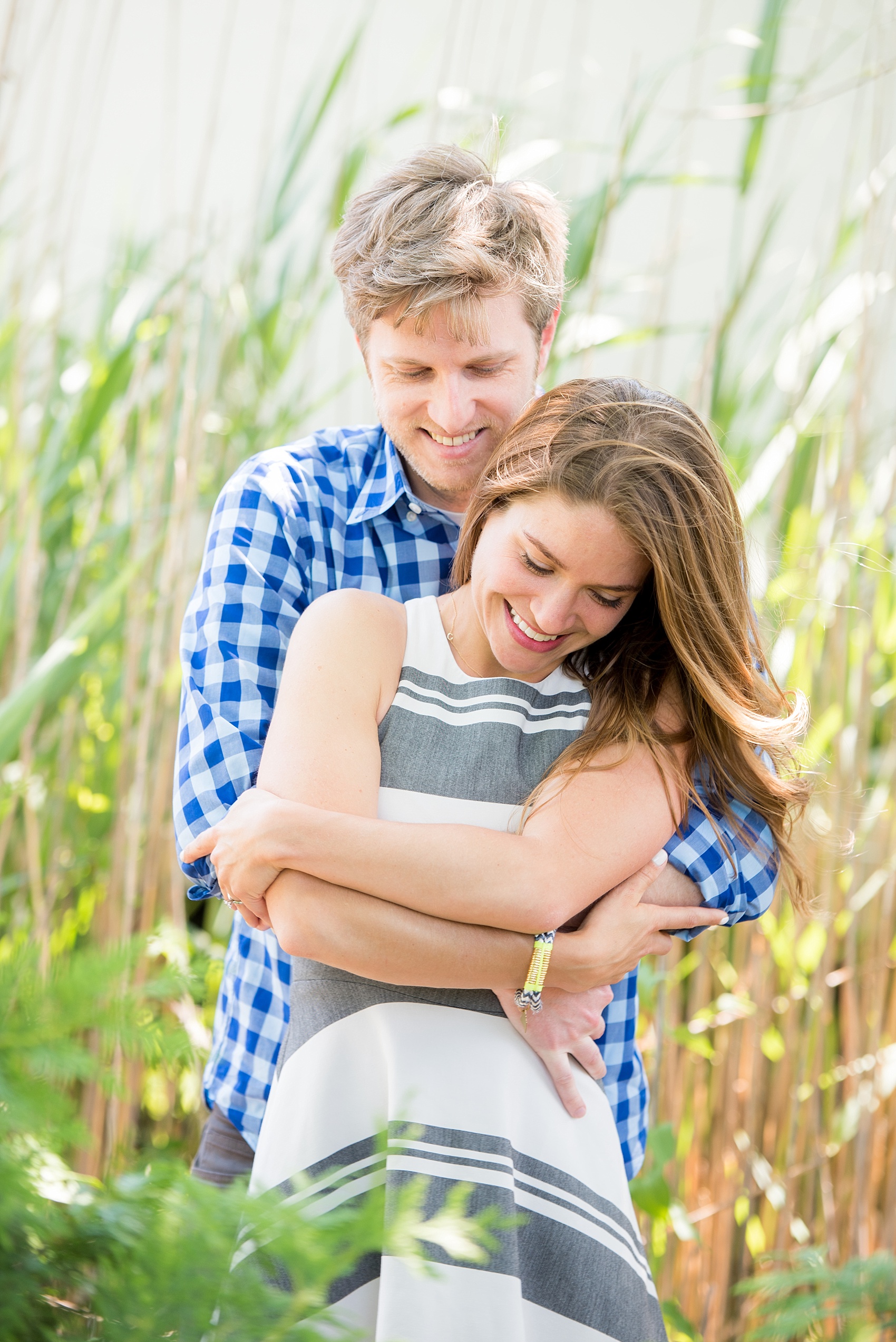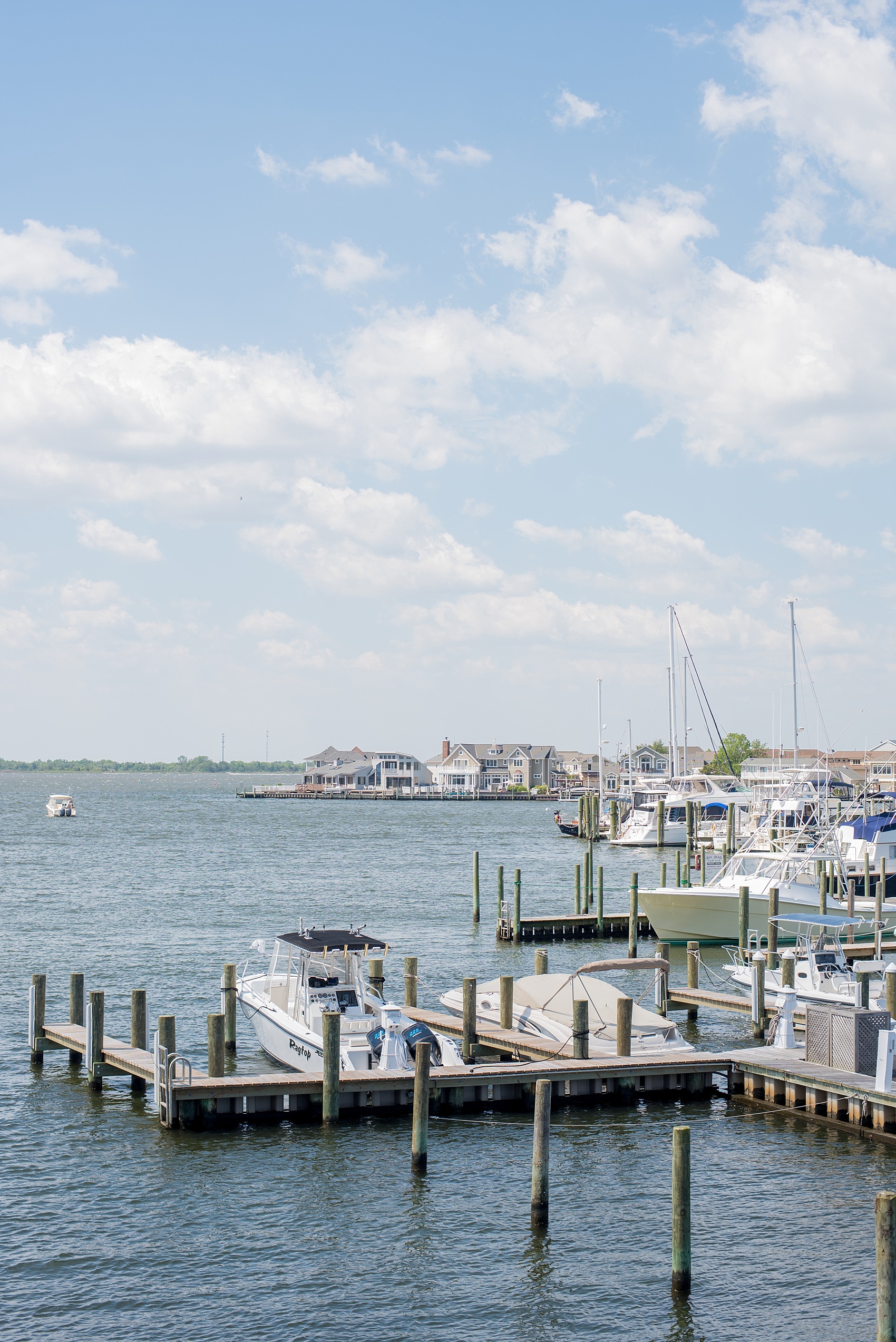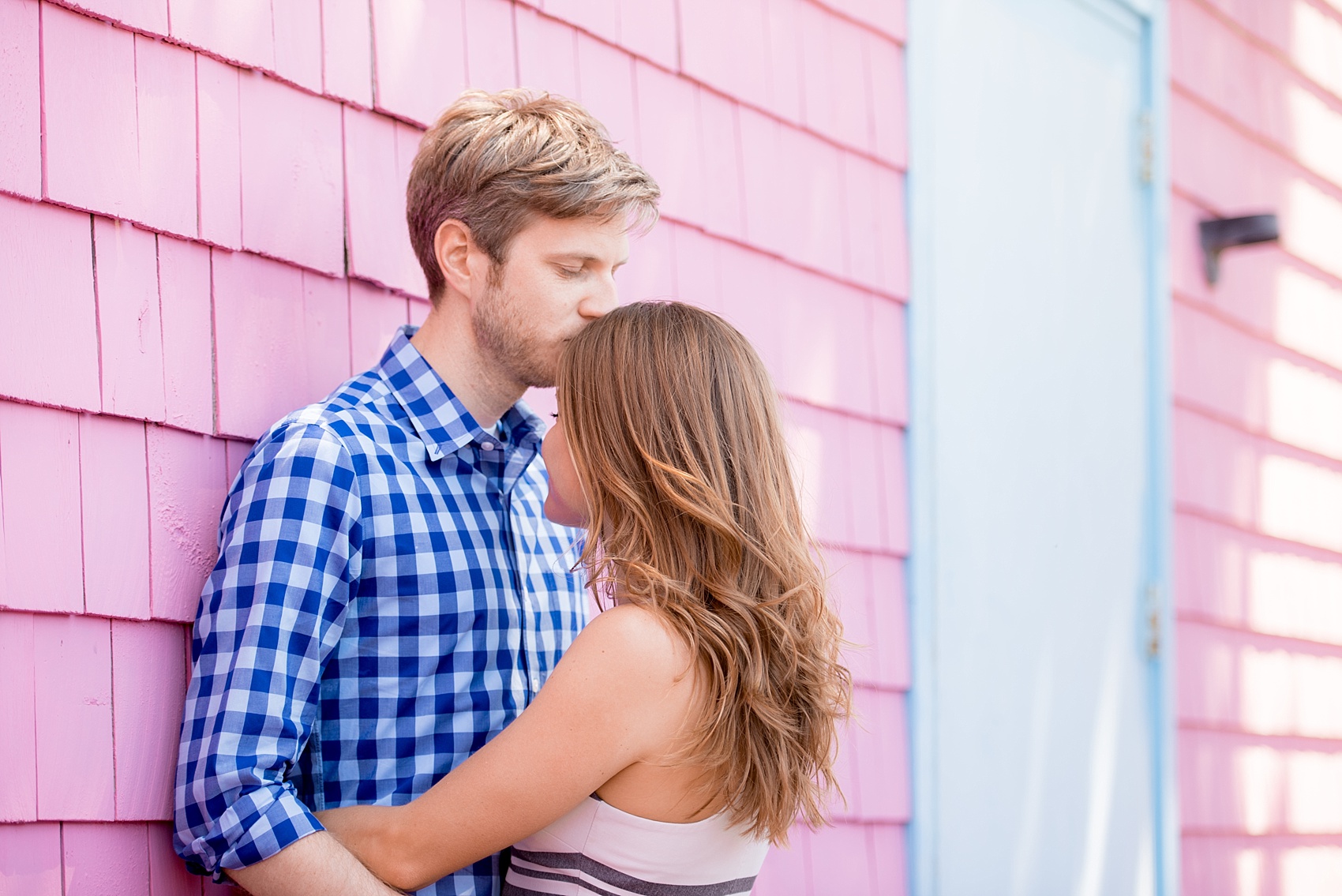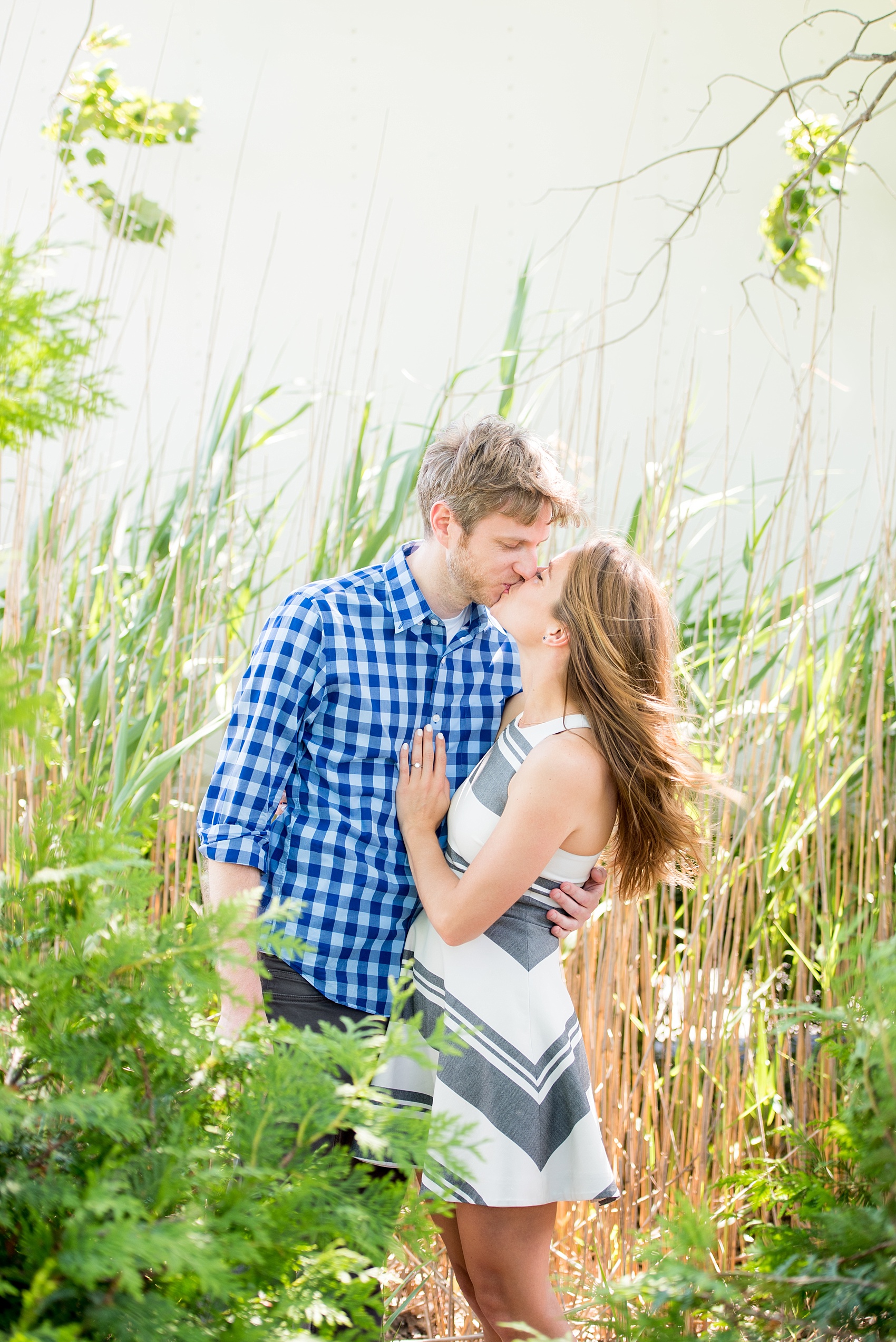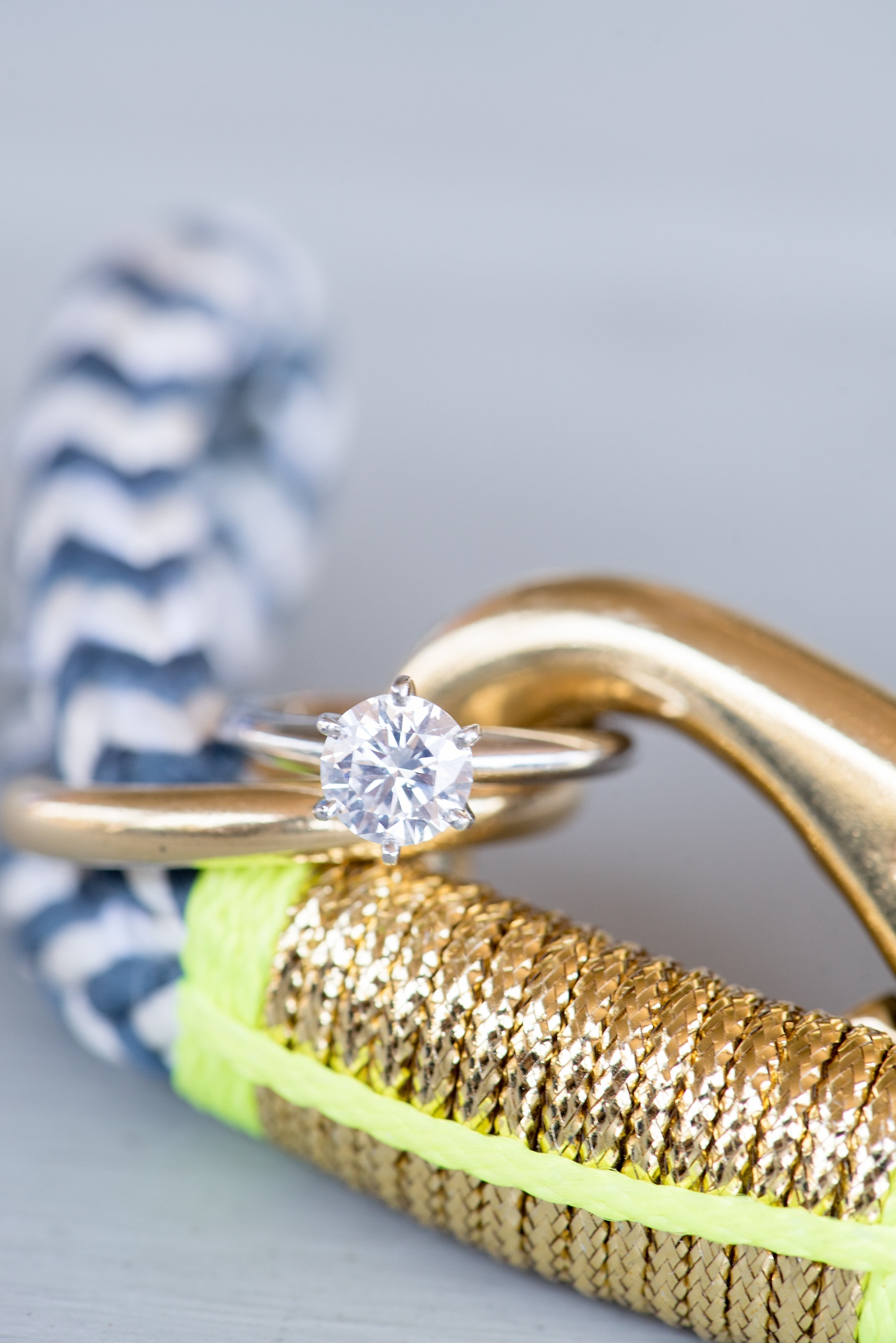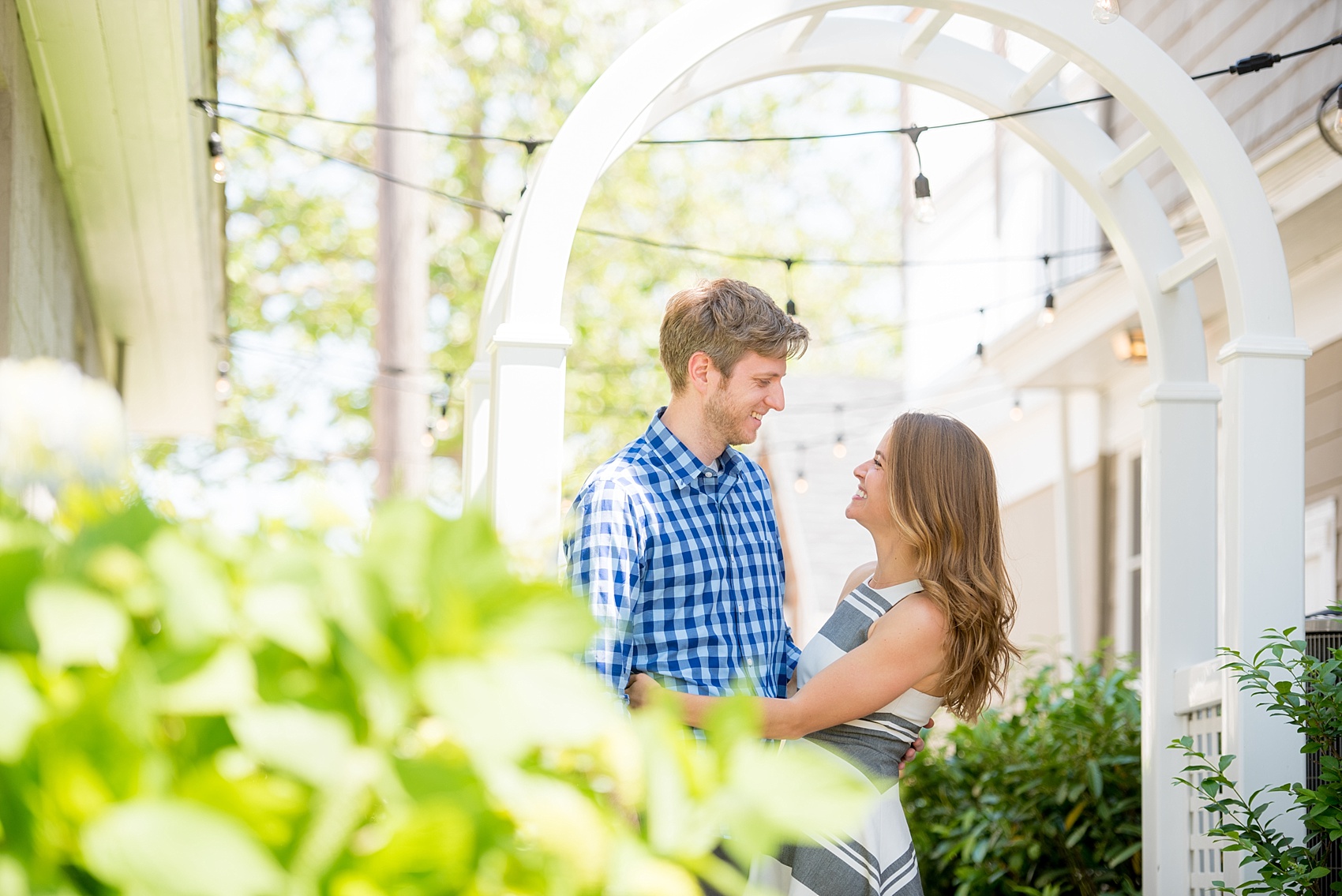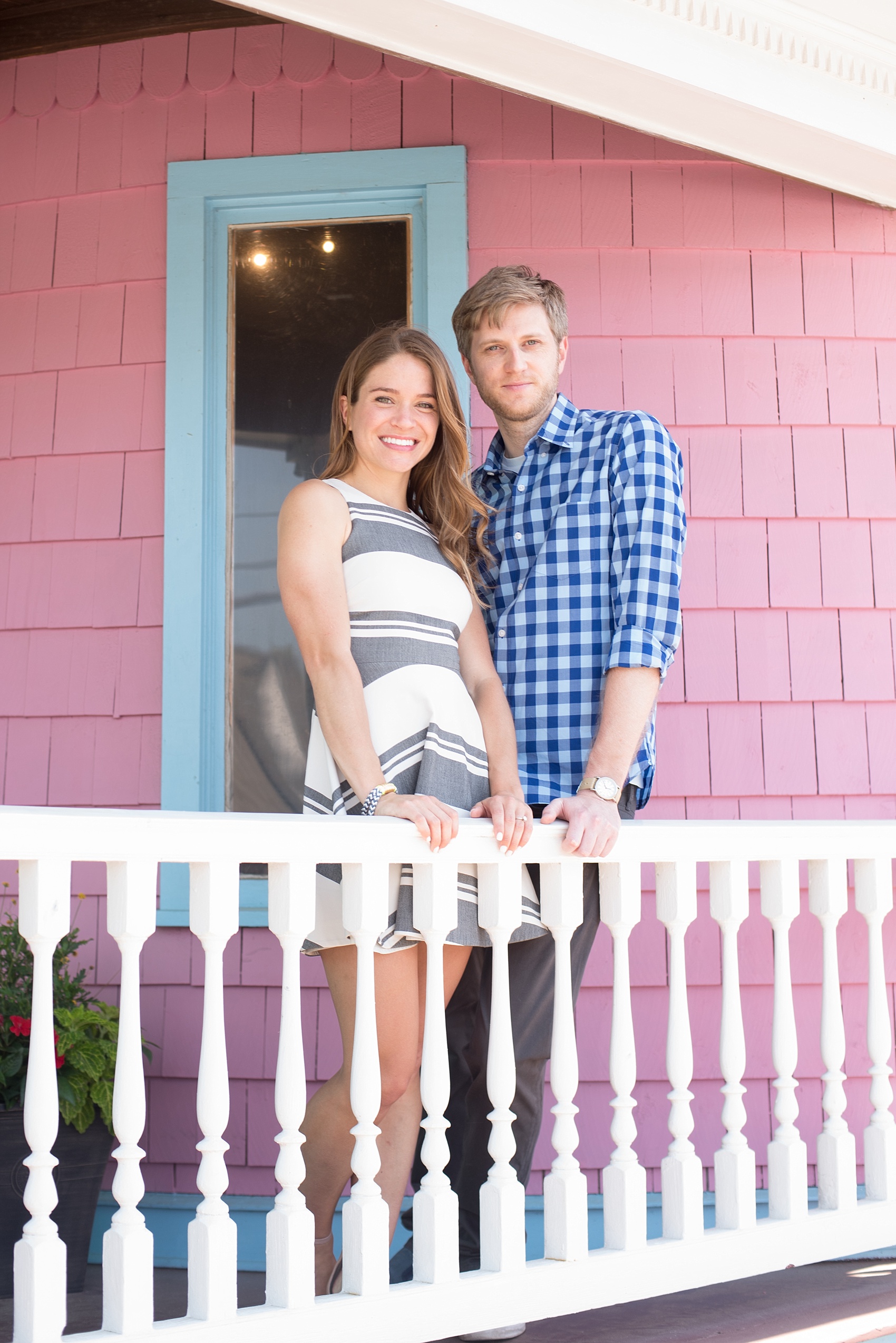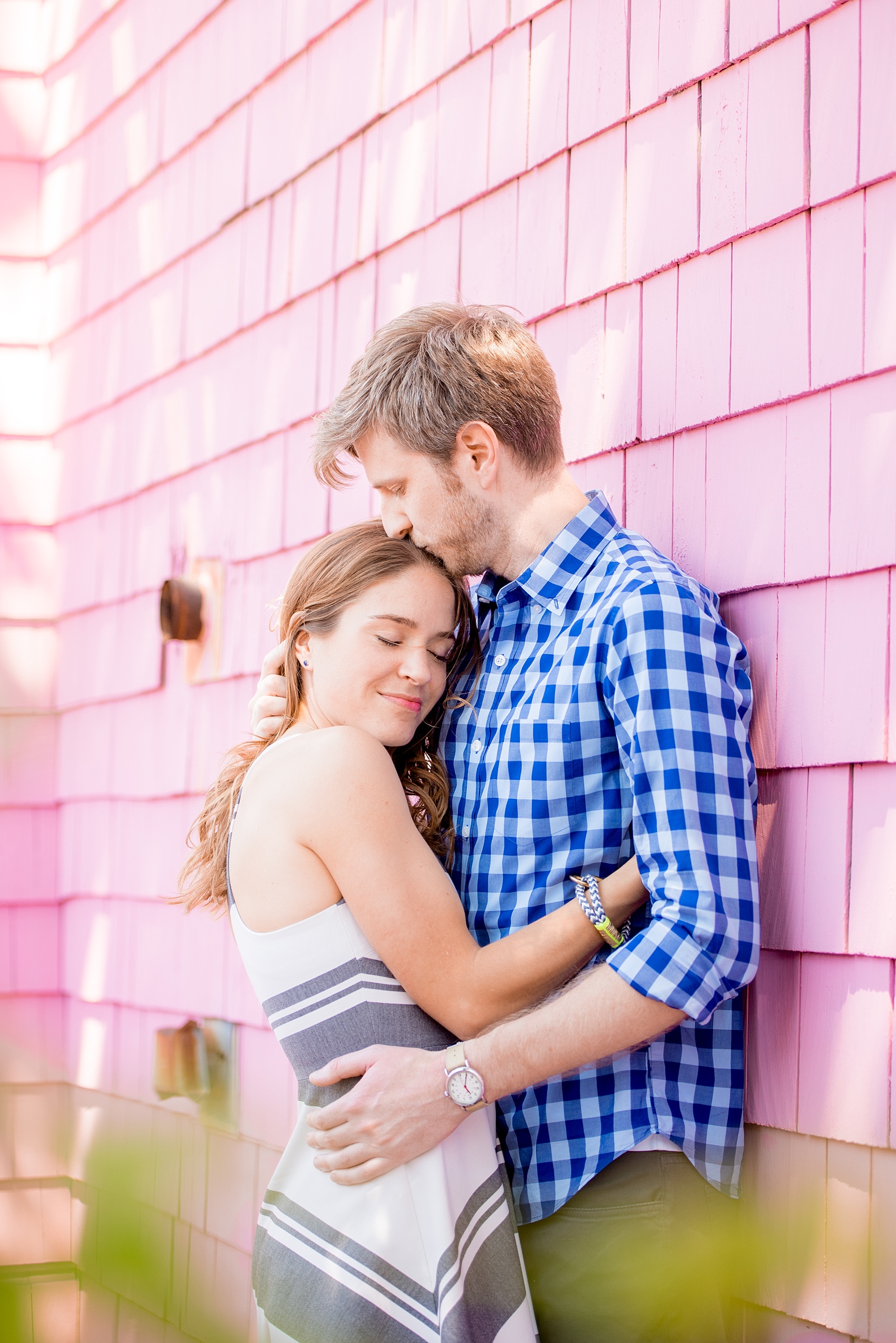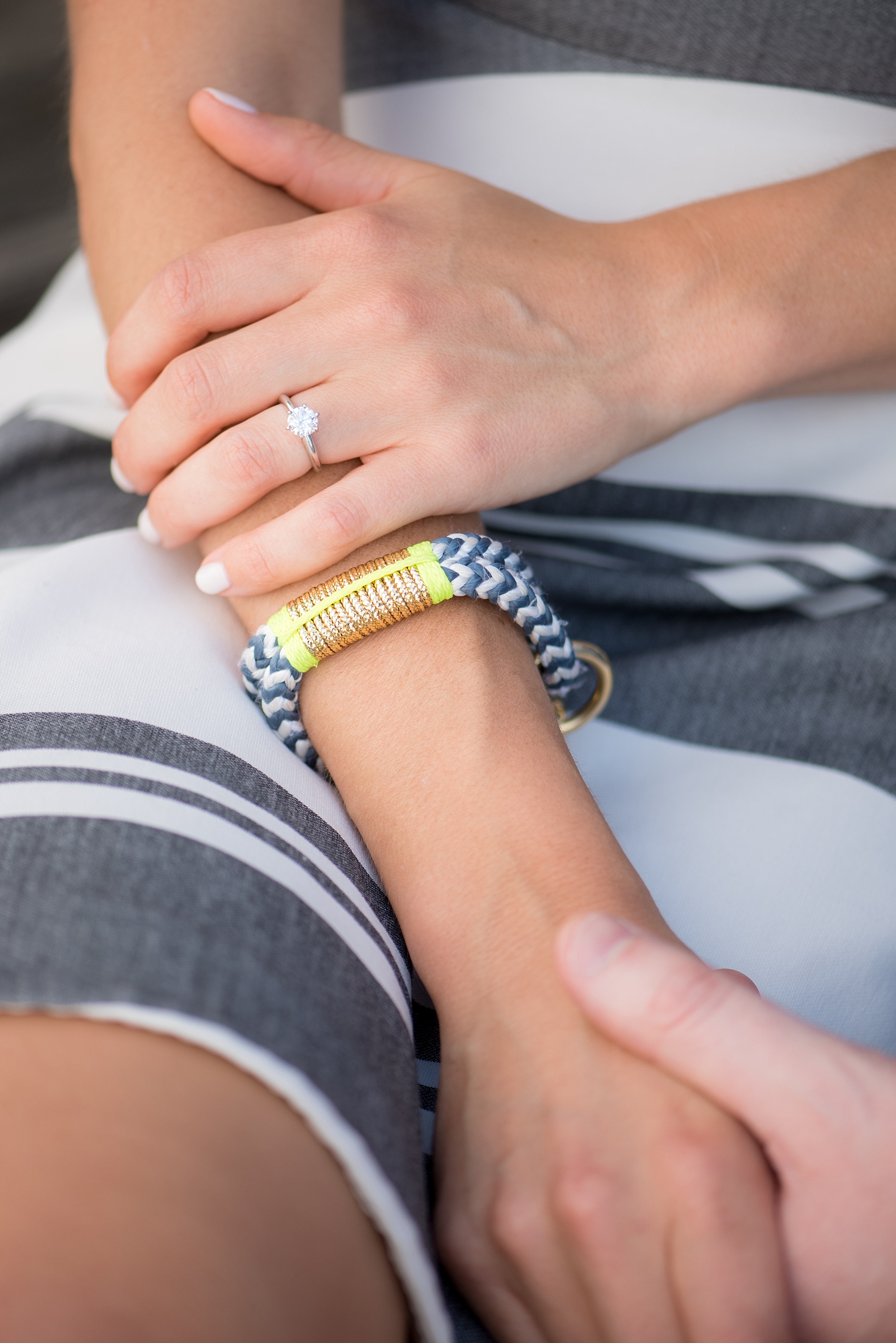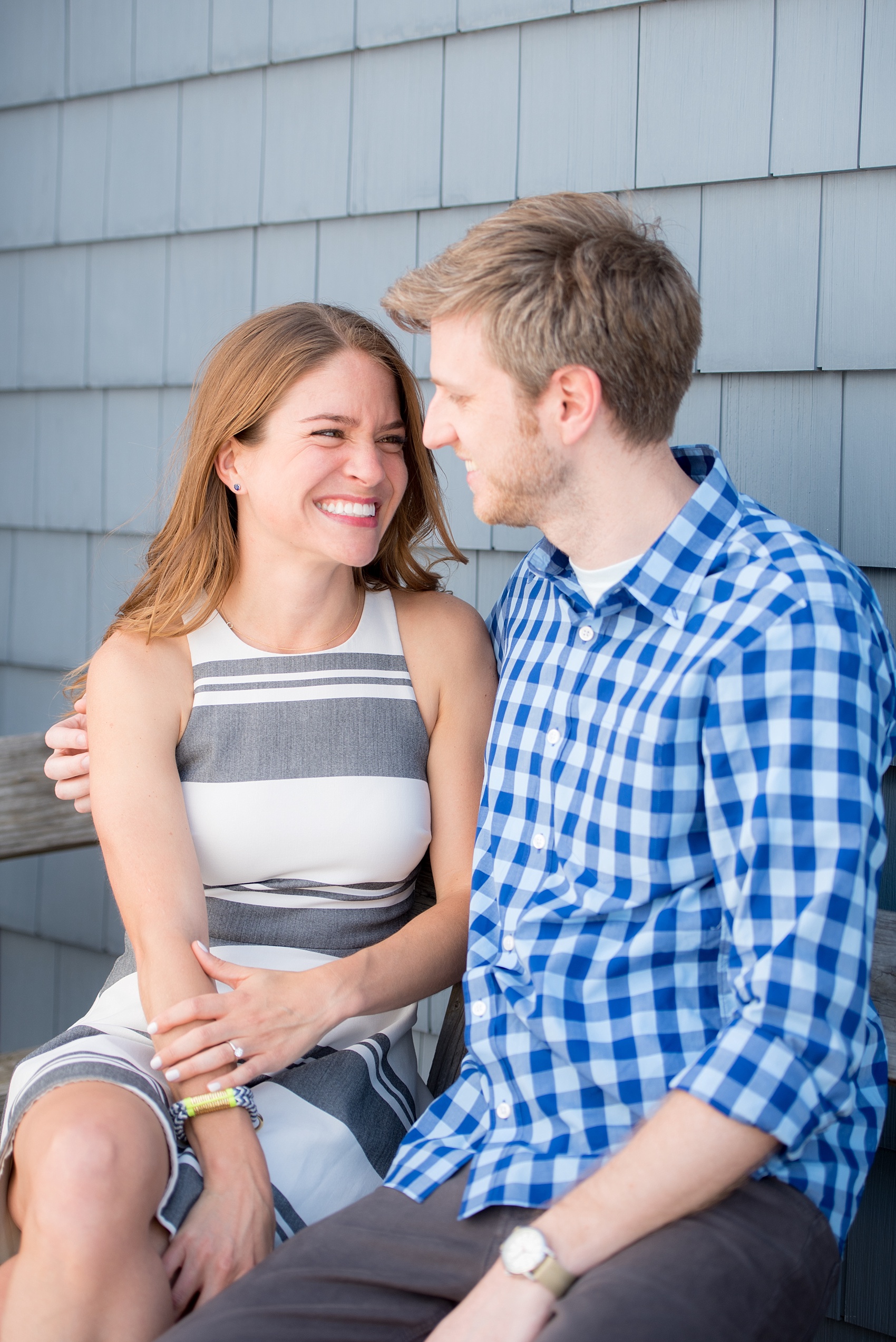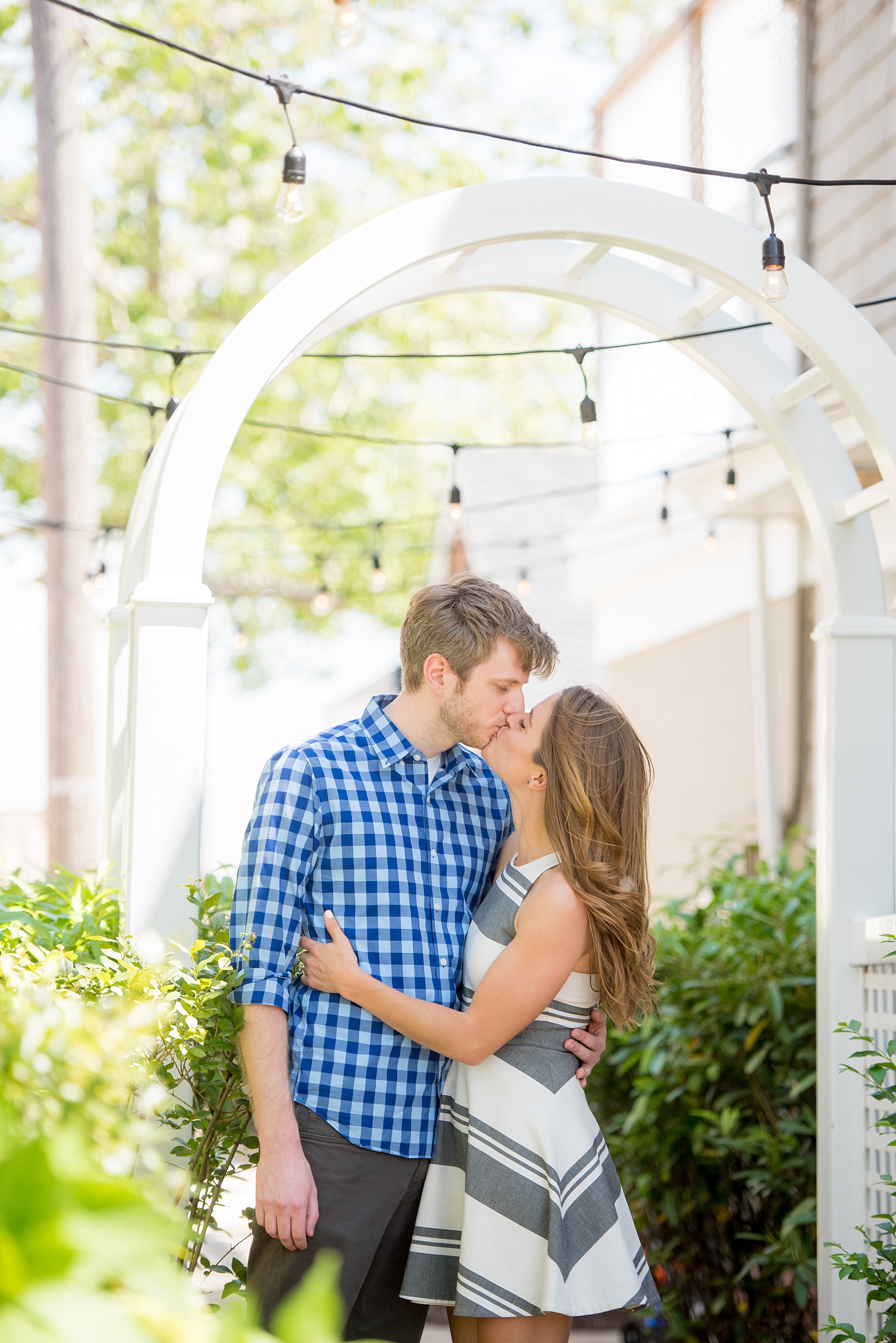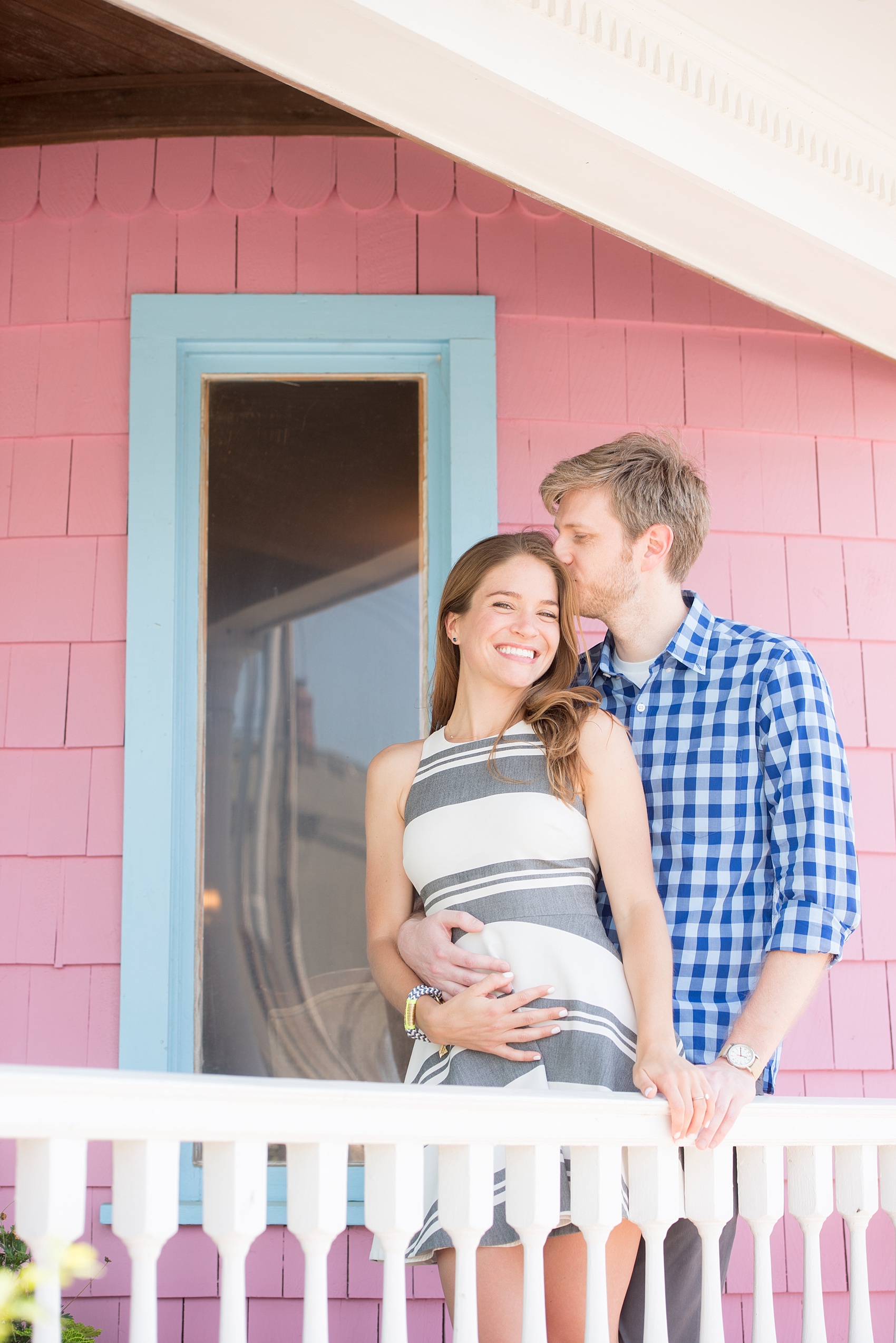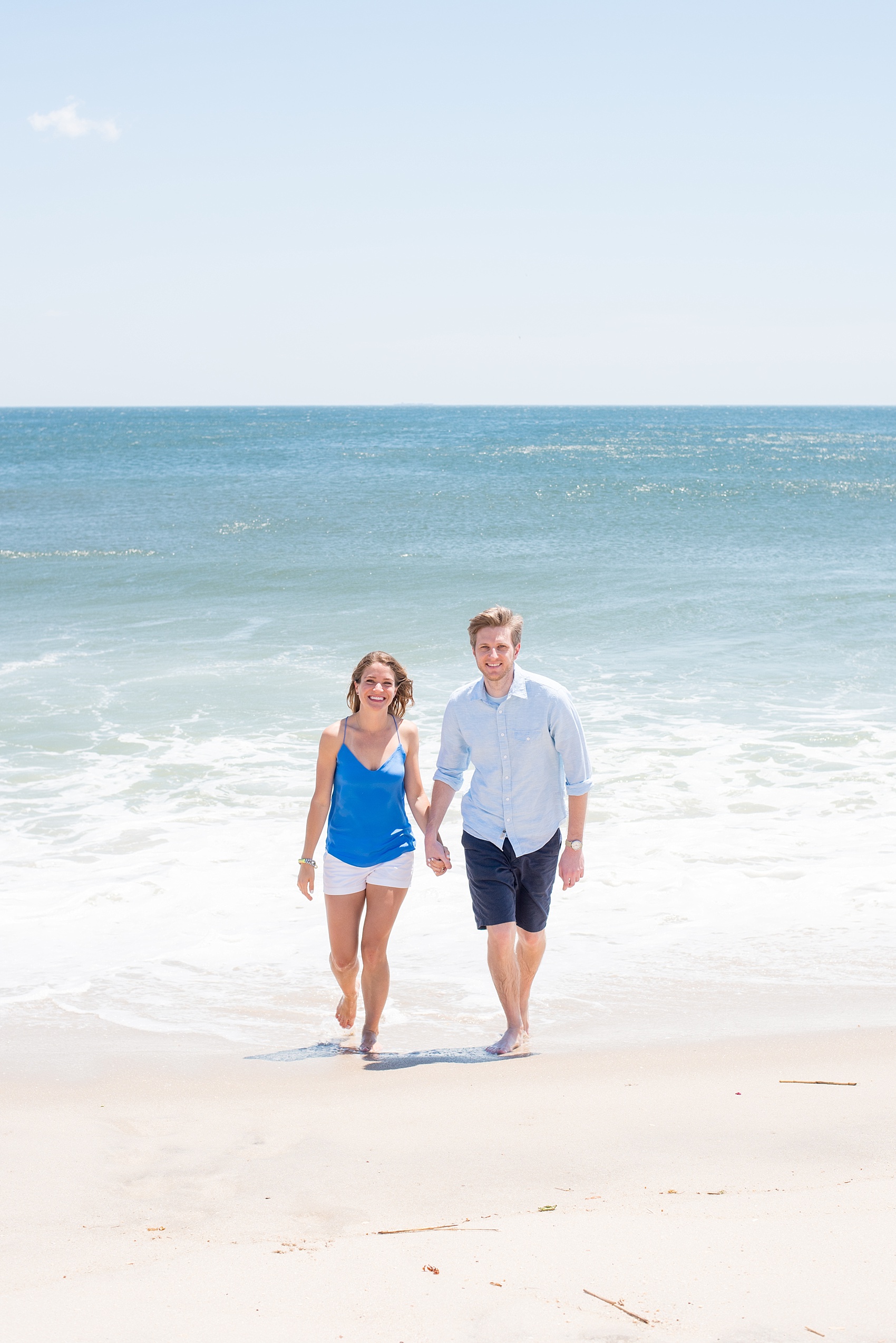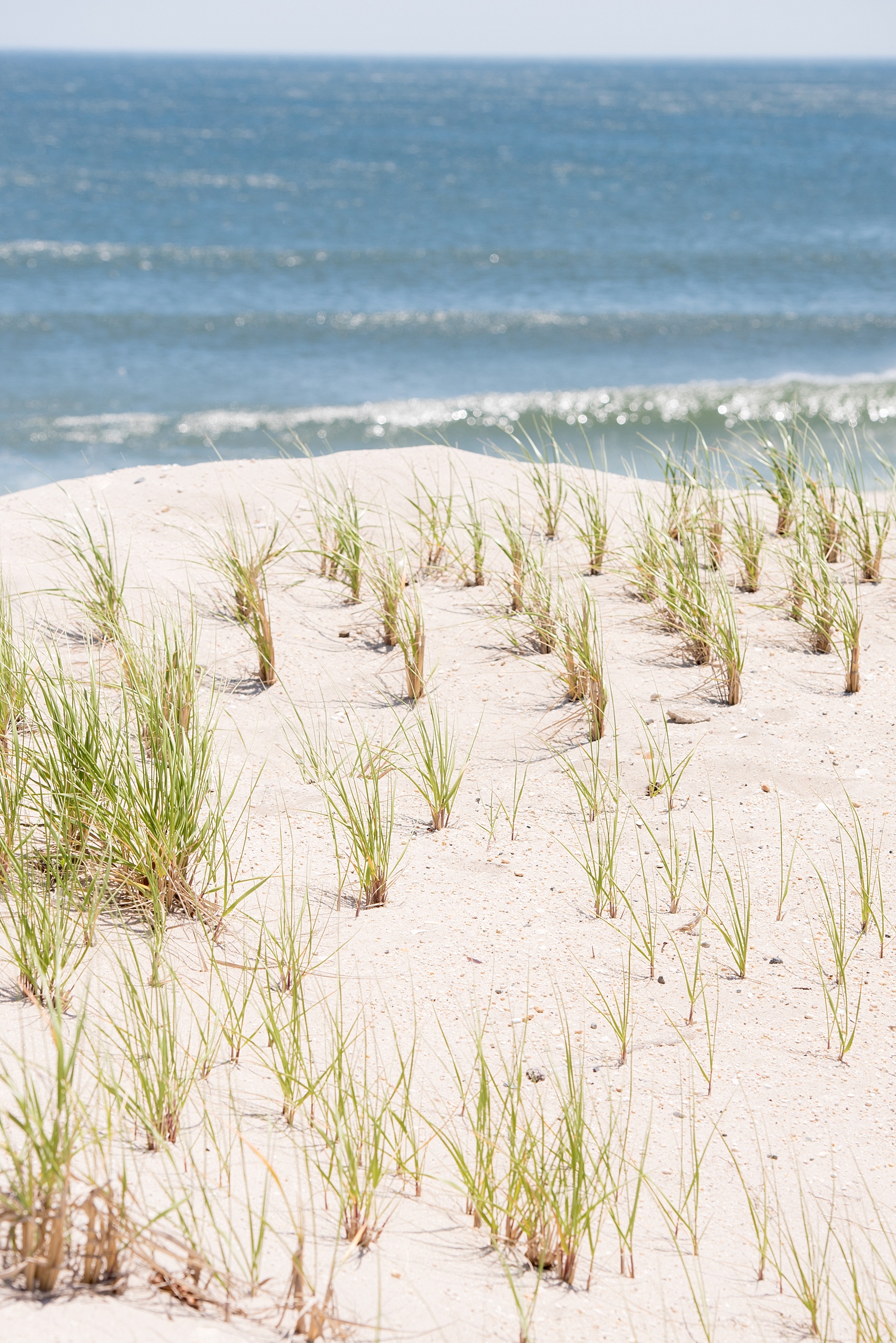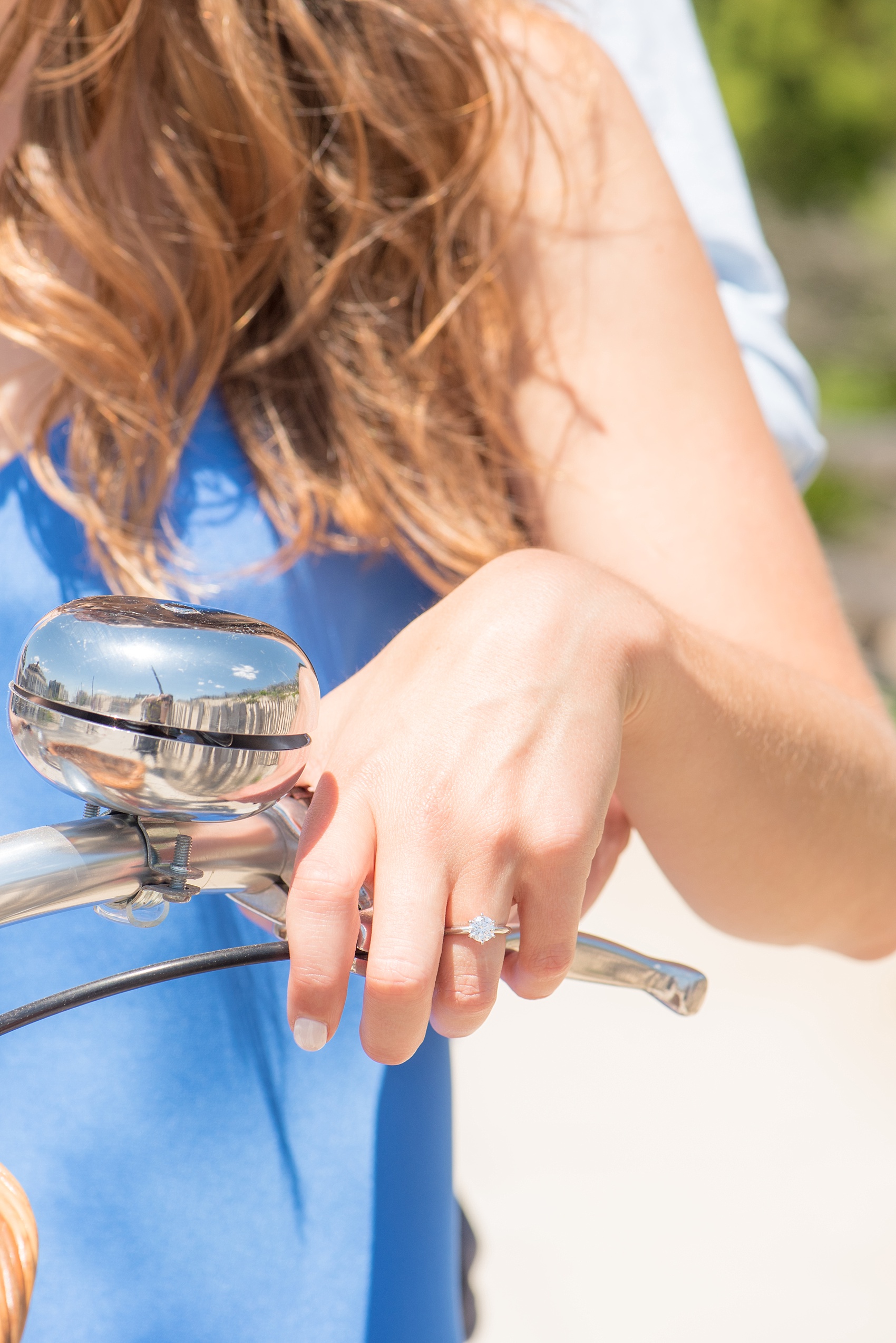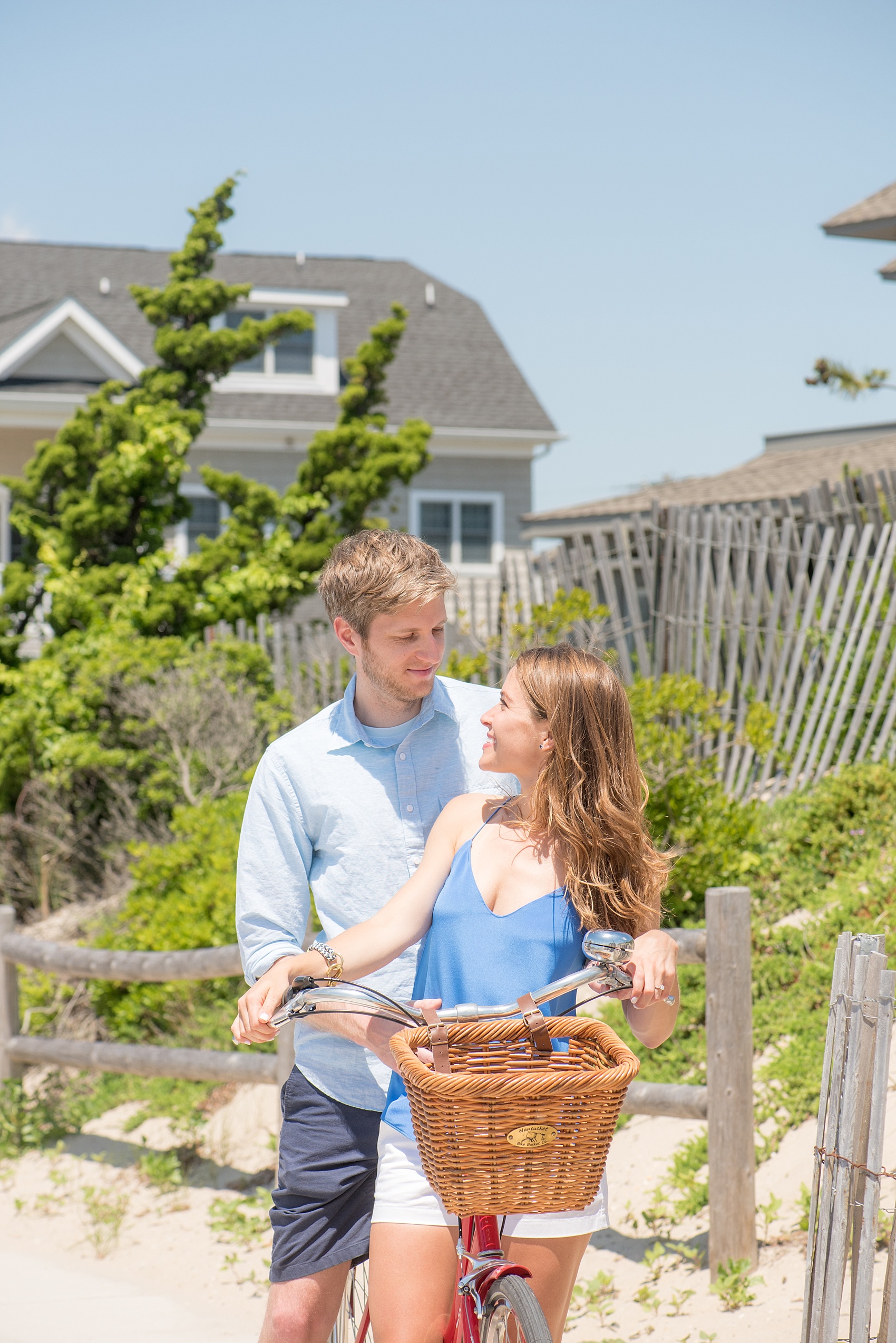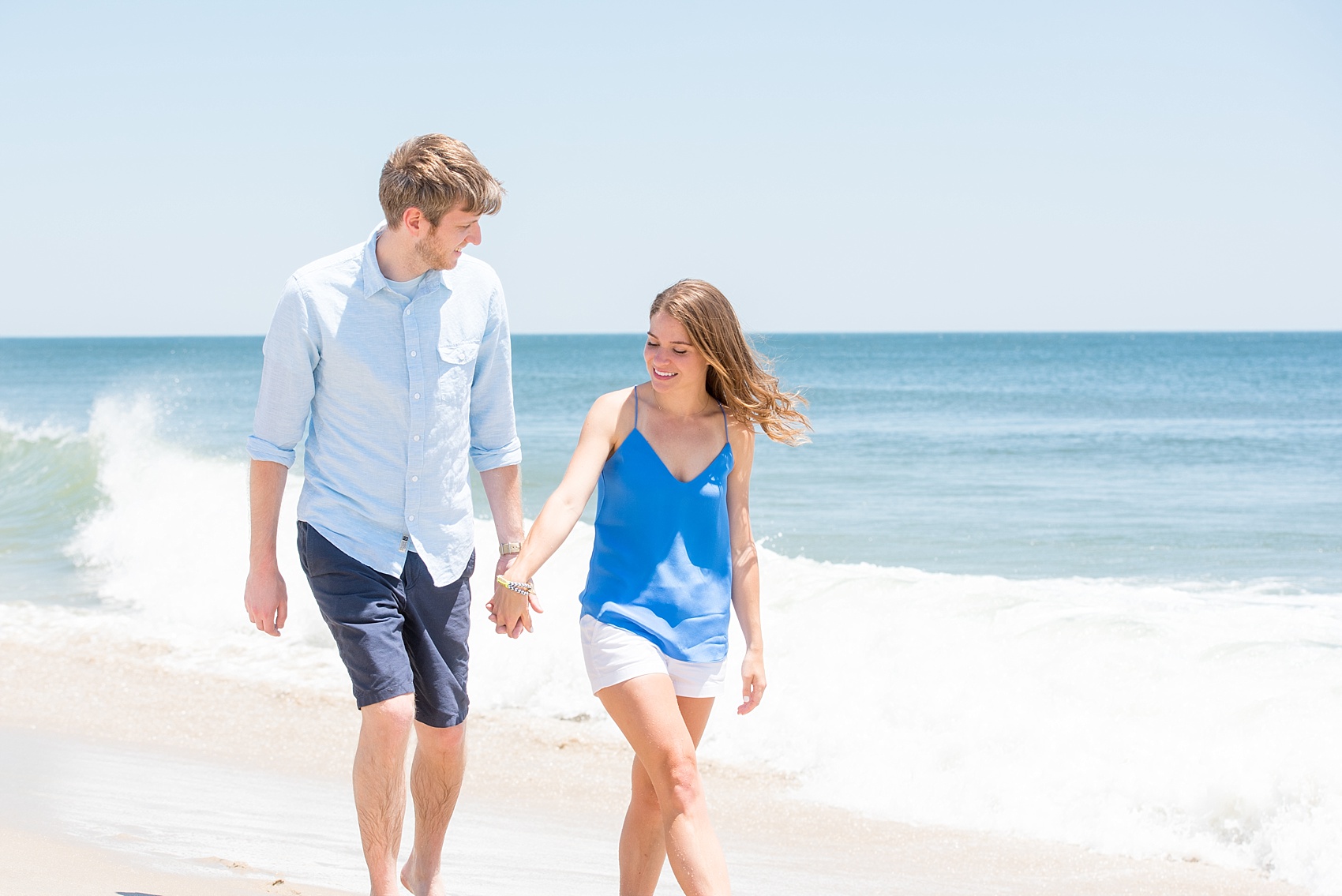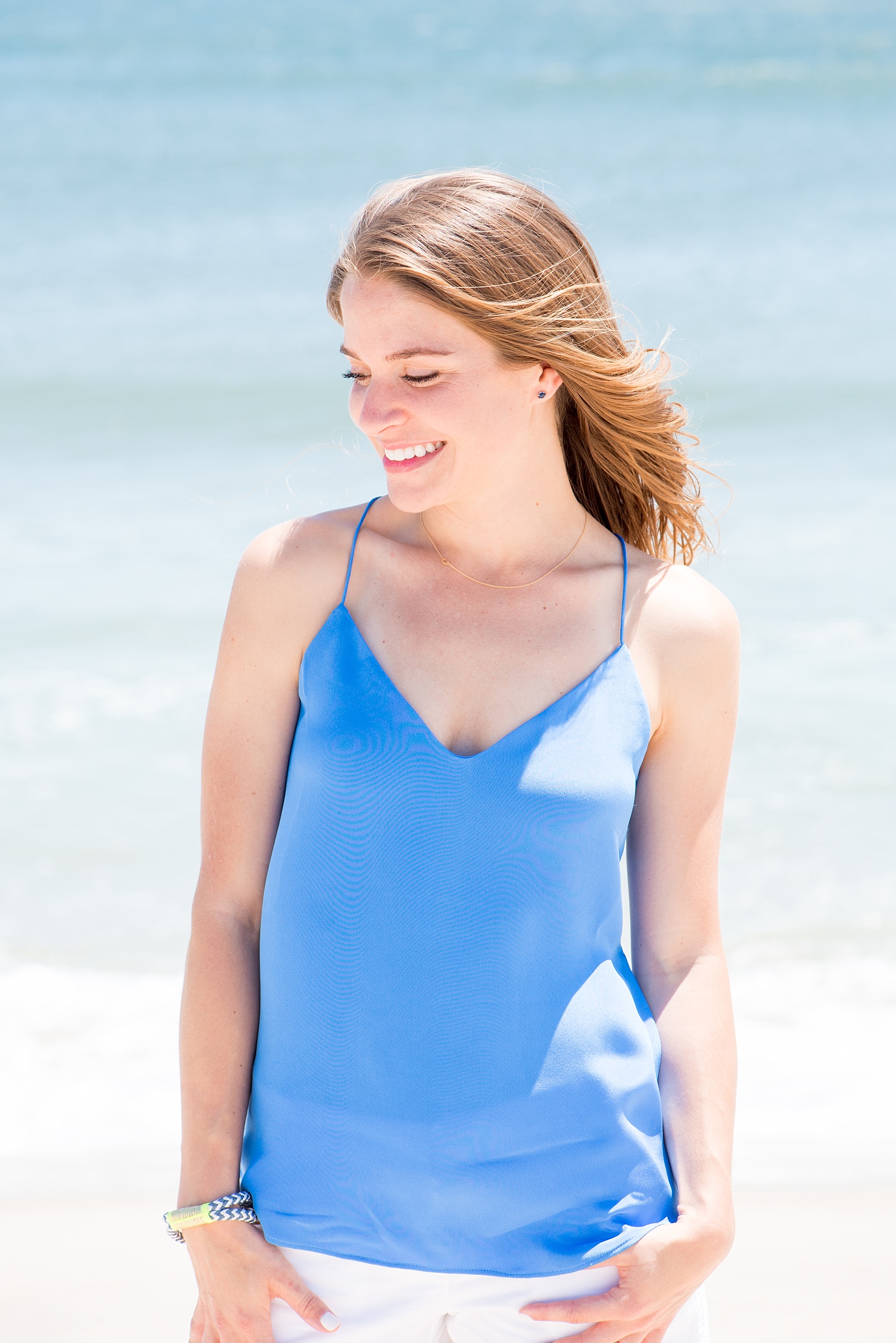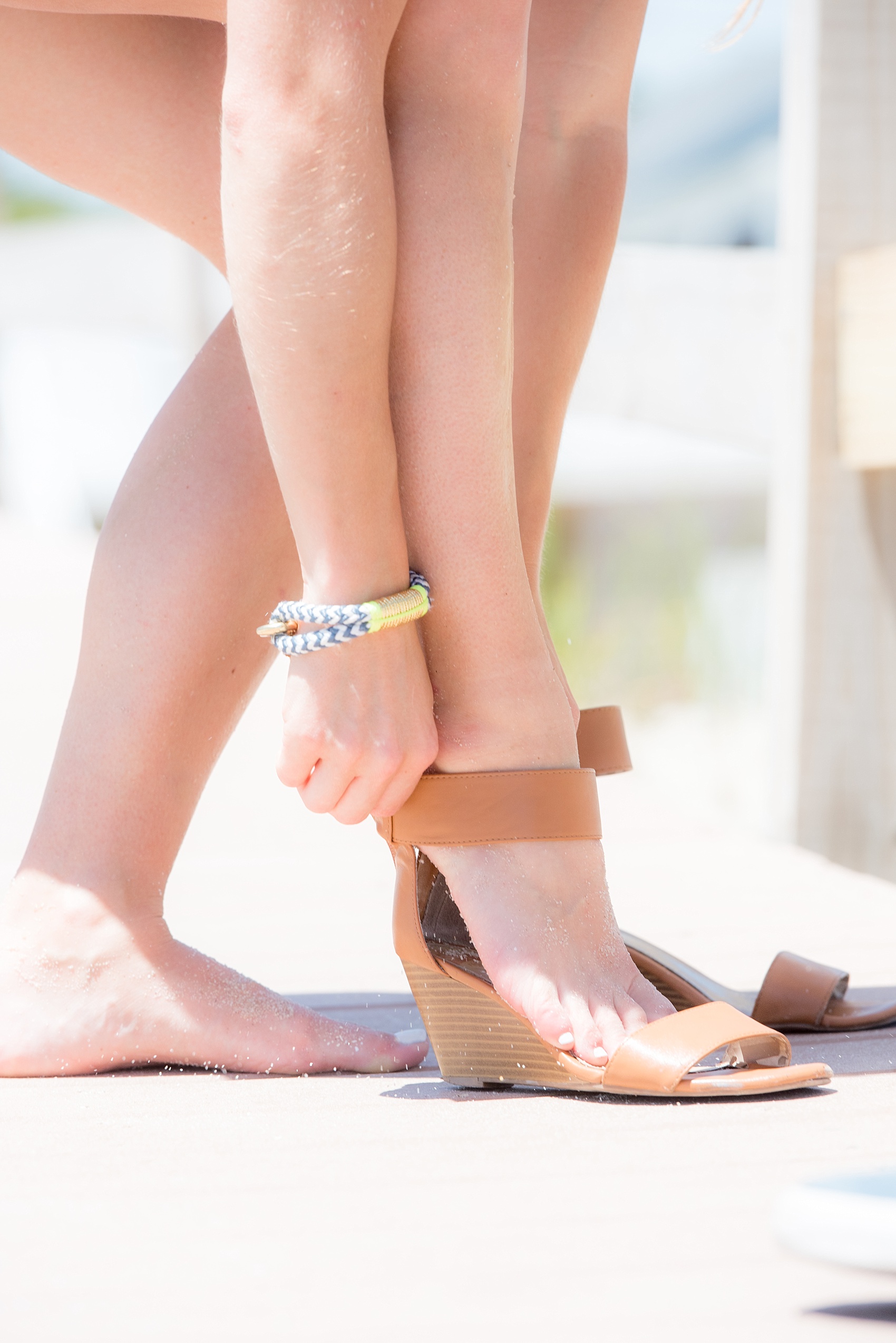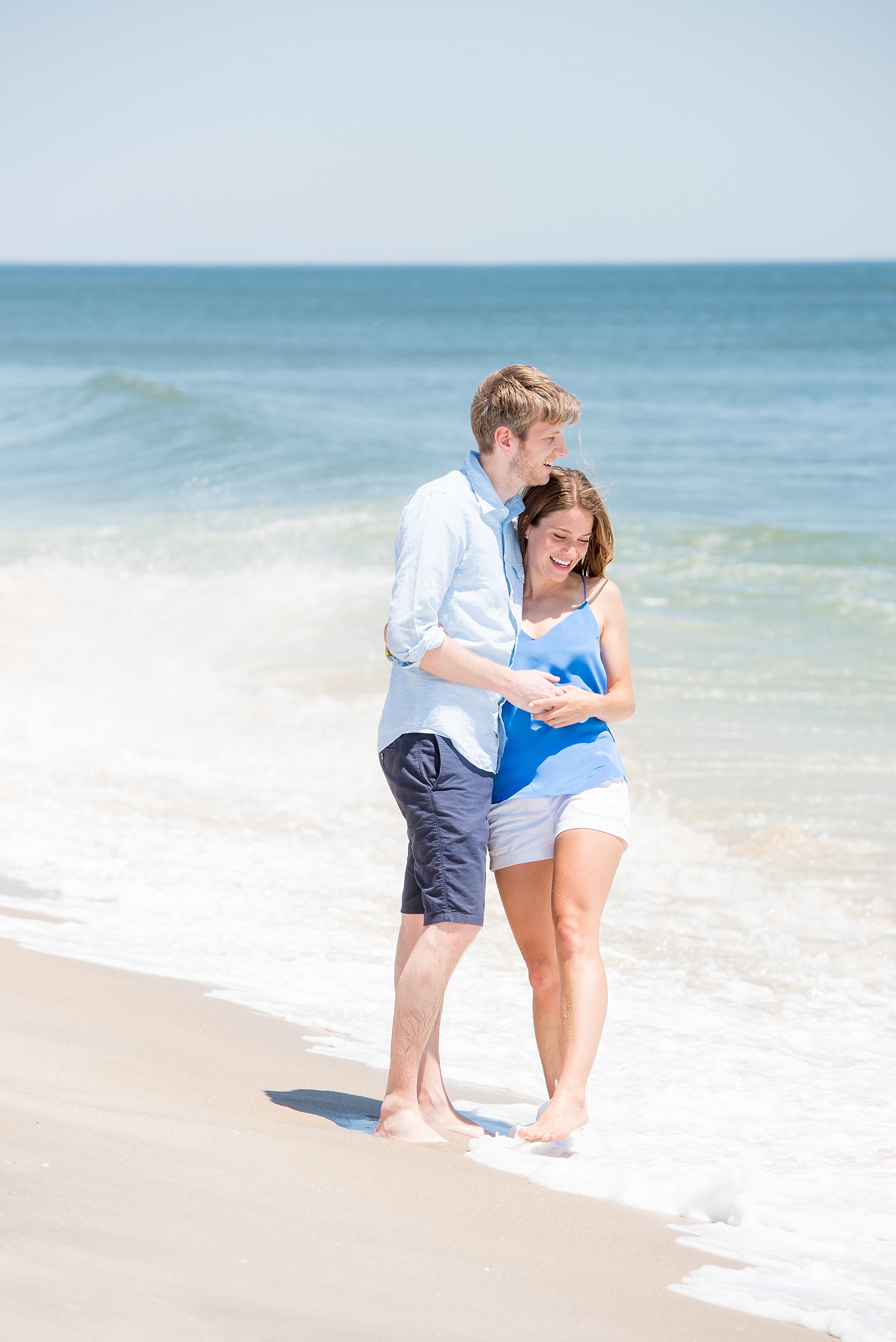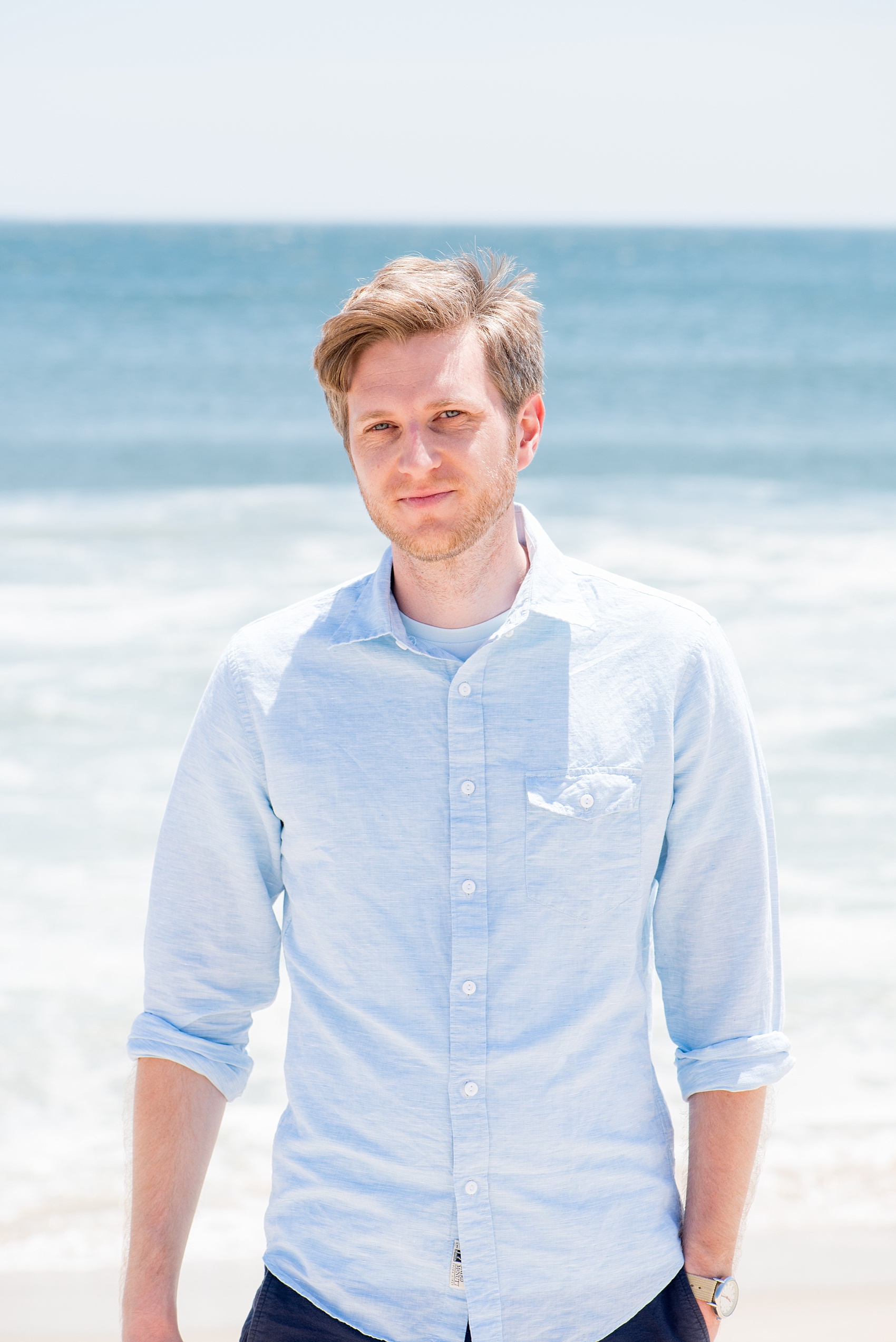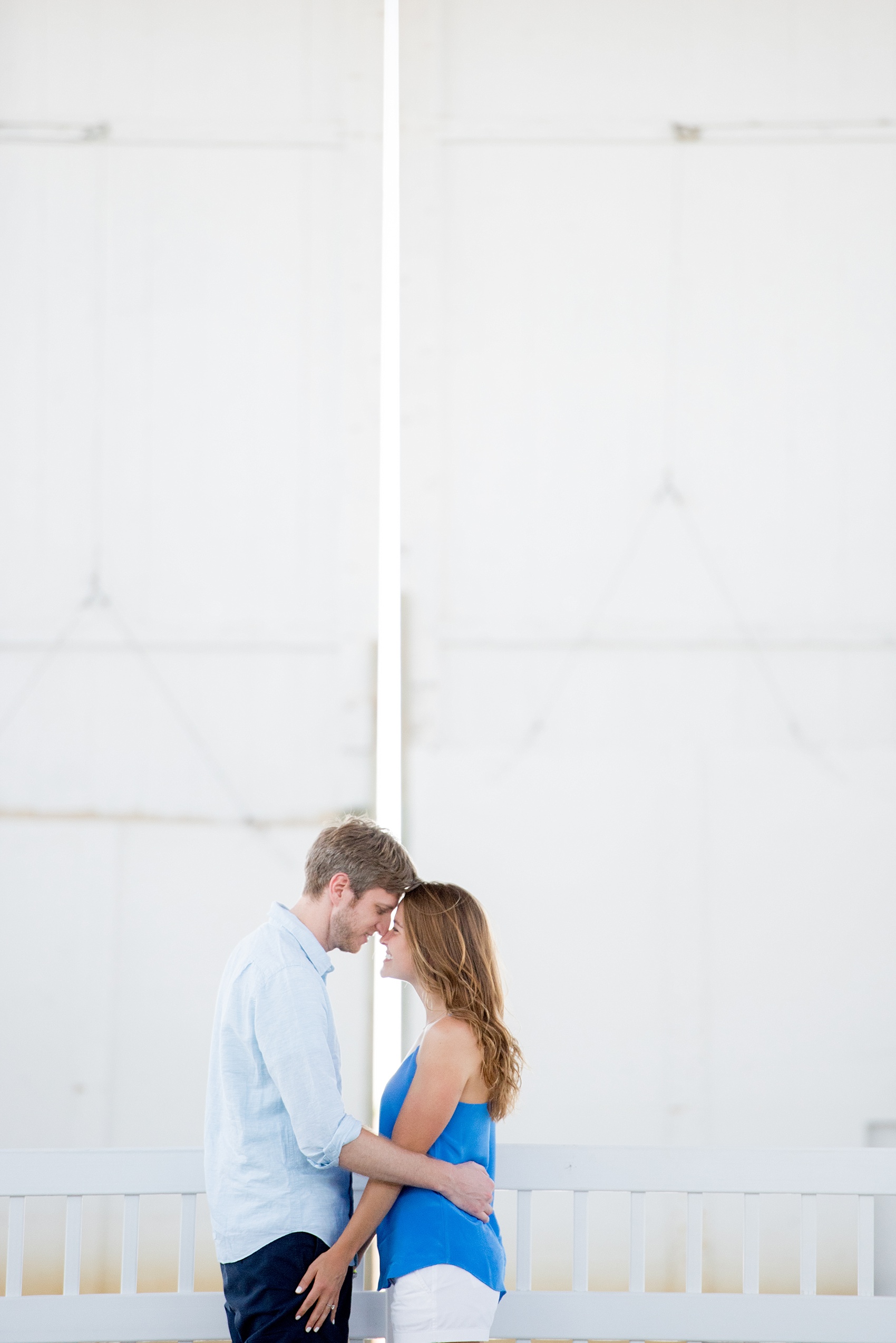 I adored exploring the area with them – even seeing the home where Cara will be getting ready on her wedding day – and brainstorming photo opps with them. I can't wait for their wedding this September! The above photo was taken in the very spot they'll be saying I do, inside a boat house just steps away from their venue, Bay Head Yacht Club.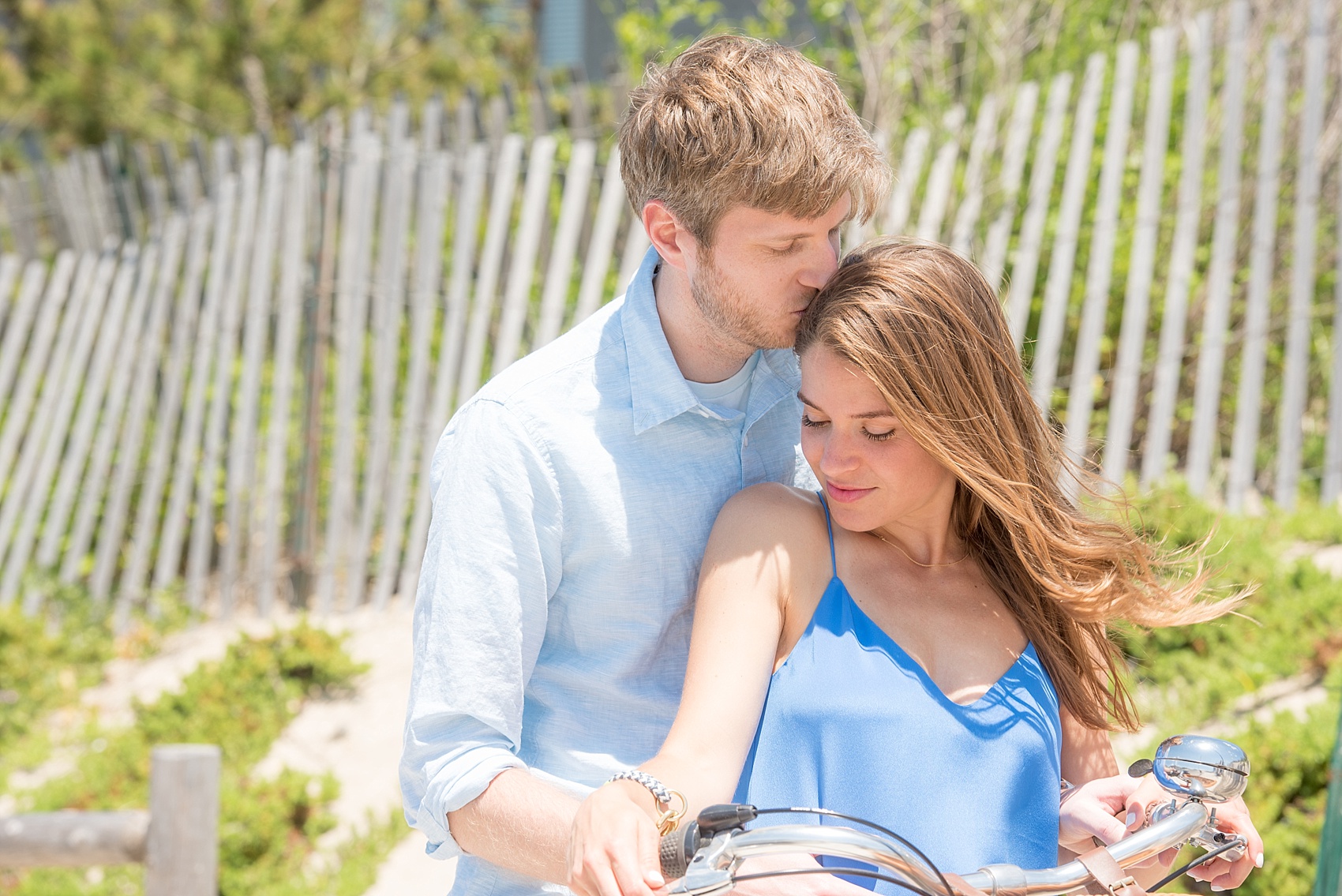 A quick outfit change at Nik's family's home and we were off on bike's for a little neighborhood ride (okay fine, I was on foot still!) and beach front walk. I love how summery they look. When I think of beach summers it's definitely just enjoying the sound of the waves, sand between your toes and the love of family and friends enjoying it alongside you.
I posted some of my favorites to Facebook and will be posting more throughout the day on Instagram if you want to head on over to take a peek!
Happy Tuesday!