Sarah and Becca's 501 Union wedding photos were taken on a sunshine filled August Saturday afternoon. It was such a joyful and colorful day and I'm filled with joy each time I recall it.
There was so, so much love on their wedding day. From the passersby as we walked through the streets in Brooklyn shouting, "Congratulations!" to the supportive speeches of family and friends, to their guests who seriously got down on the dance floor at the reception – it was a celebration for the books.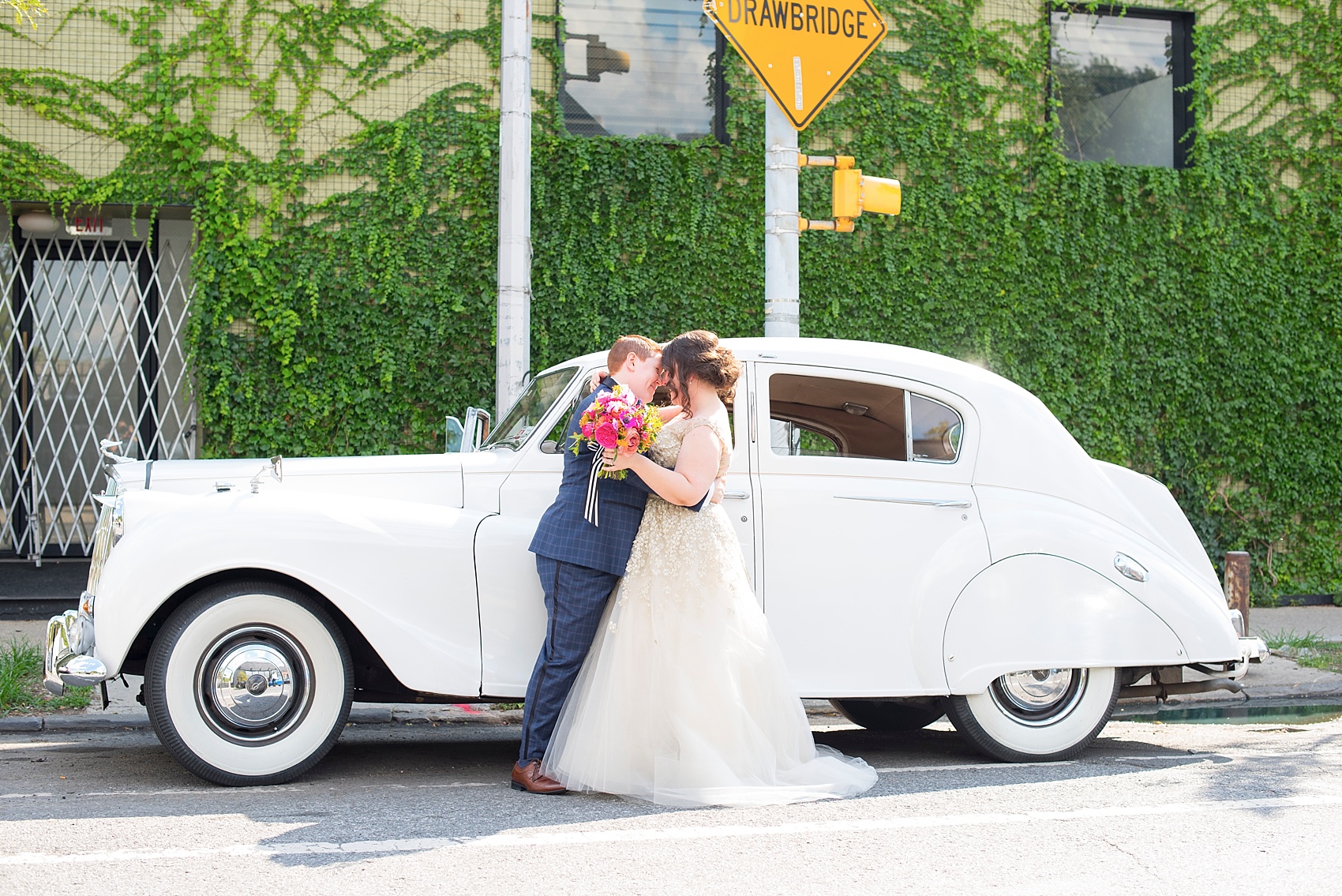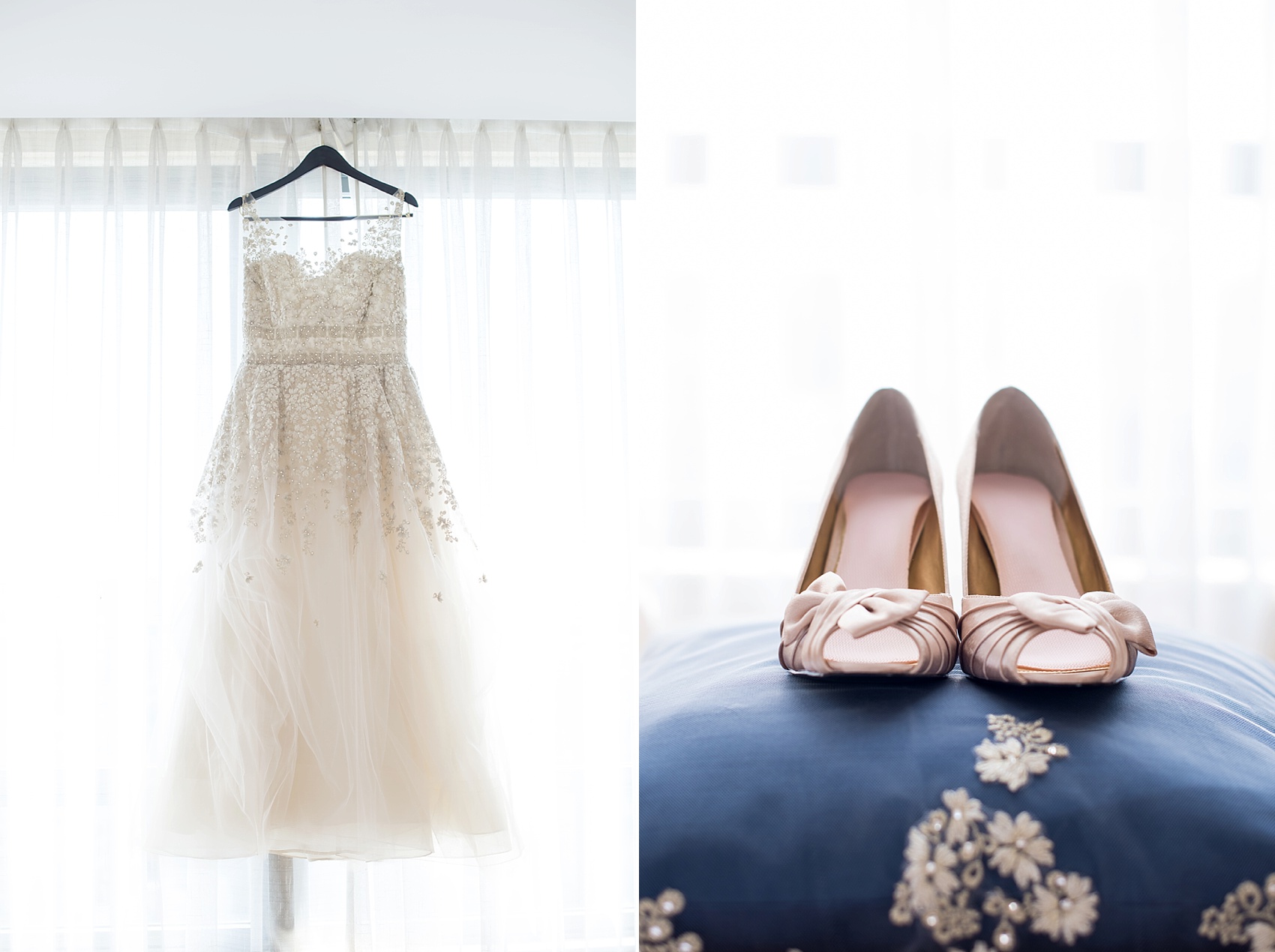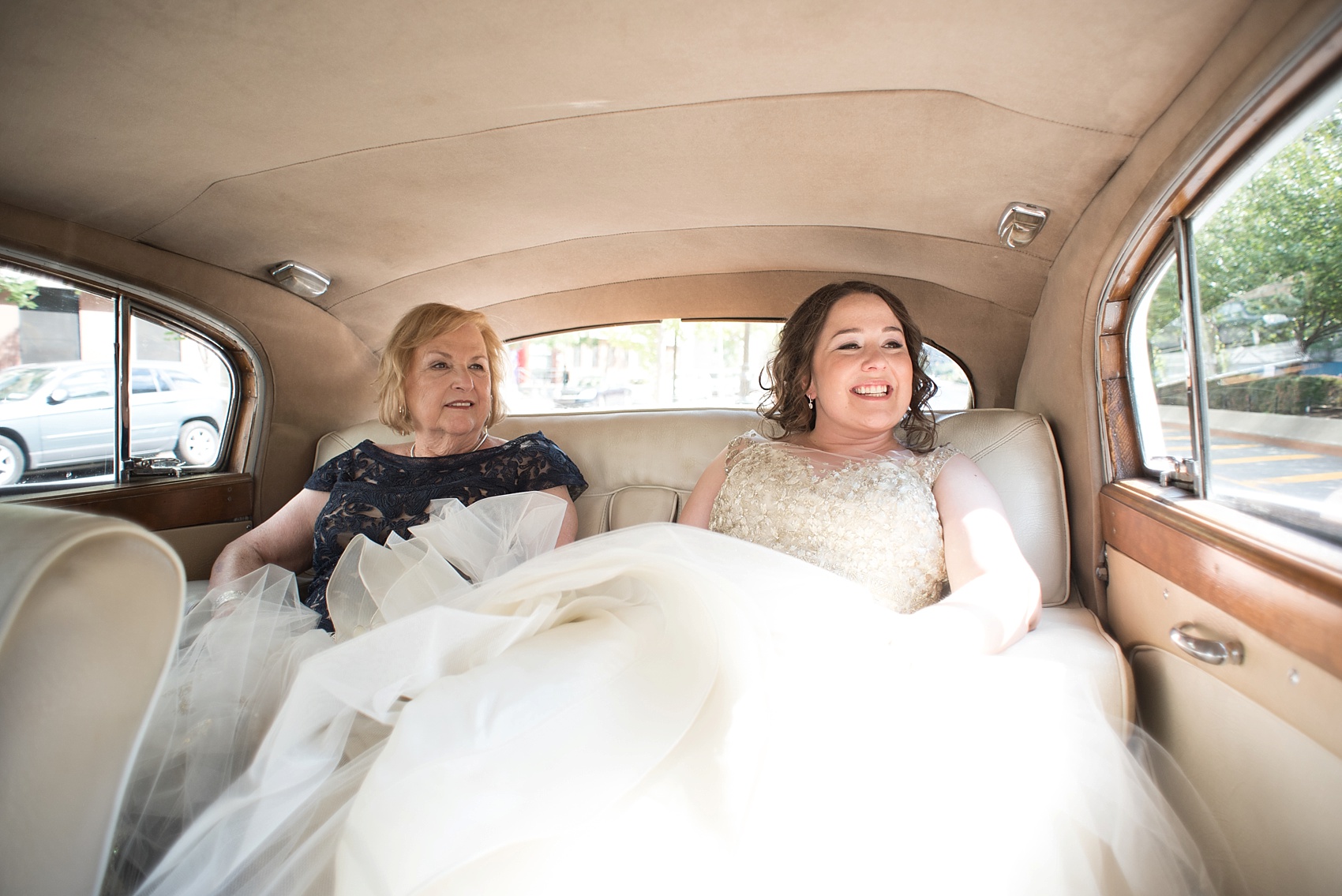 Arriving for her 501 Union Wedding in Style
Sarah and her mother rode to the venue in style! A vintage Rolls Royce, from 1953, drove them the 15 minutes to 501 Union. I loved Sarah's earrings – they're made from diamonds from her maternal grandmother's engagement ring.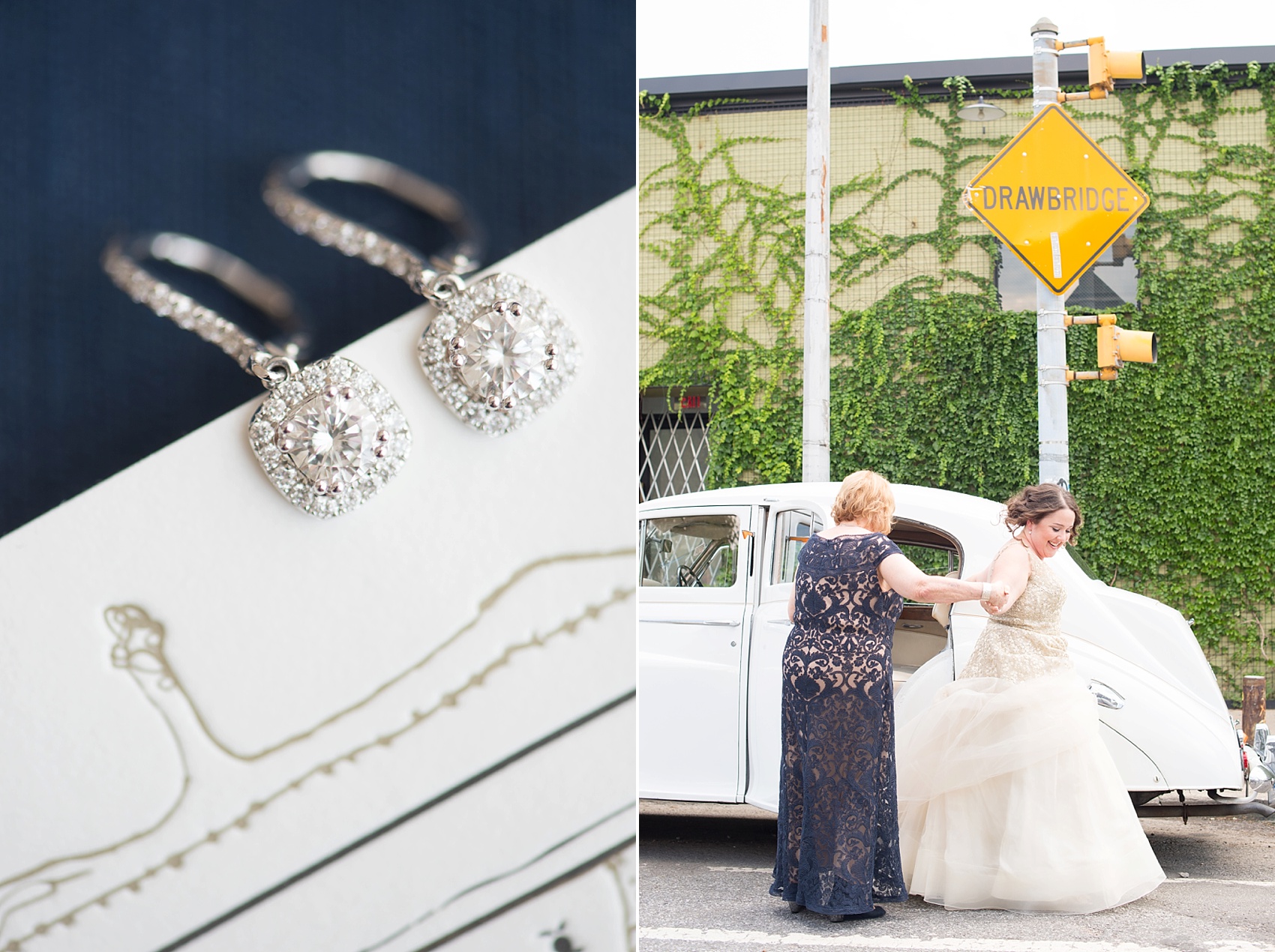 501 Union Wedding Moments, Getting Ready Nearby
Becca's suit was custom made for her at Bindle & Keep. It's hard for a woman to find a tailored suit that fits like a glove and I know Becca was thrilled with what they created. She completed her look with super cute pig cufflinks. I love good details.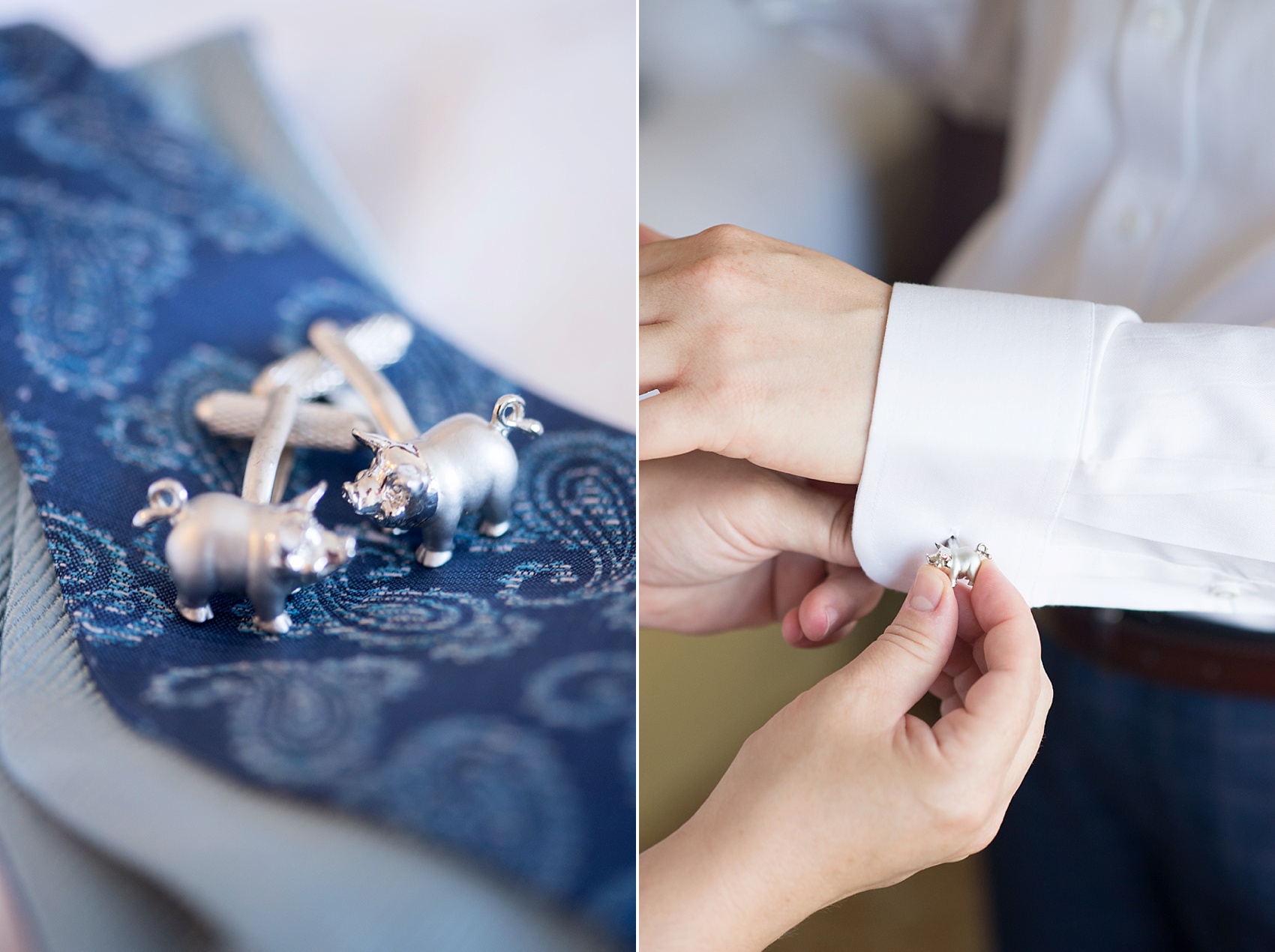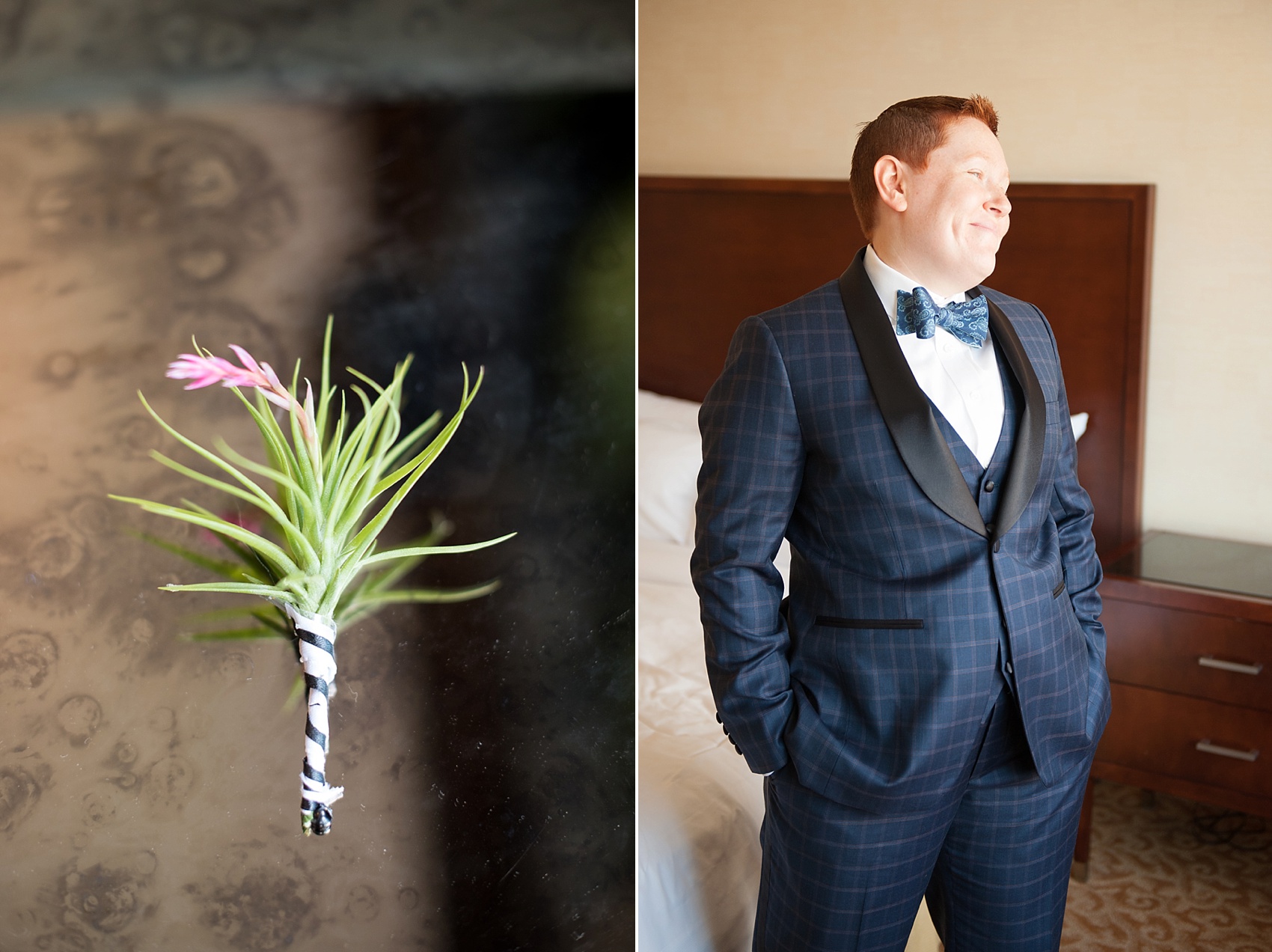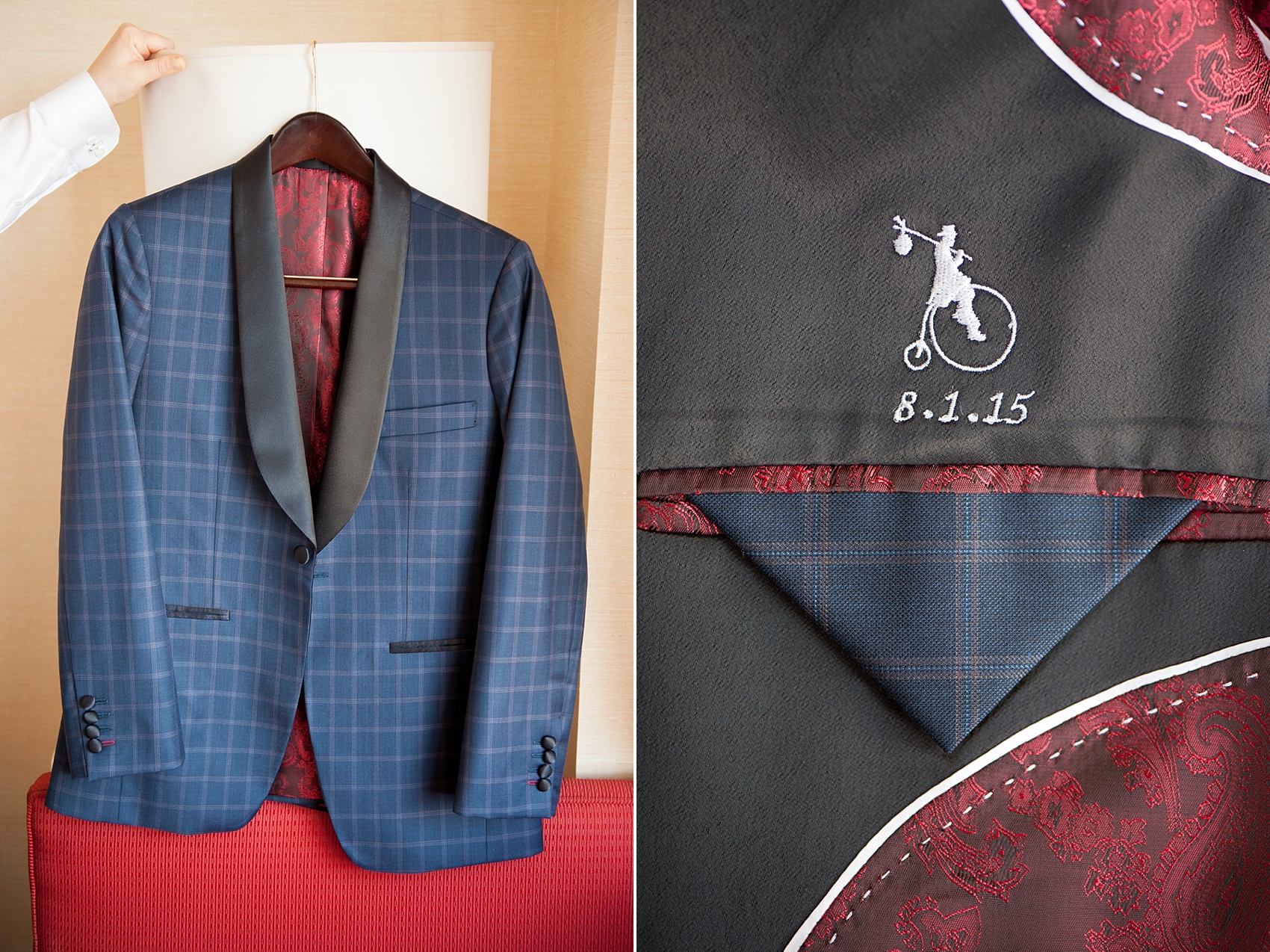 First Look for this Same-Sex Couple and Wedding Photos at 501 Union and in Surrounding Brooklyn Neighborhood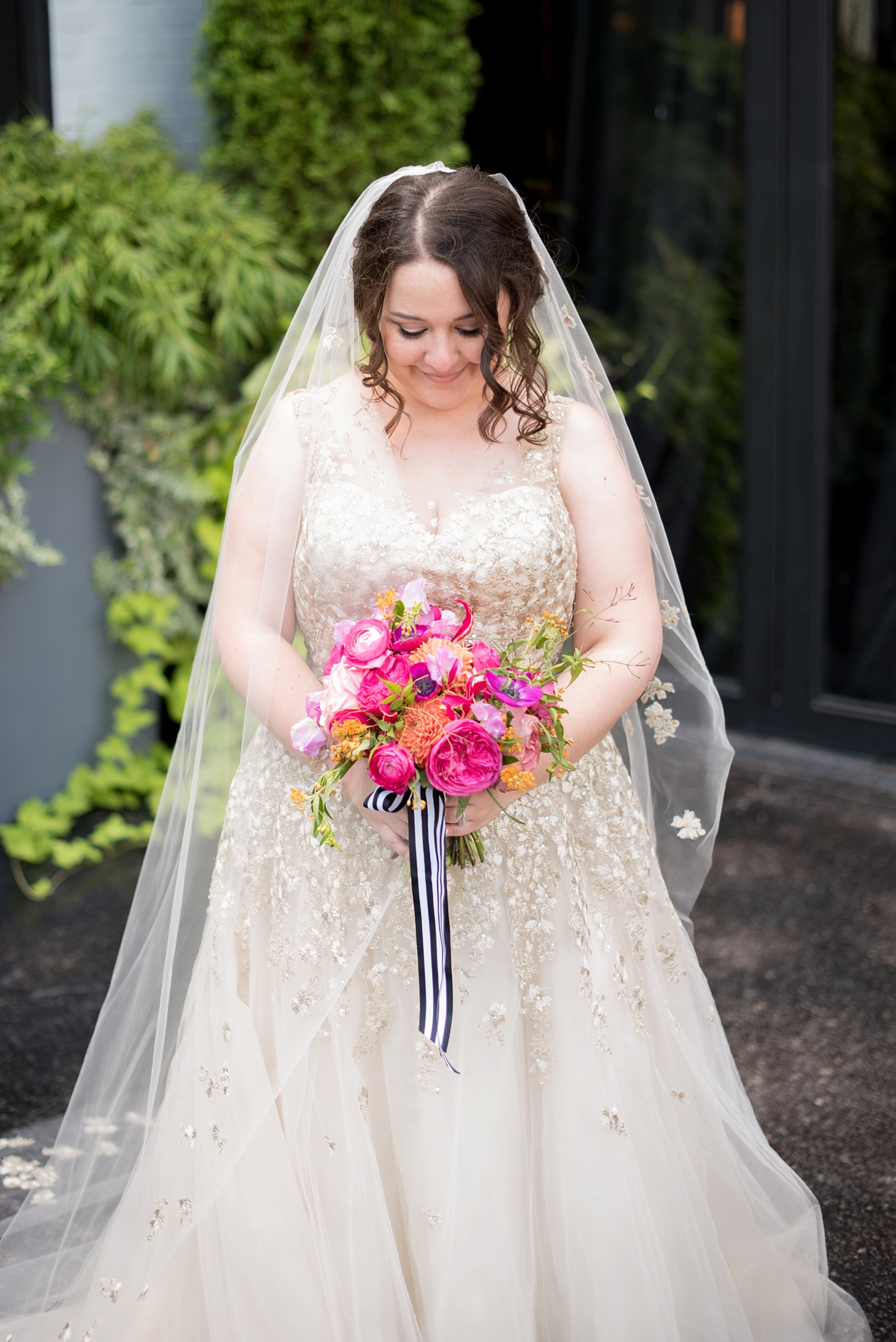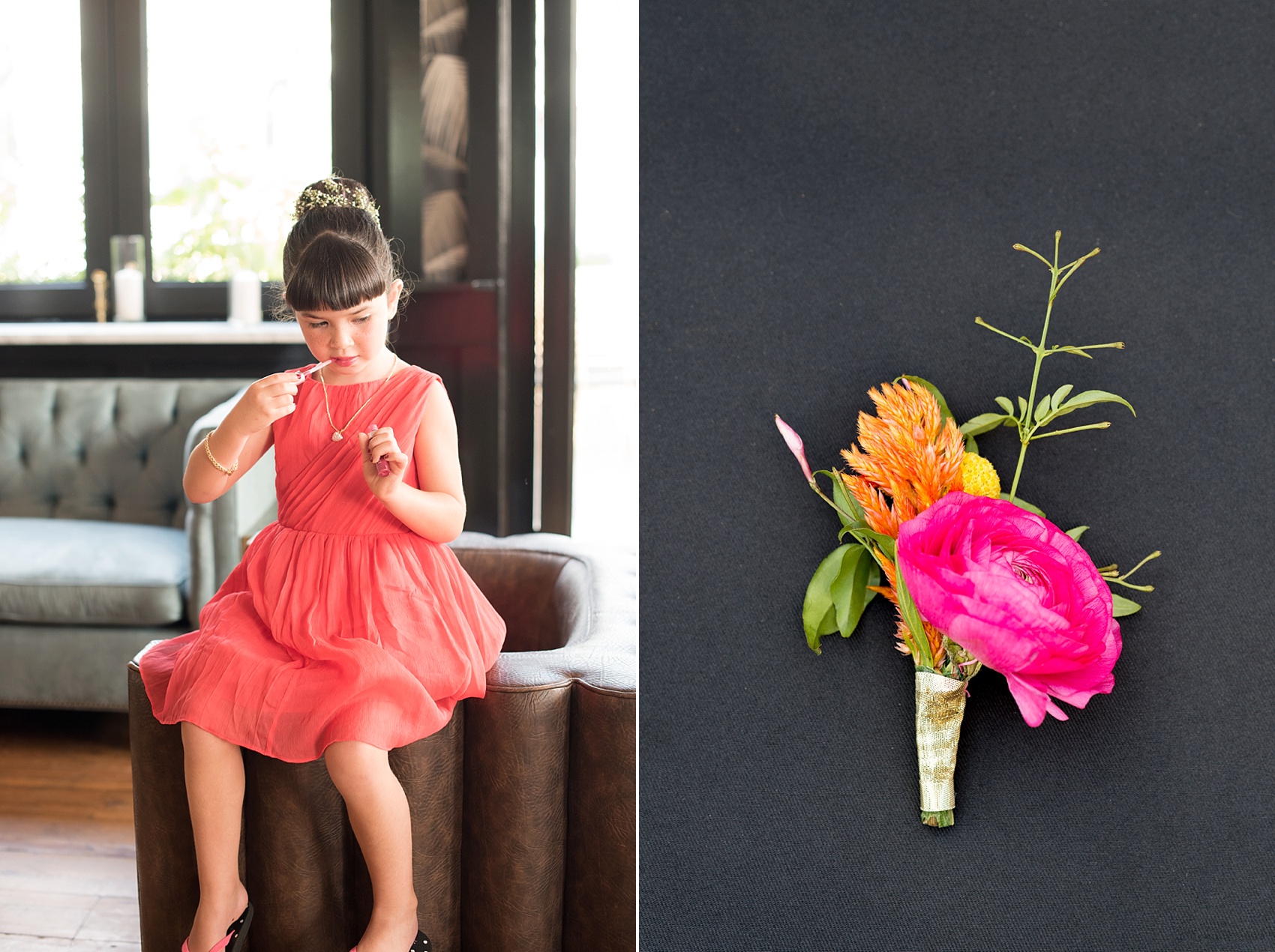 Another touch of lip gloss…and these brides were ready for their emotional first look.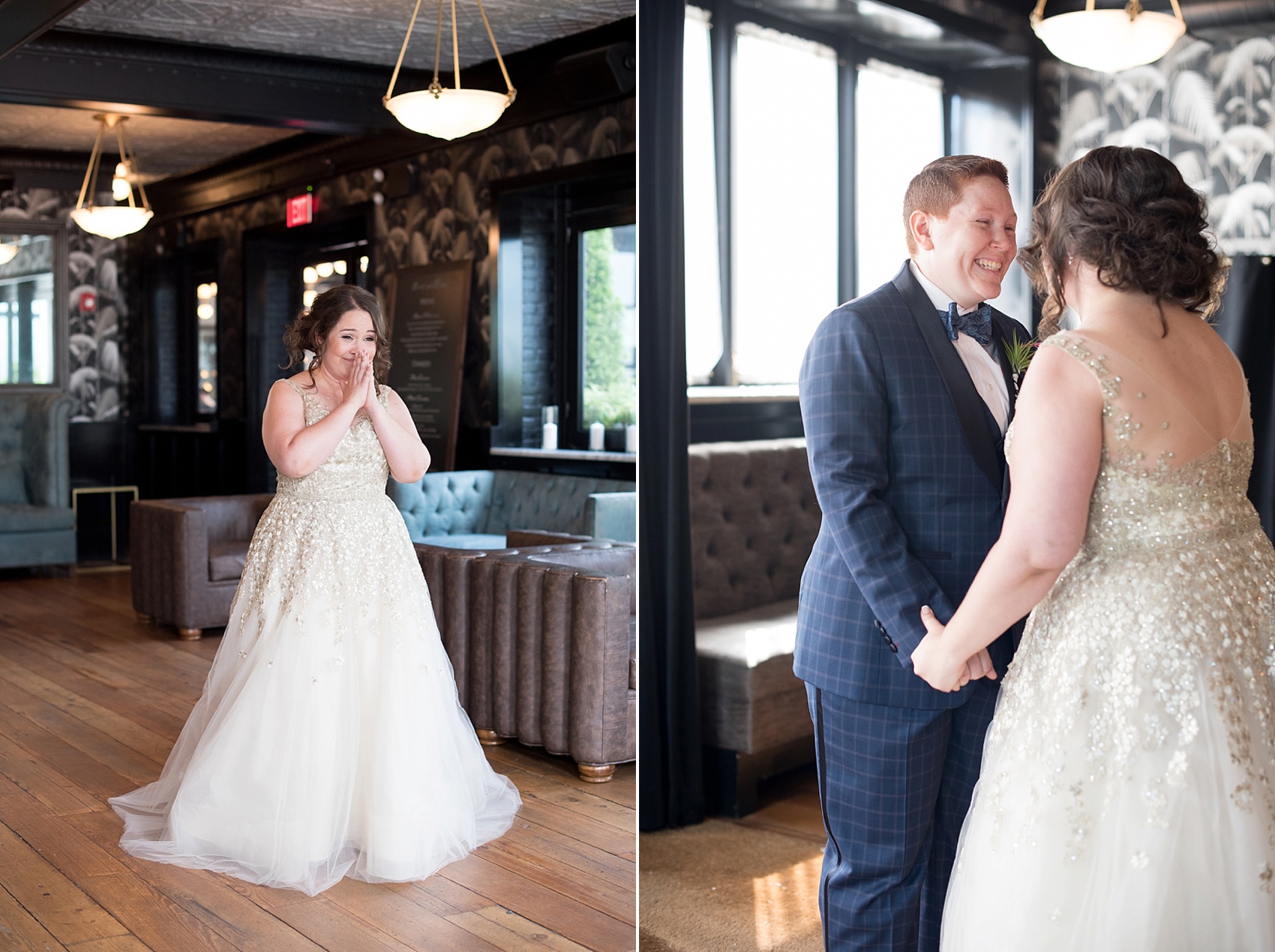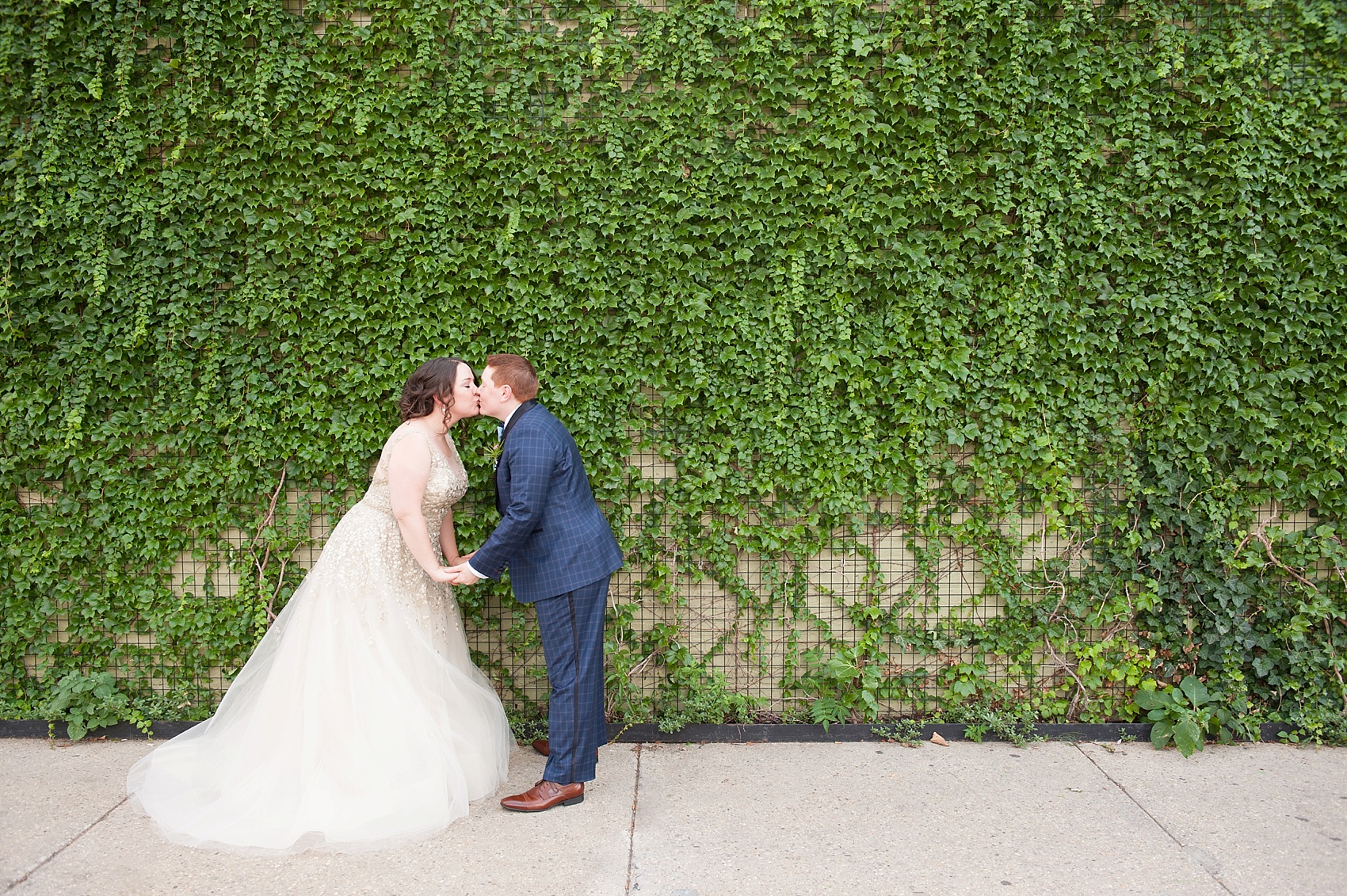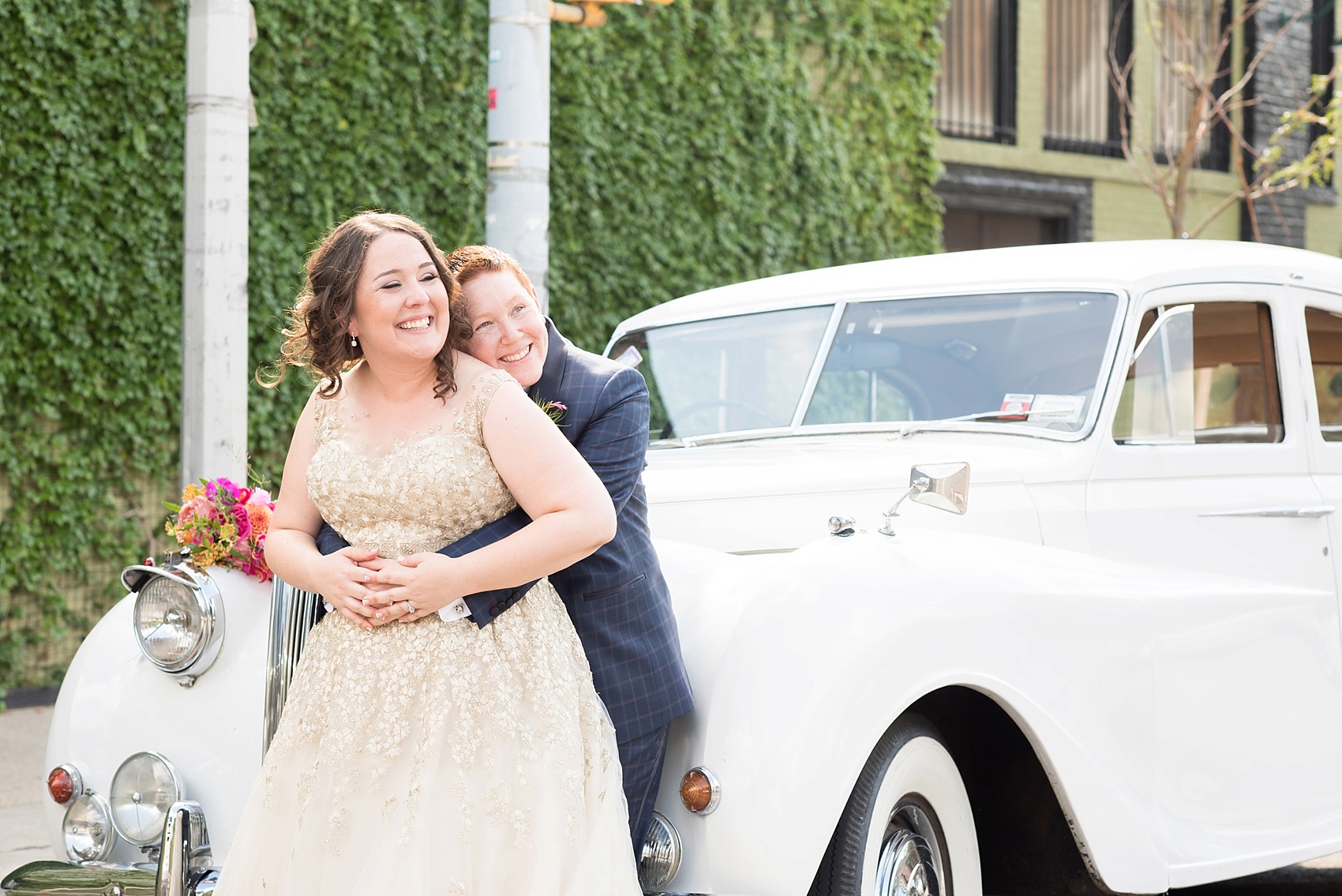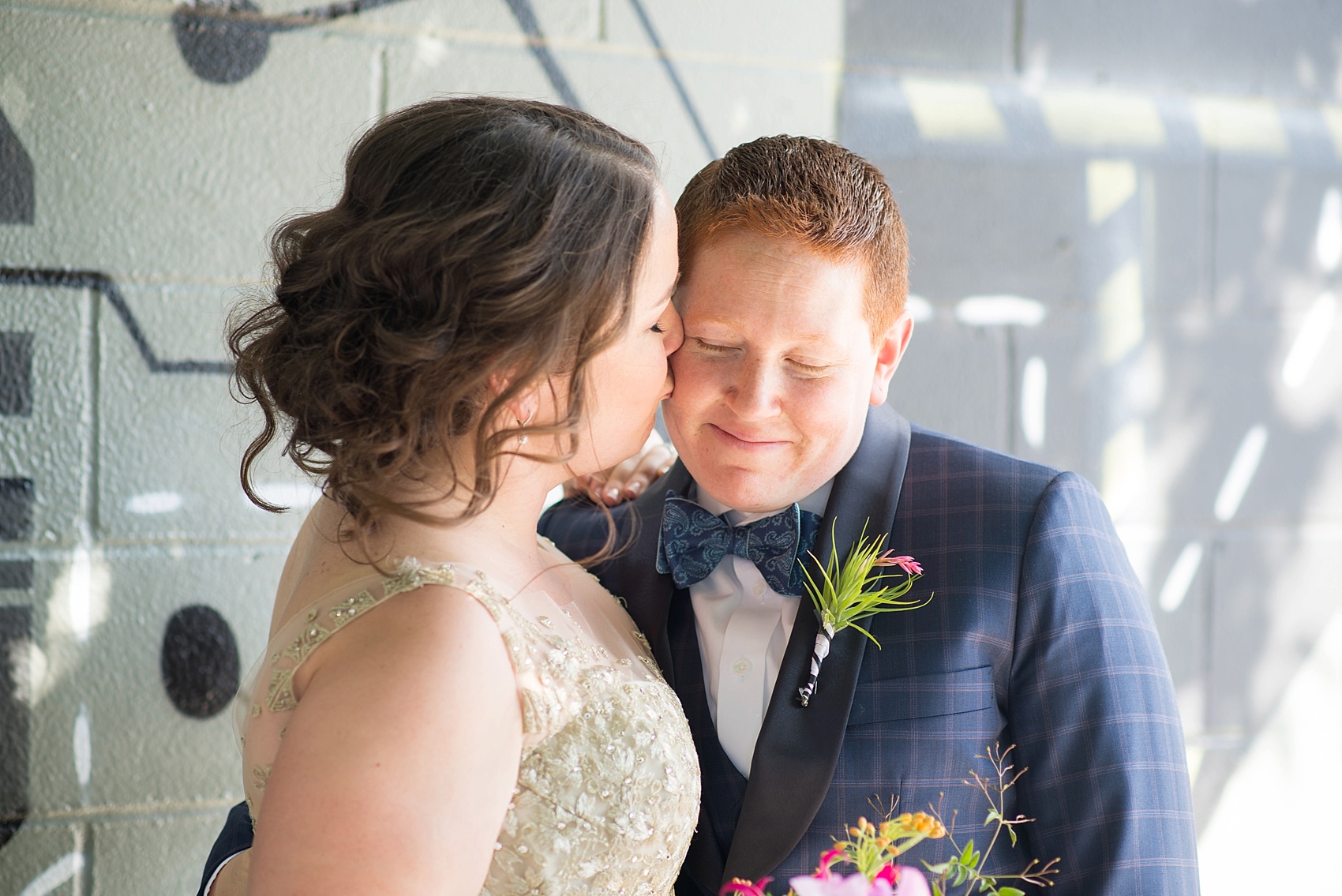 We walked around the great neighborhood the venue is in, because 501 Union wedding photos doesn't just mean photos inside. It means walking around and capturing the urban scenery too.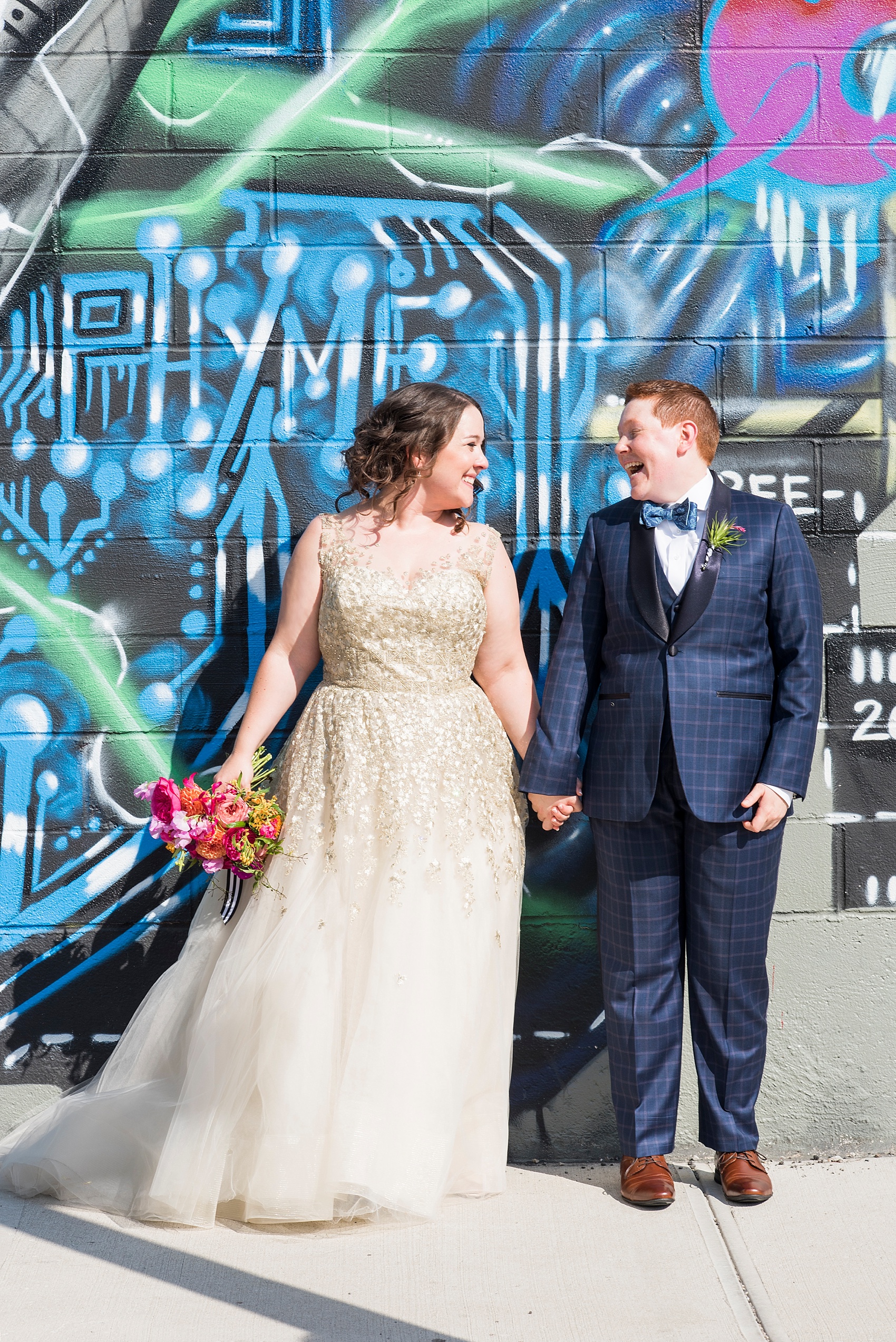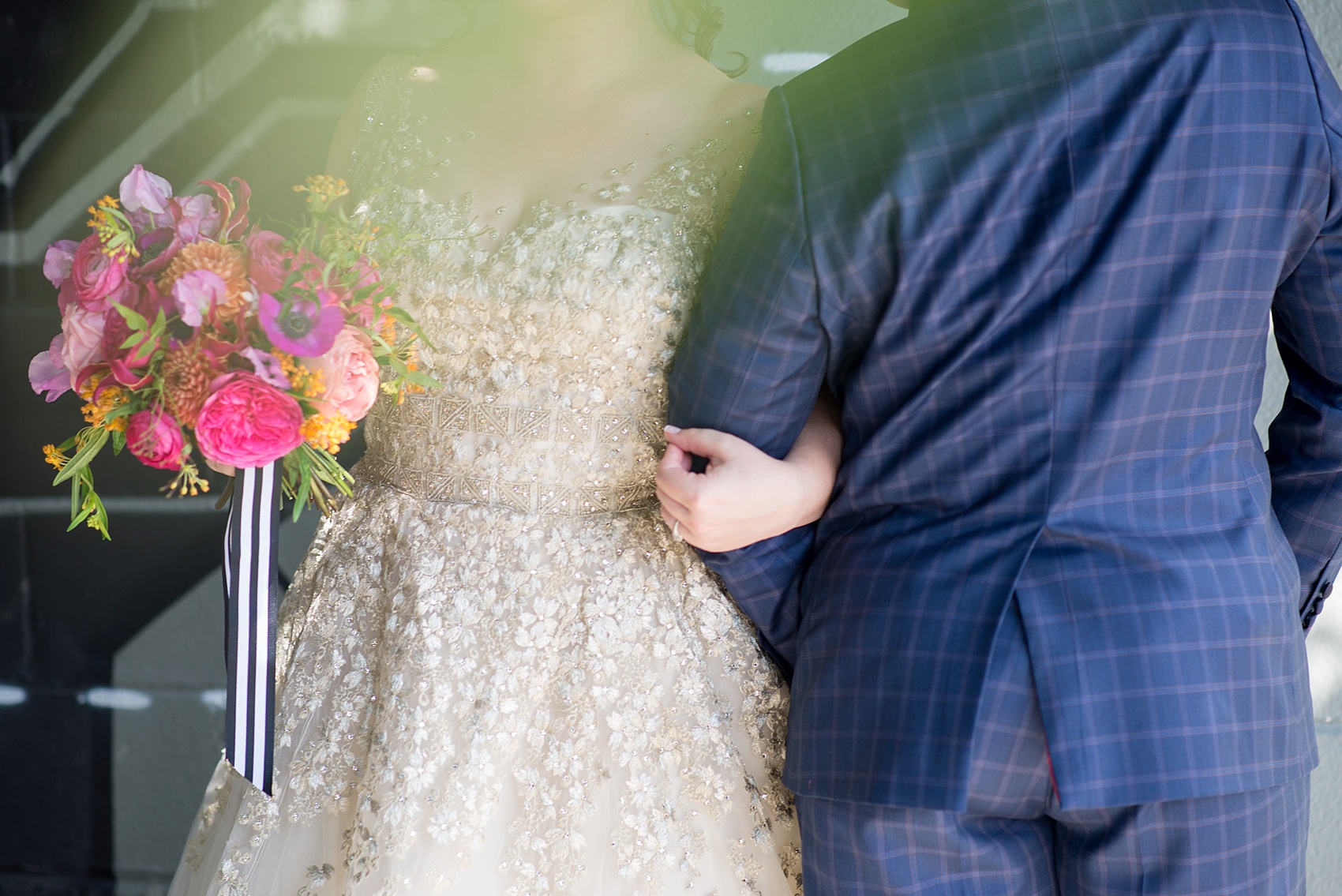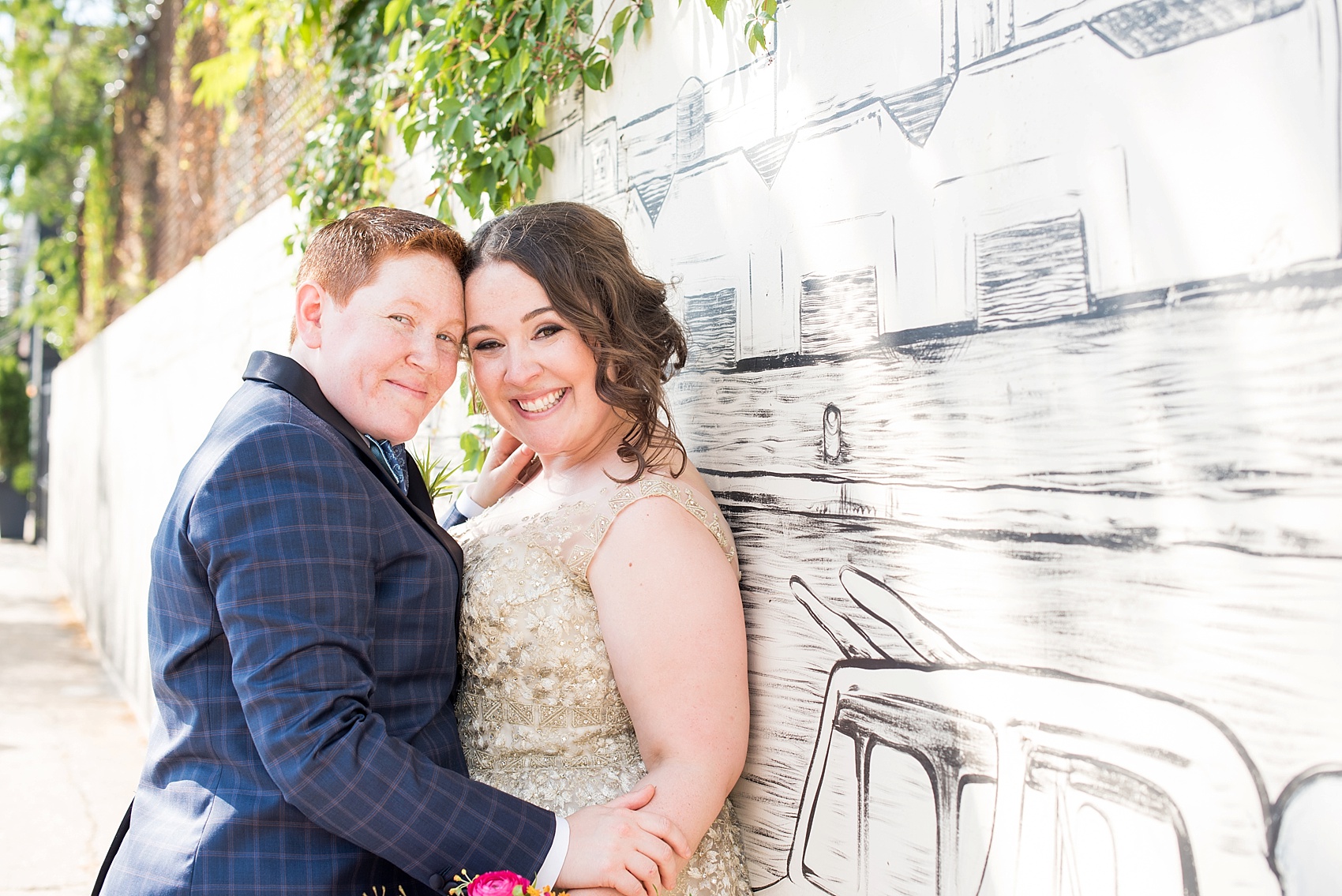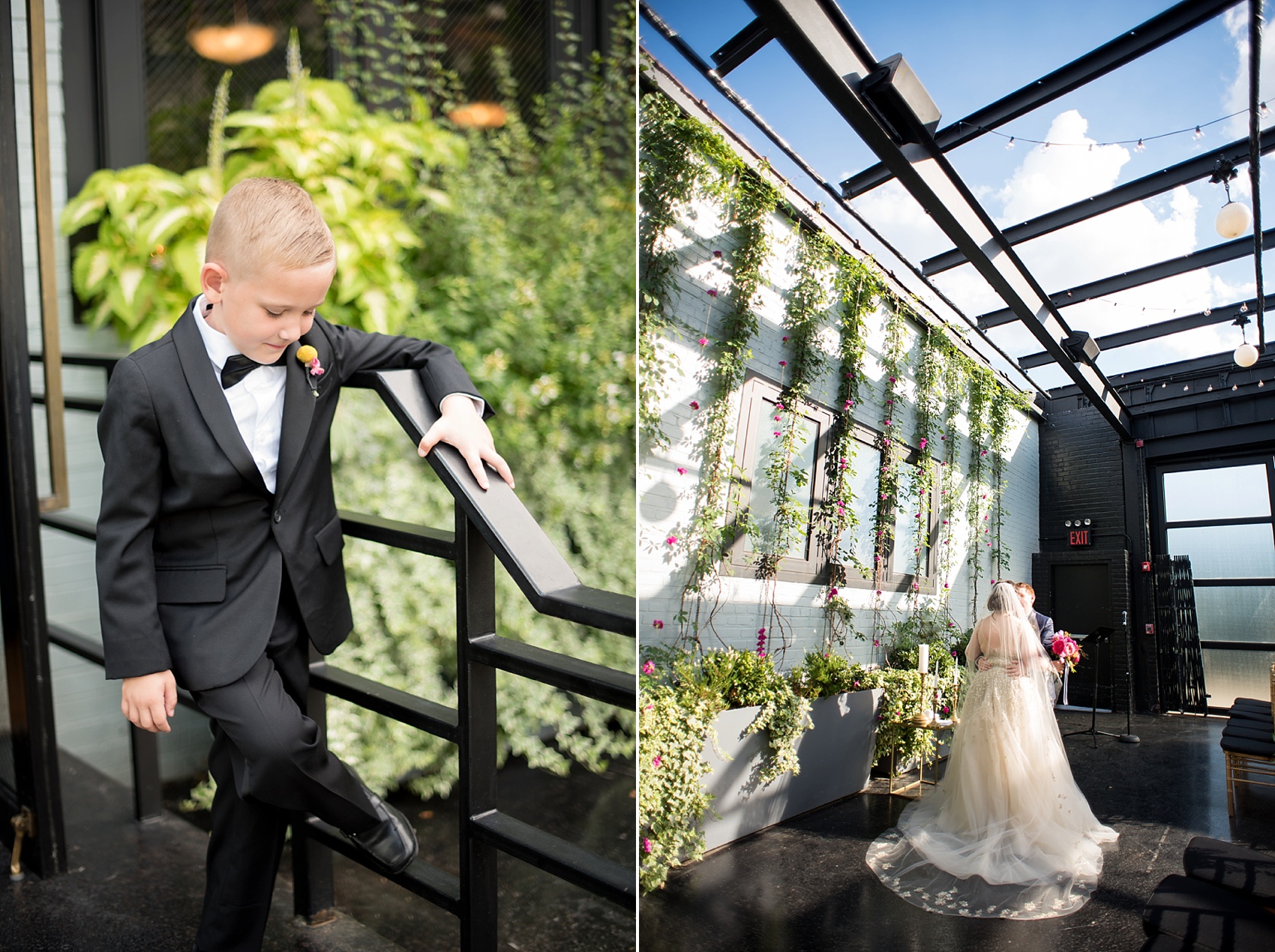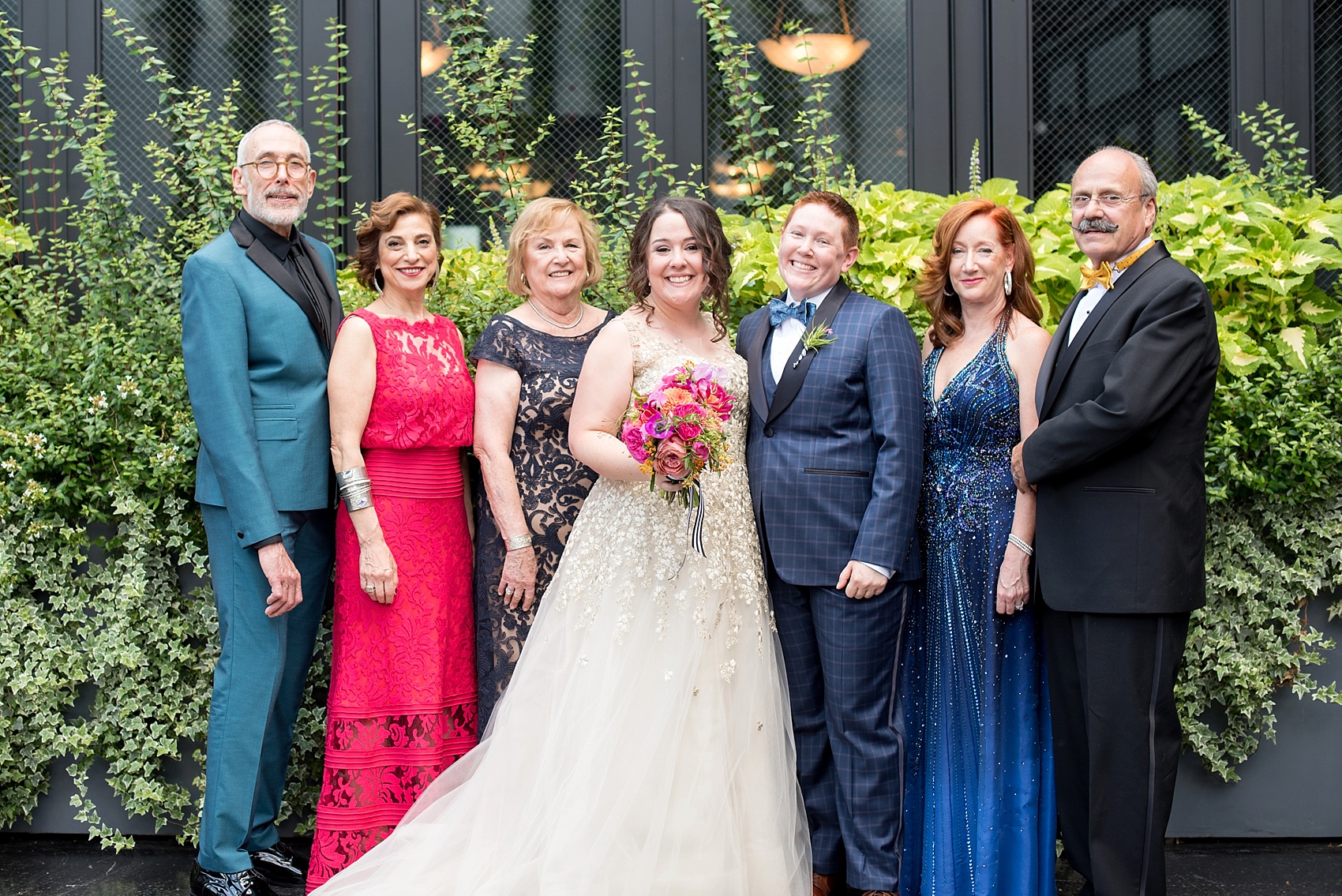 Their families looked stunning together! I especially adored Becca's playful spirit with Luke, the ring bearer. They were "007"ing up the night!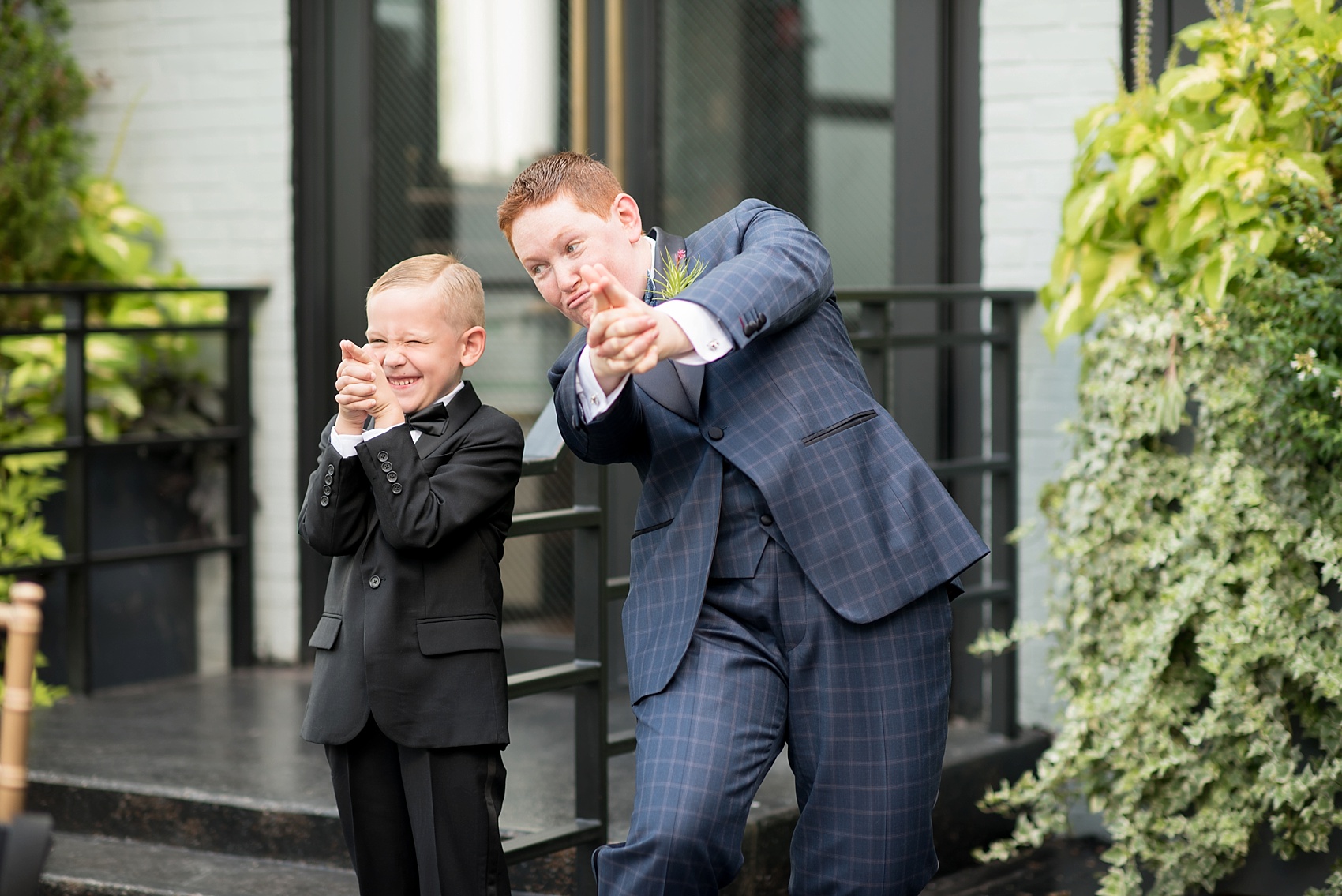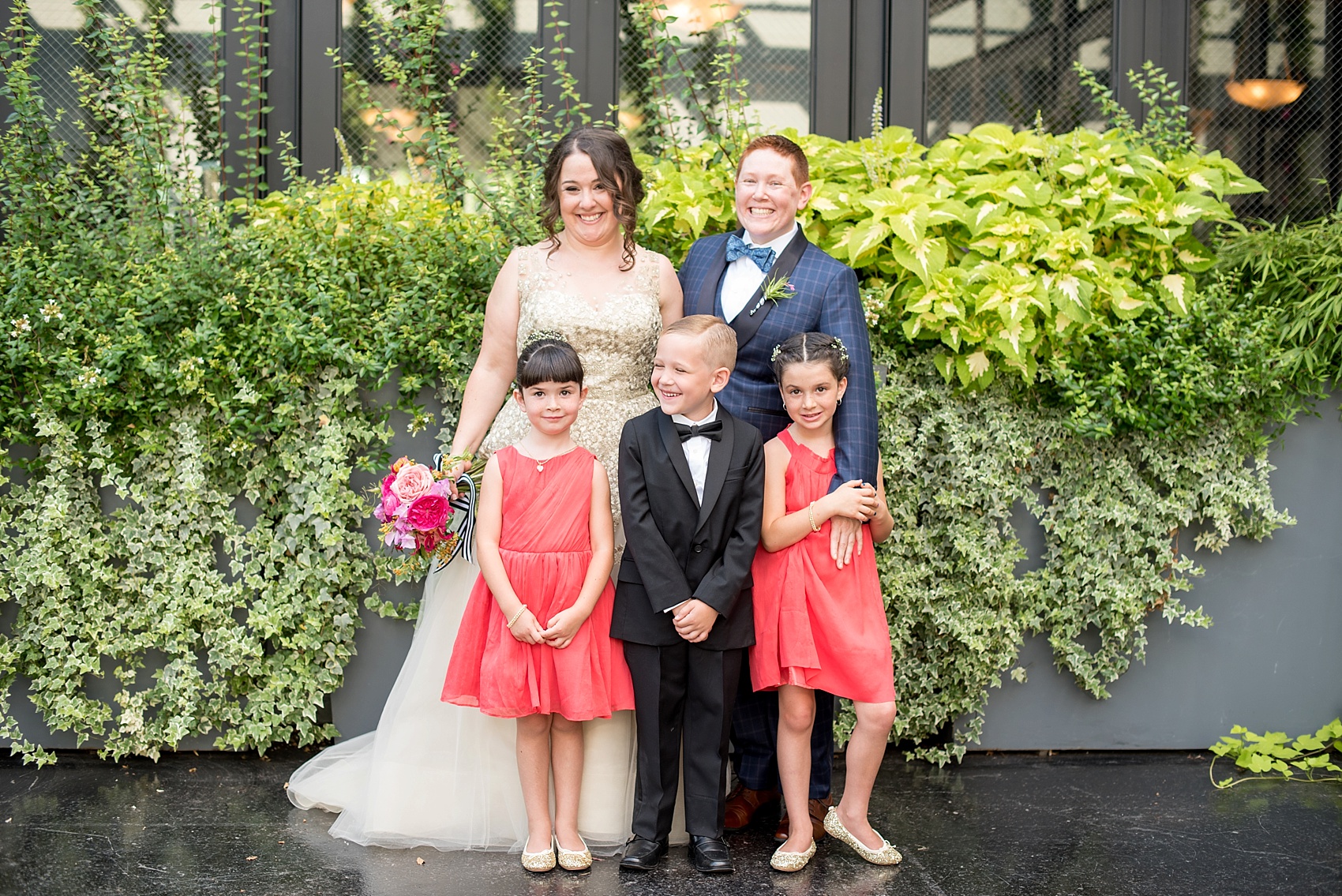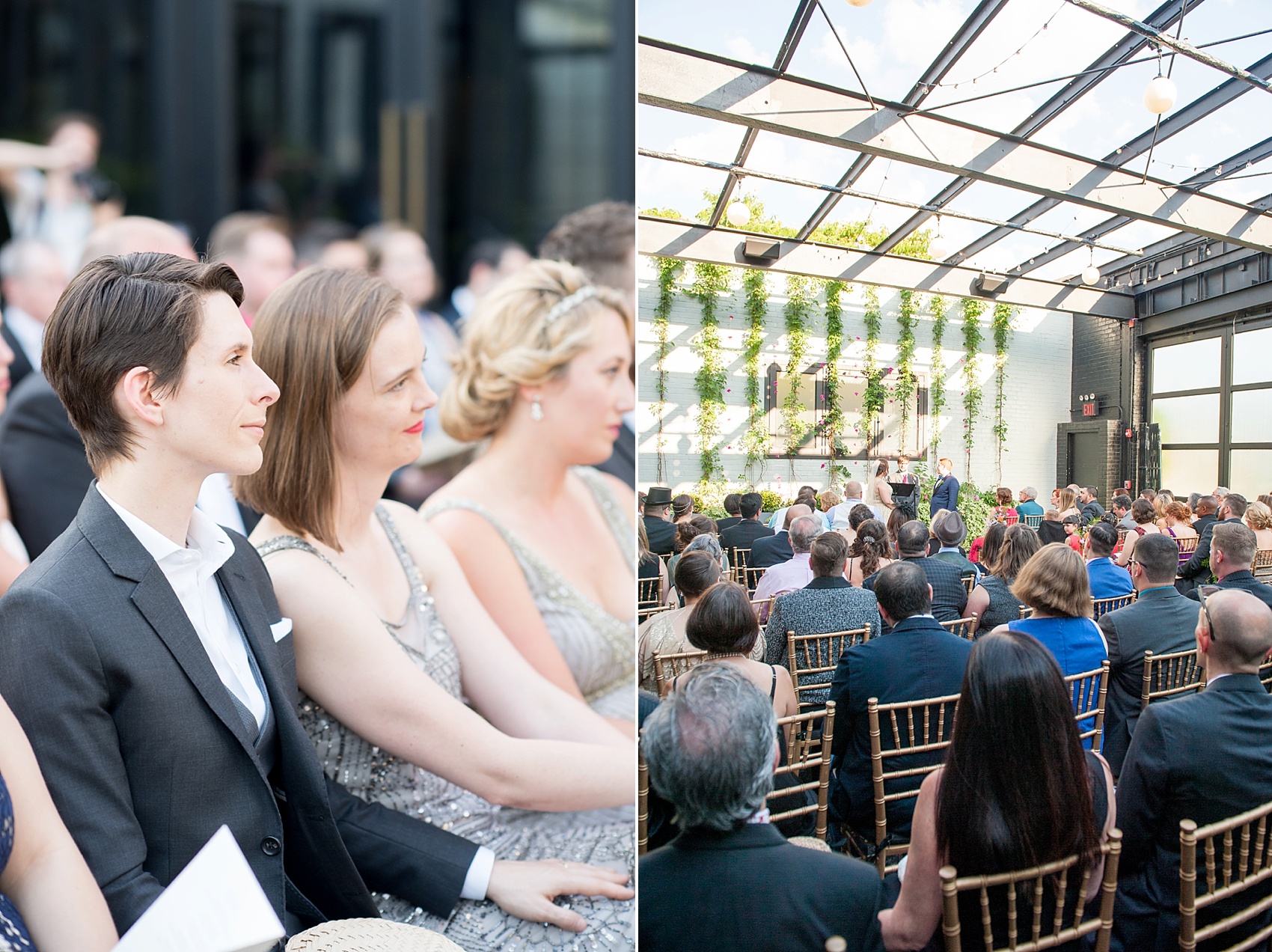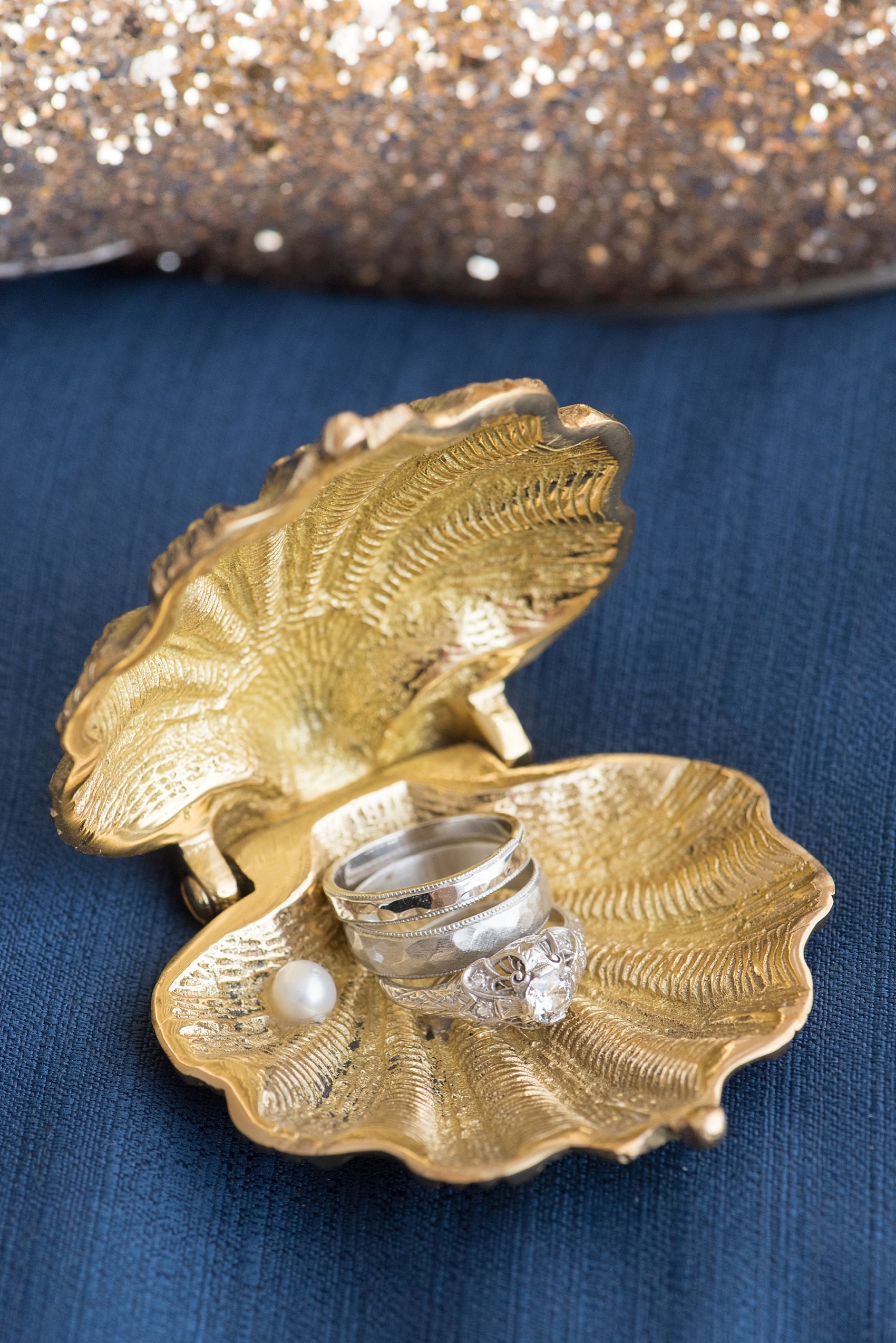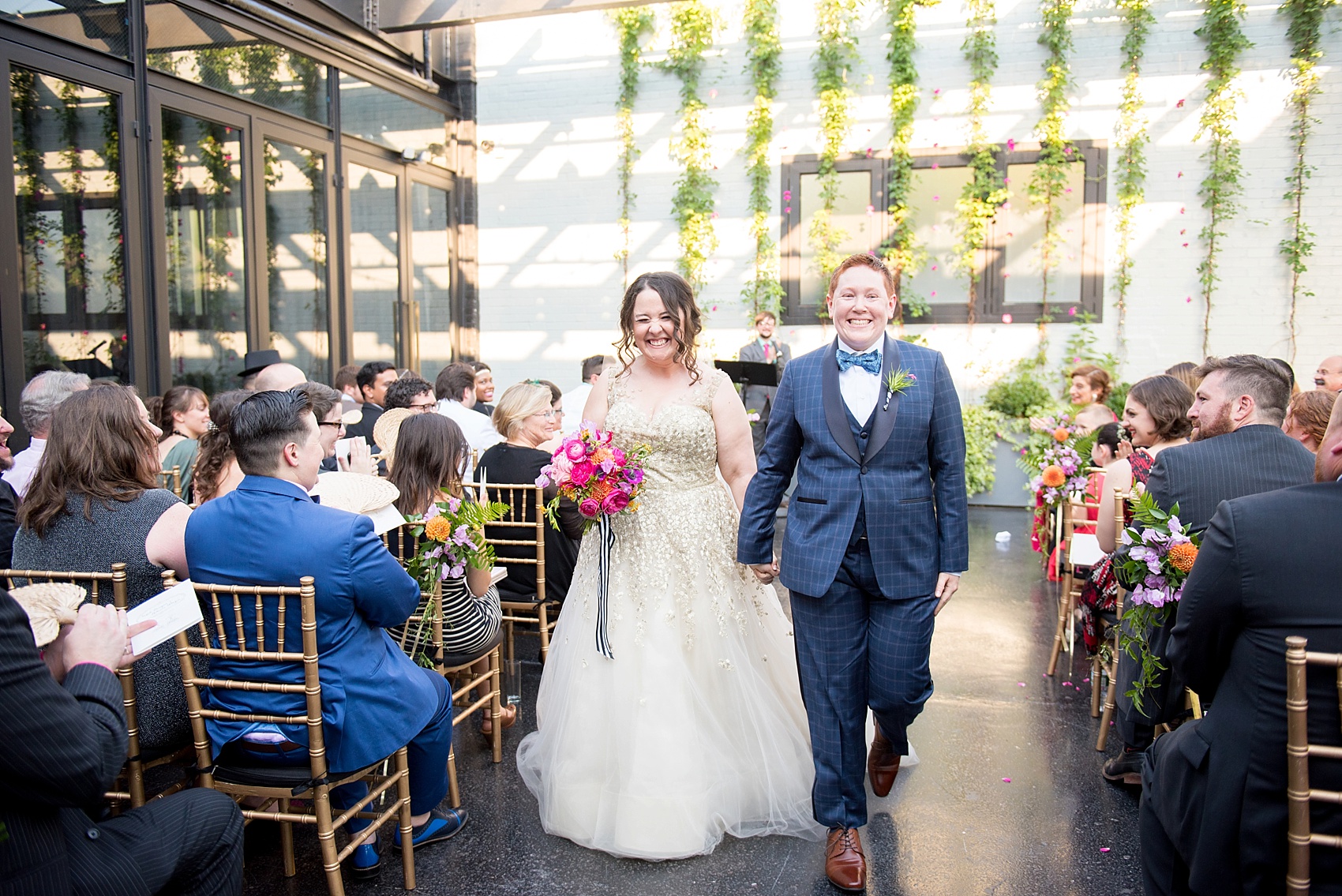 Their Pink, Orange and Purple Colorful 501 Union Wedding Reception
Put on your dancing shoes! Time to party!!! (Sarah changed into these gold glitter Betsey Johnson sneaks. Ow oww!)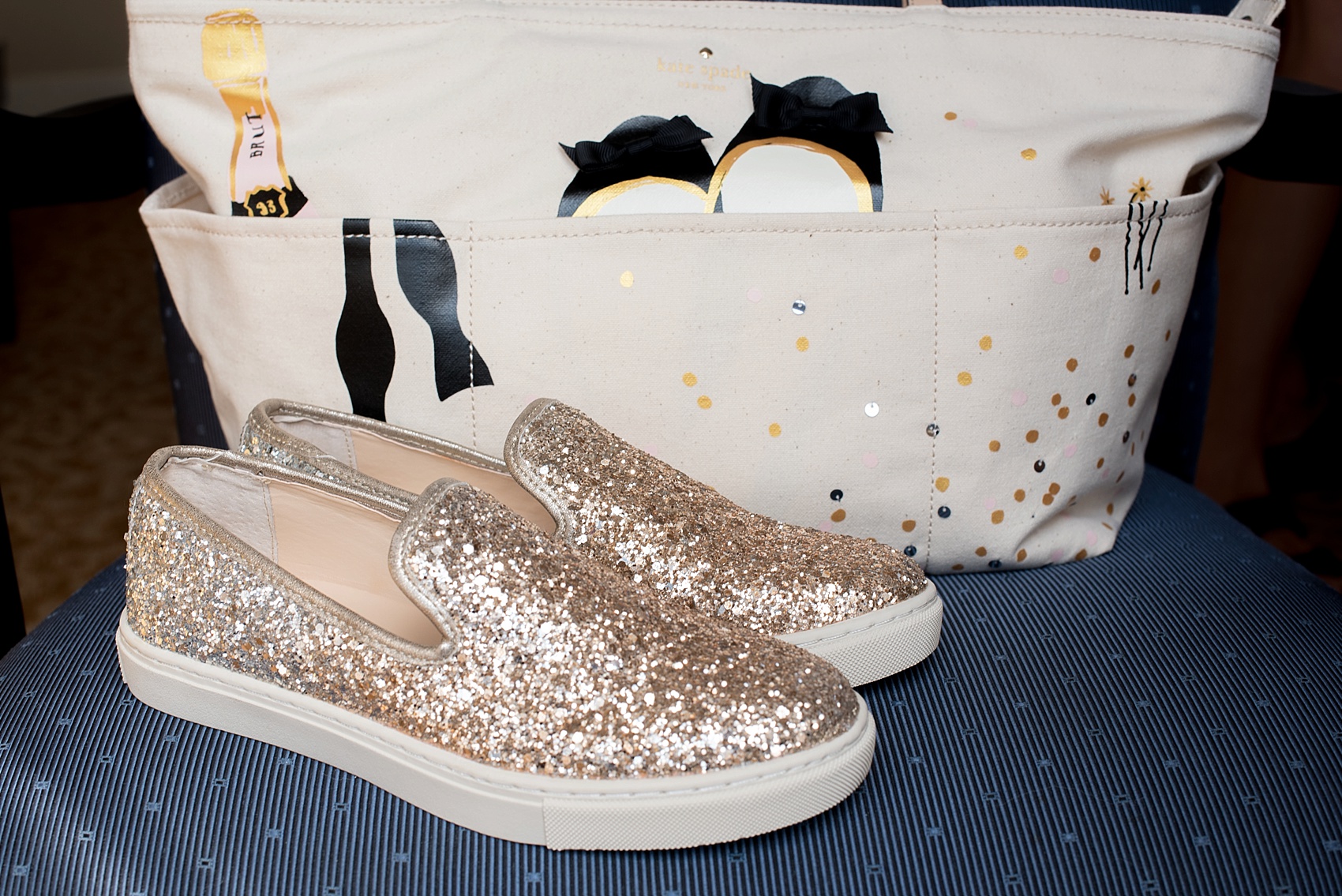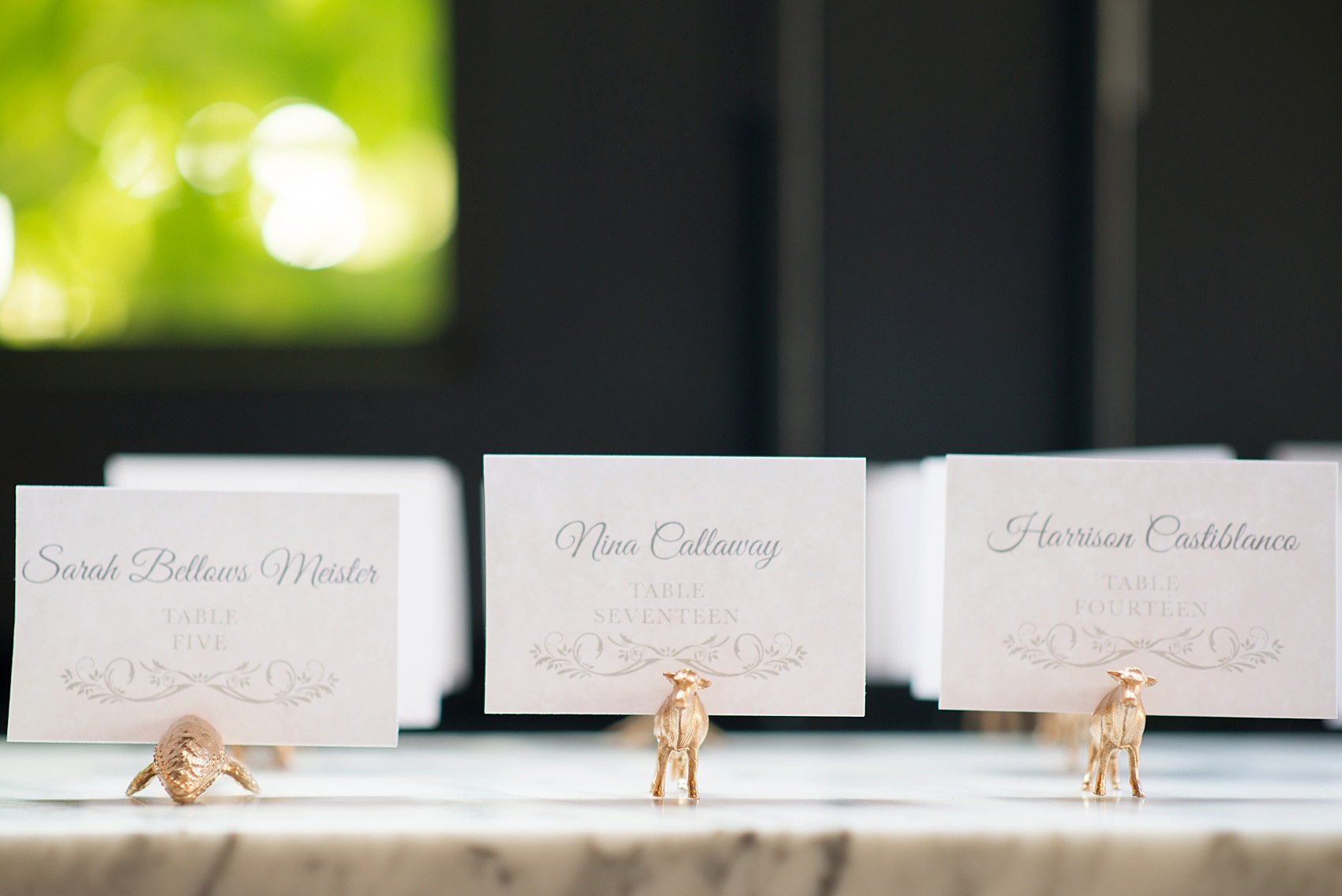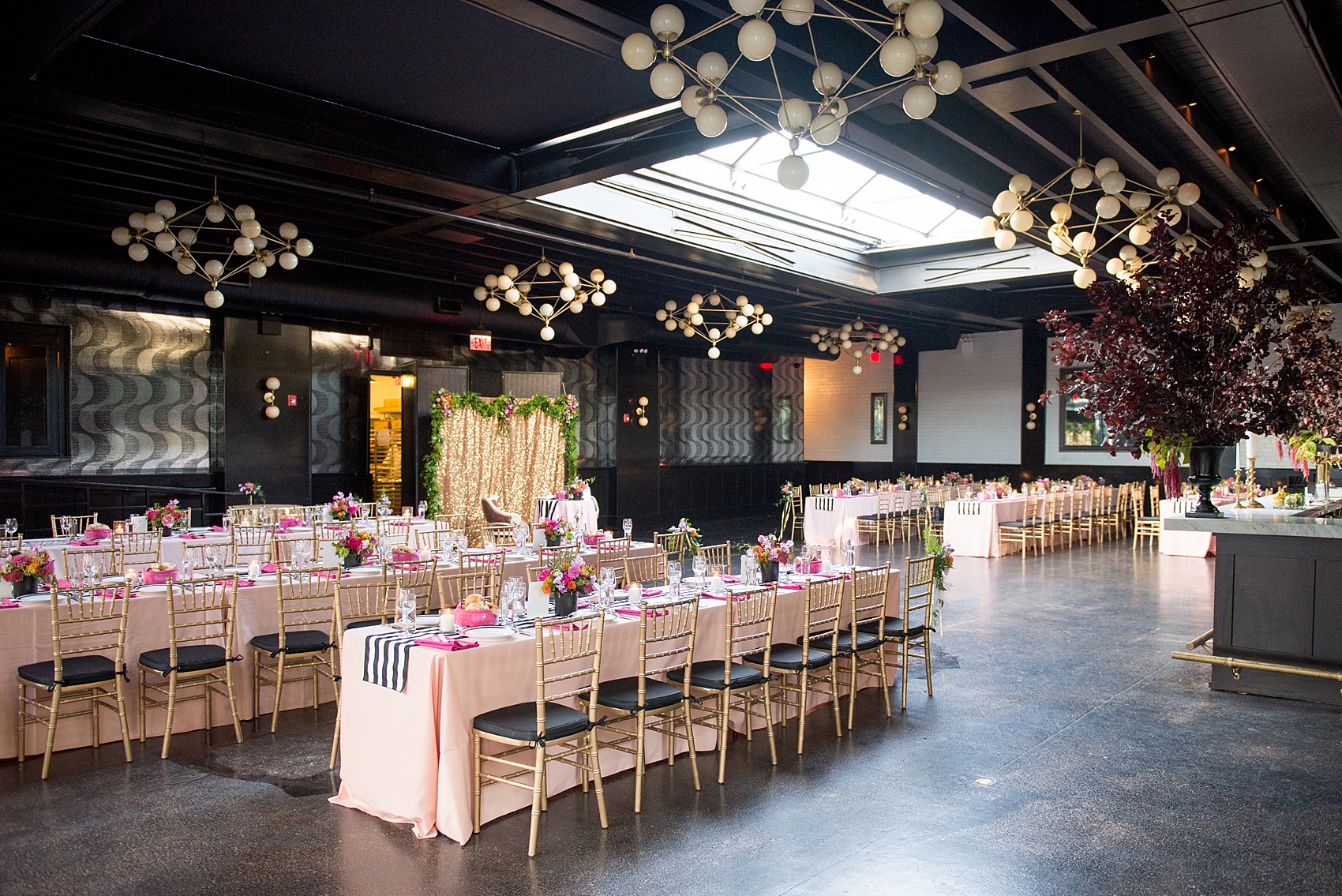 Ashley M Chamblin events did not skip a beat with the details of their wedding day from the great table numbers, to black and white table runners, gold trimmed plates, sequin gold sweetheart table backdrop, and even the awesome gold plastic animal escort card holders. A photographer's dream for 501 Union wedding photos!
All the bright colors came together perfectly to create a wonderfully vibrant reception space.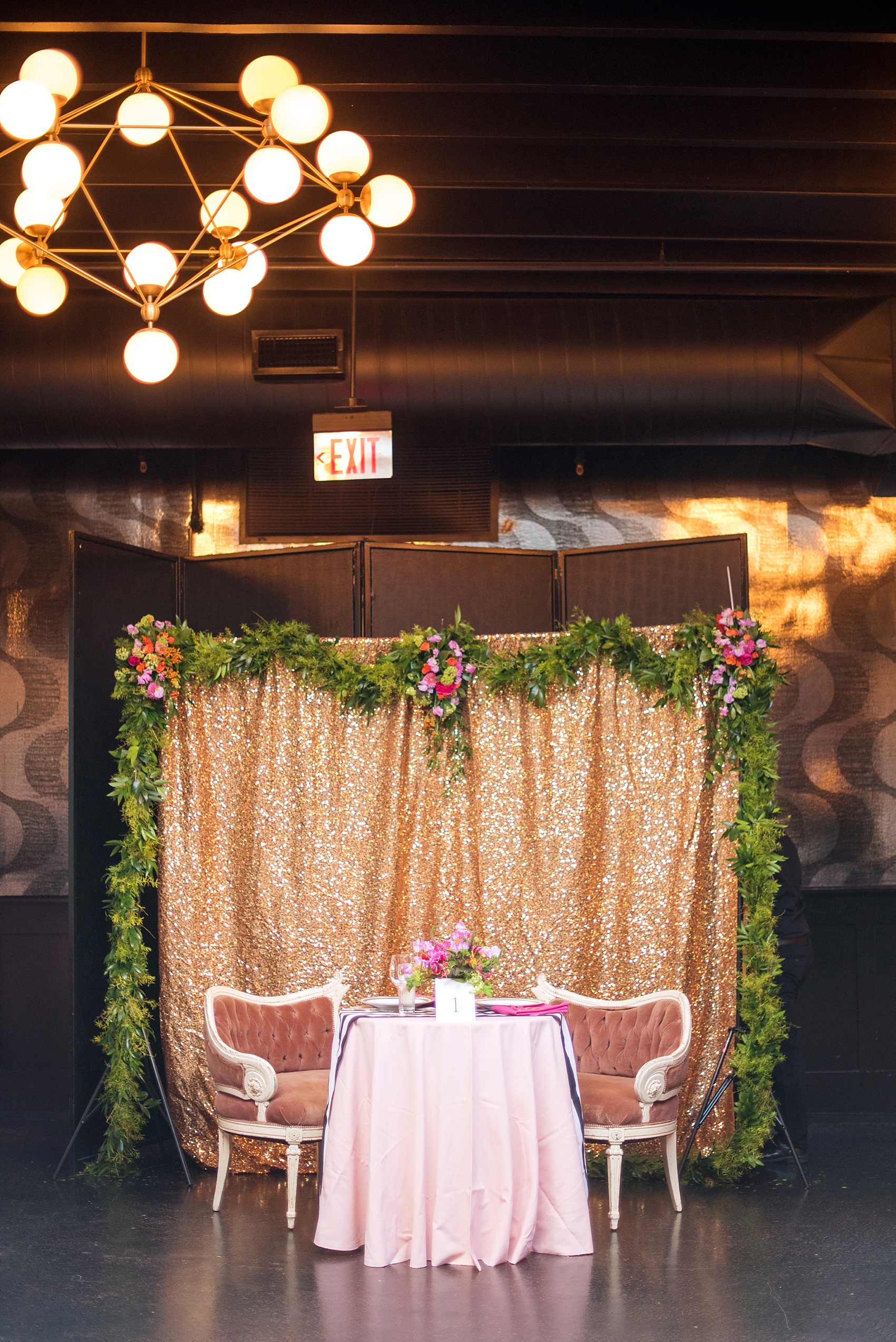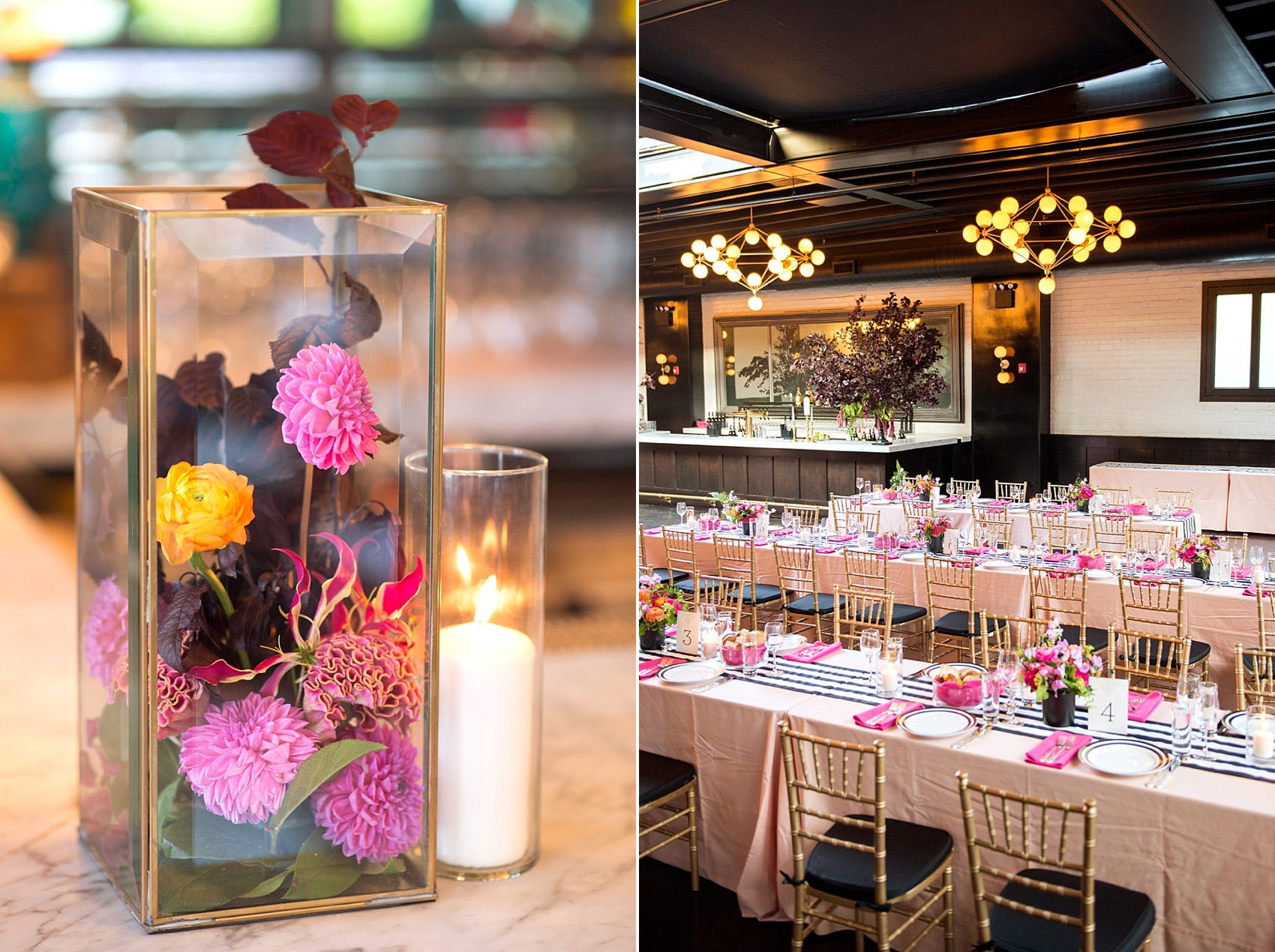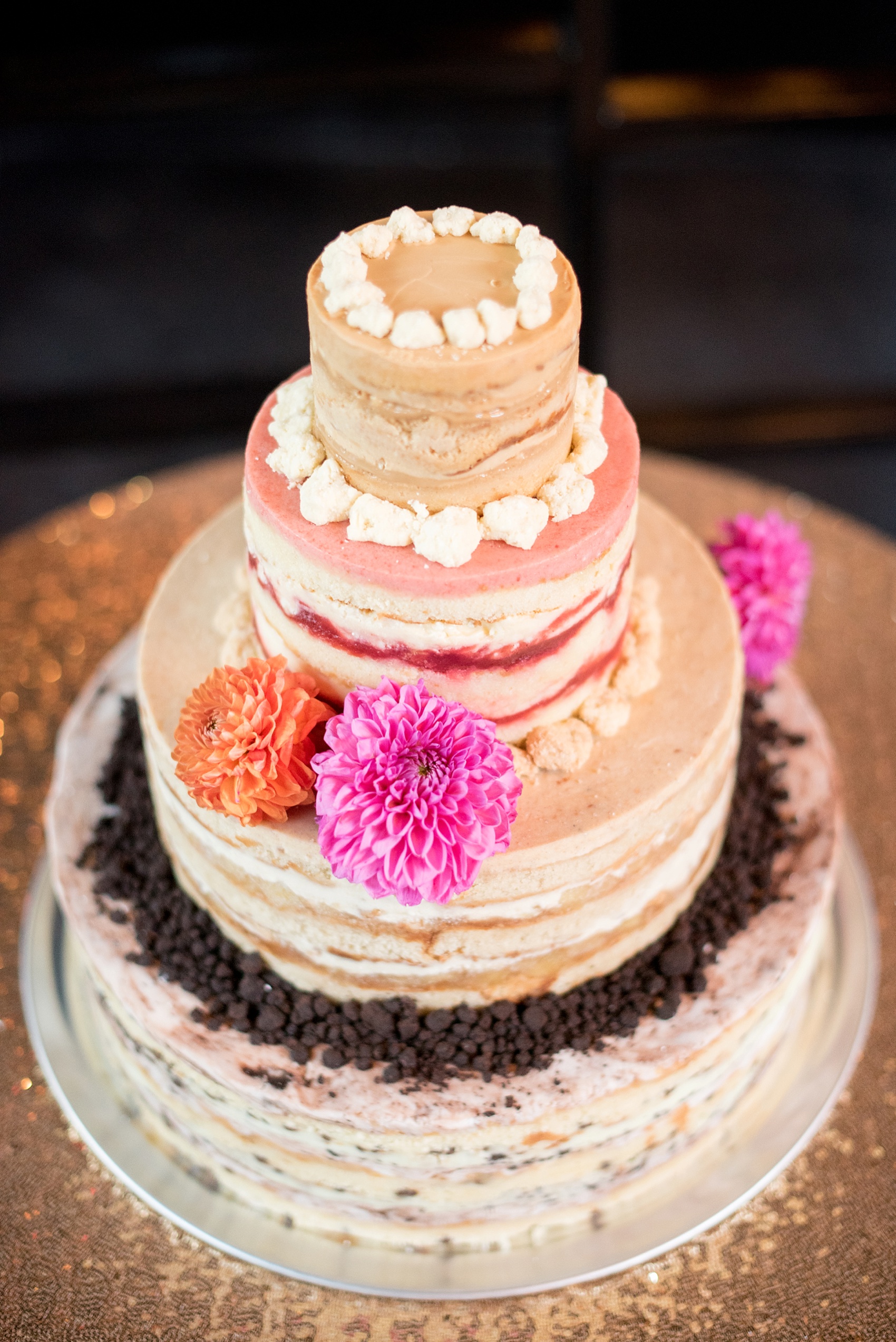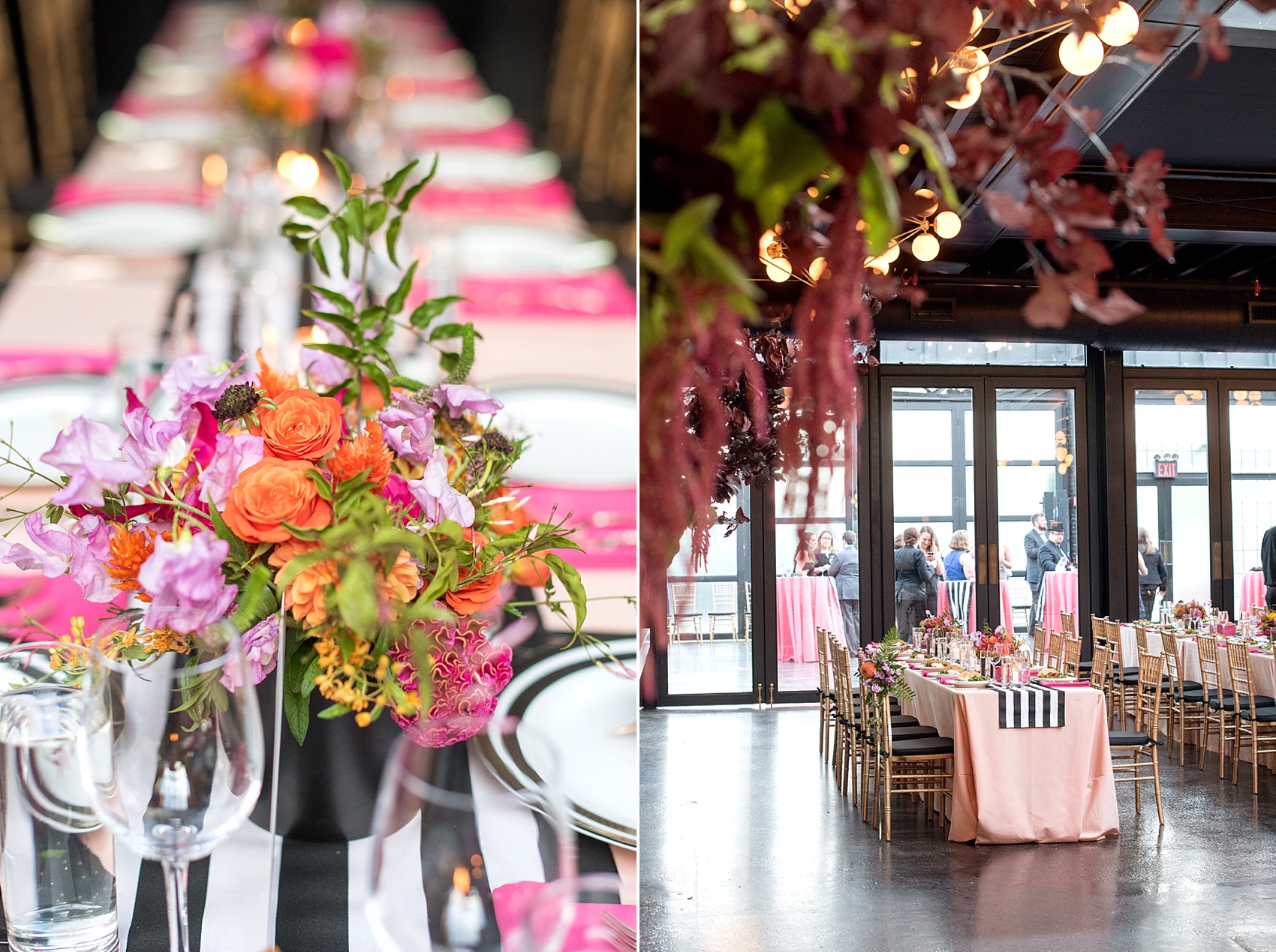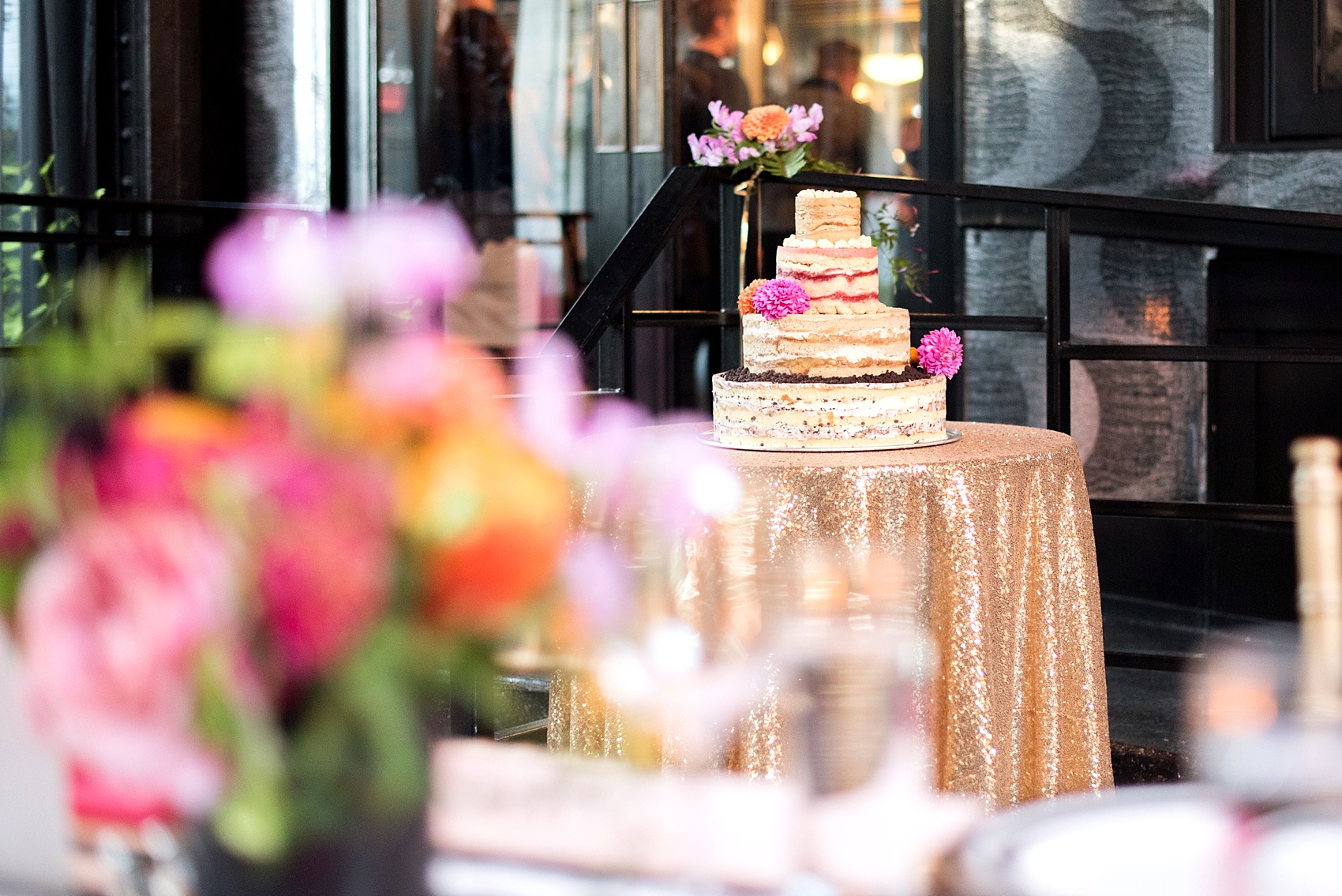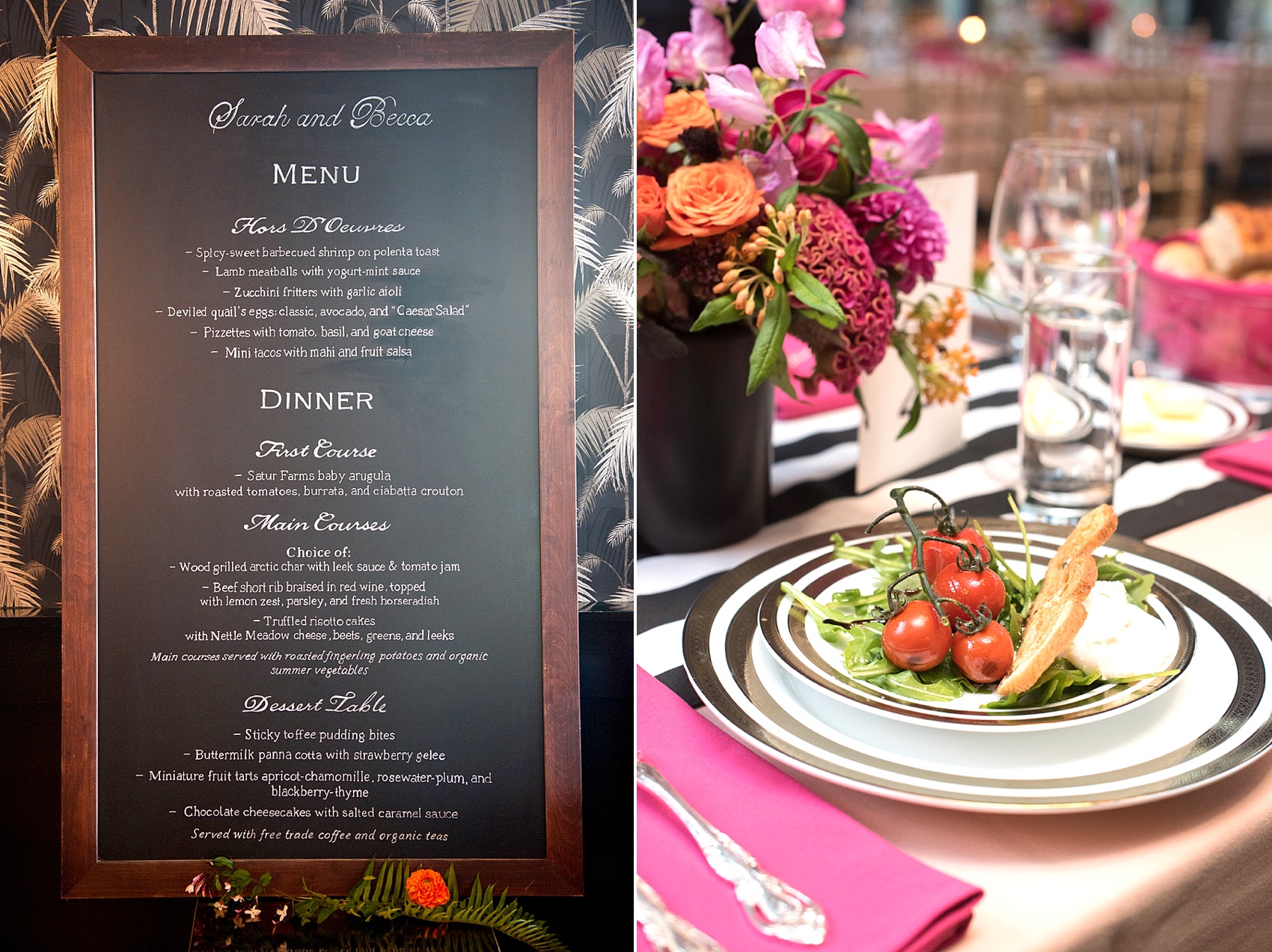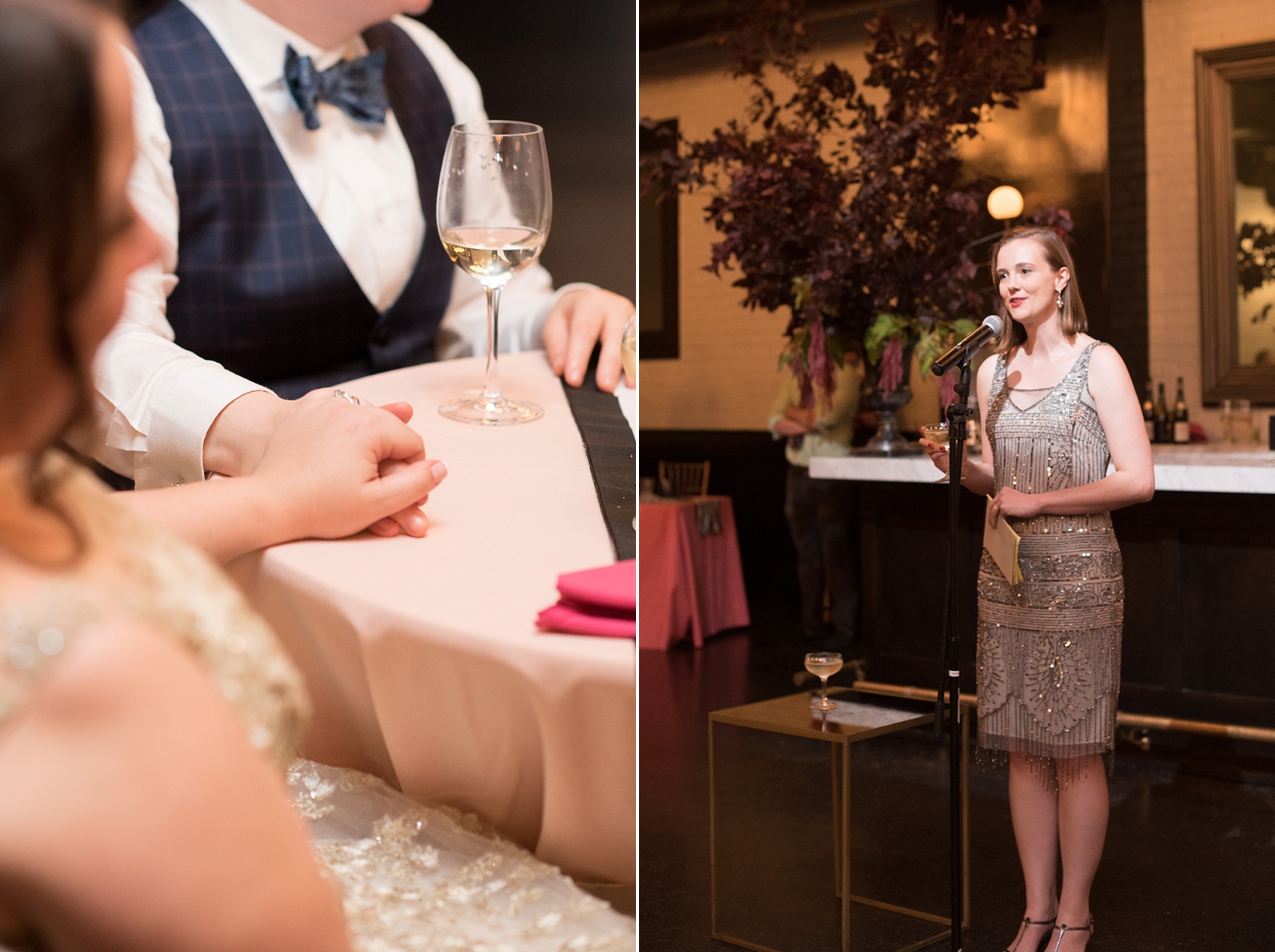 They had a super fun photobooth that the guests took full advantage of (their photogs enjoyed it too!) and I loved seeing people carry the photo strips around. Good detail shot with Becca's father's hat sitting on a chair at the reception, eh?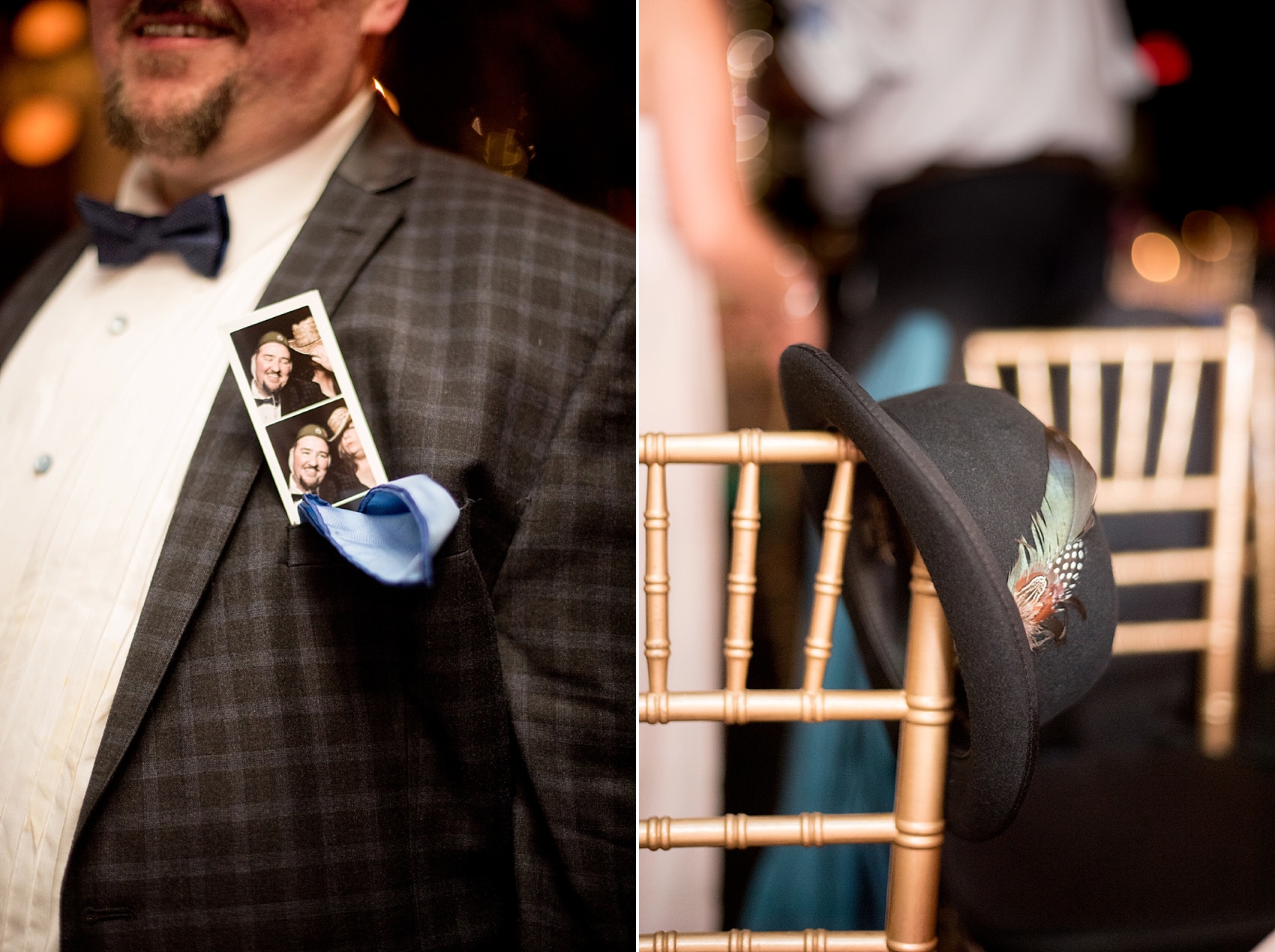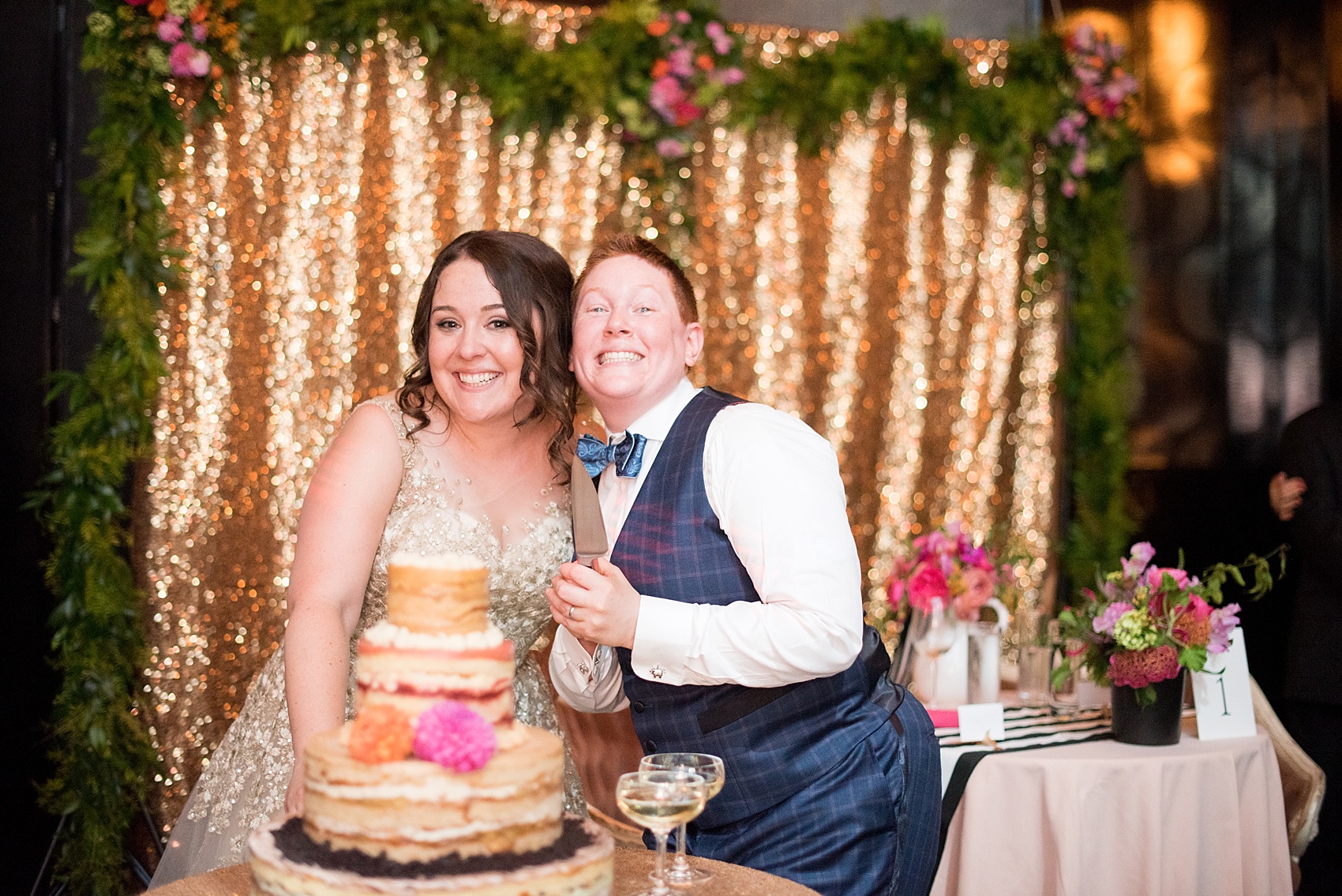 A Sweet and Savory Ending to their 501 Union Wedding with Cake and Homemade Favors
Okay y'all….I admit it. I was overexcited about the cake from the moment I found out it was Momofuku's famous exposed layers tiered cake. But it's the BEST cake I have ever had at weddings (I had it at Jennifer and Chris's wedding years ago too) and I couldn't wait to see this incredible couple cut into it…then take a bite. I mean them, not me. Obviously.
Their 501 Union wedding photos got so energized as family and friends hit the dance floor.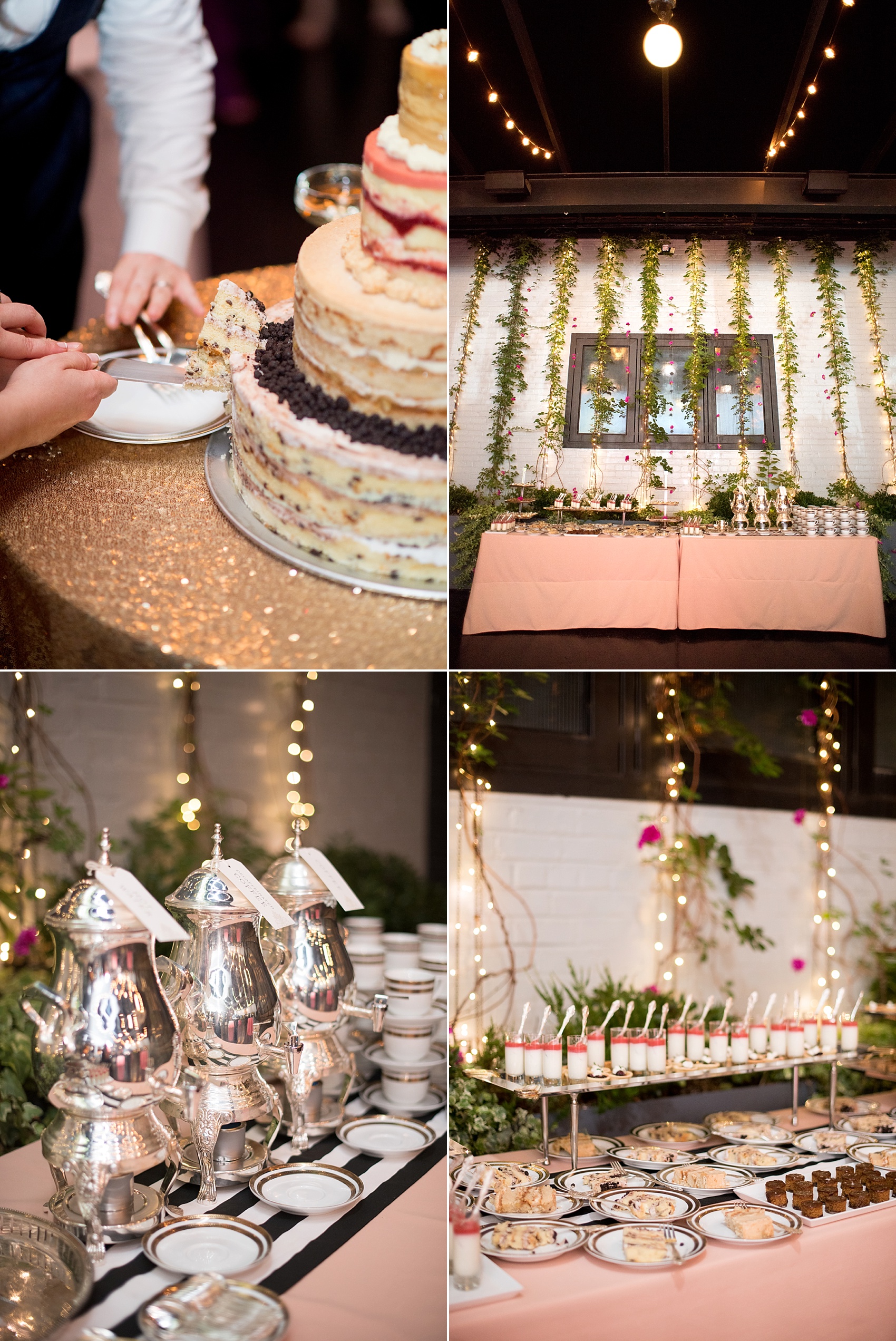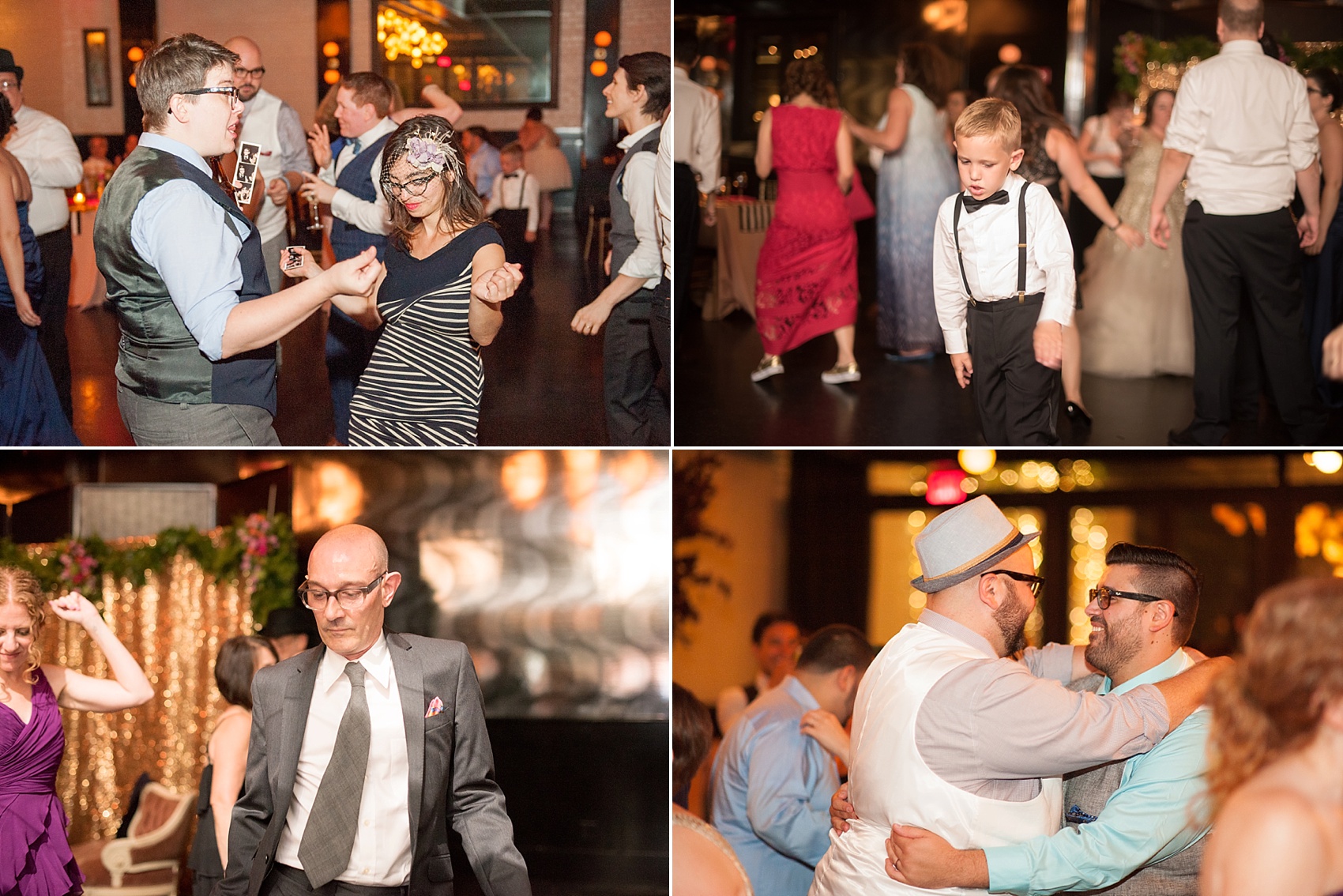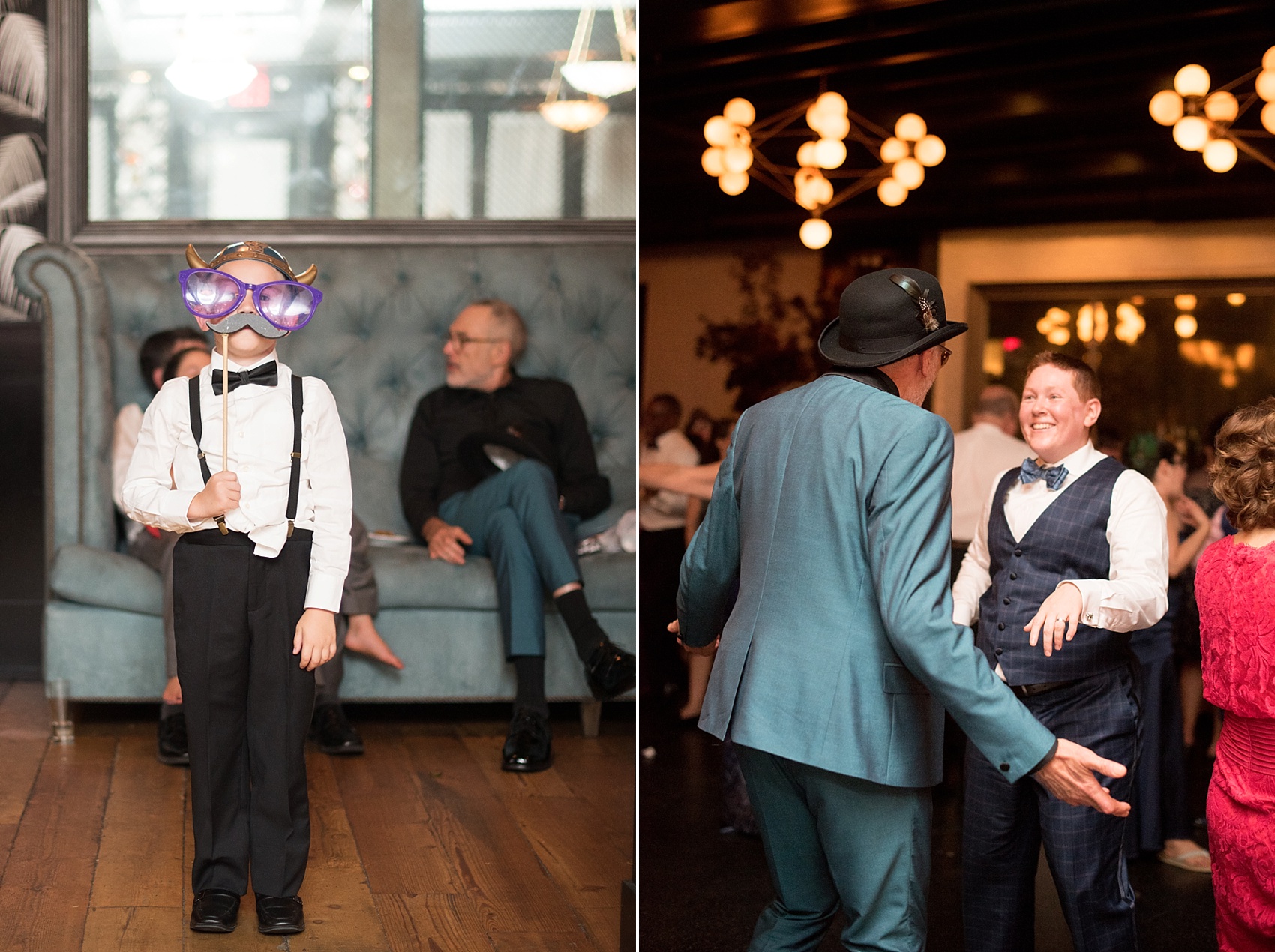 I know you thought it wasn't possible but Becca and Sarah get even cooler: they pickle their own vegetables.
And so, the guest gifts were from their hearts and their kitchen.
Guests had a choice of jars of pickles, pickled carrots or beets to enjoy for days to come after the last song had been played and the last dance had been danced.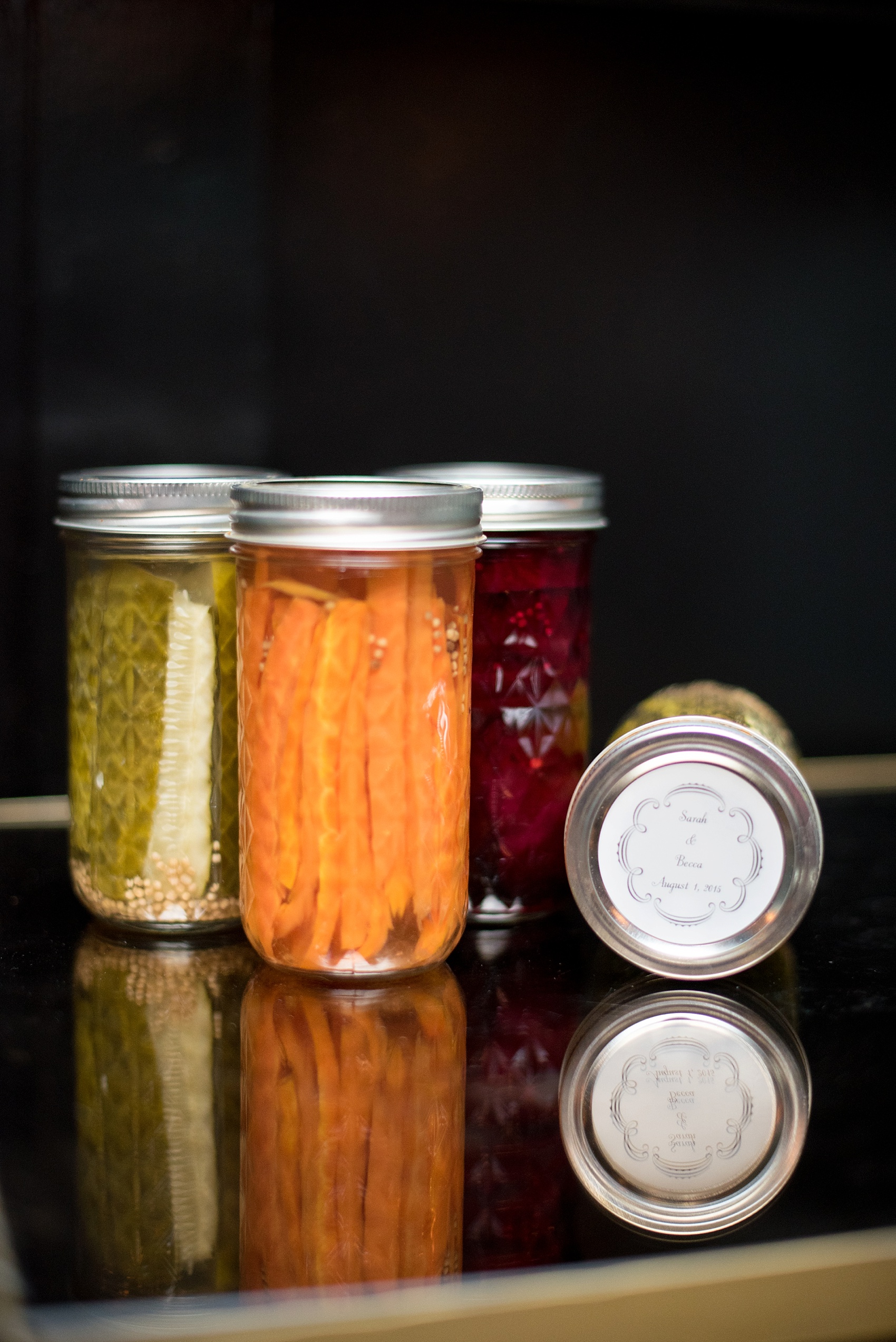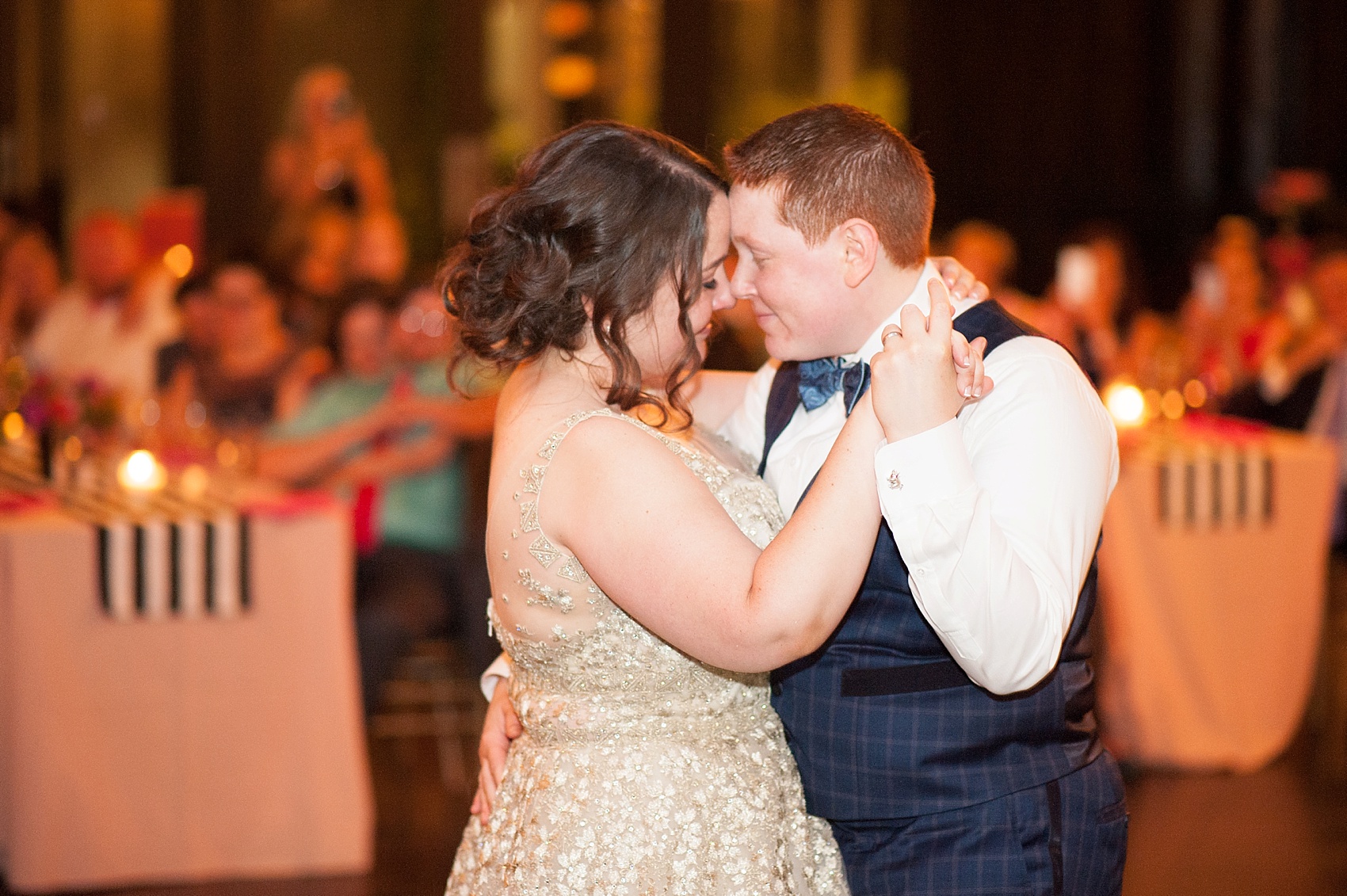 Sarah and Becca – I cannot say enough about how my heart swells when I think of the true love between your souls. It was an absolute joy to work with you and witness this incredible moment in your lives. I wish you a forever filled with love, smiles and amazing moments like your wedding day.
501 Union Wedding Vendors
Wedding Planning: Ashley M Chamblin Events / Venue: 501 Union / Floral design: August Sage and Violet / Catering: Ryan Brown / Stationery: Lion in the Sun / Cake: Momofuku Milk Bar / DJ: Because the Night, Ryan Rasheed / Flower girl dresses: Crew Cuts, J Crew / Rings: Clay Pot / Table runners: LaruesLine, Etsy / Sweetheart table chairs: Rent Patina / Photobooth: Magbooth / Table and chair rentals: Broadway Party Rentals / Wedding gown: Mon Amie Bridal, designer Liancarlo / Custom tuxedo: Bindle & Keep
If you like what you see be sure to "like" and *follow* along on Facebook and Instagram for continued updates!