We're already off to a beautiful friendship when you're a wonderful sport and participate in an impromptu photoshoot. I knew I liked Juliette Lys, of J. Lys Events, the moment I met her. We were at the same place at the same time – I was photographing the Metropolitan Building and she was there preparing for a wedding later that day – and we hit it off! She posed for the camera (I asked, she obliged – thank you!) and we made plans to meet up and talk shop soon.
Here she is, on the phone planning…and looking gorgeous!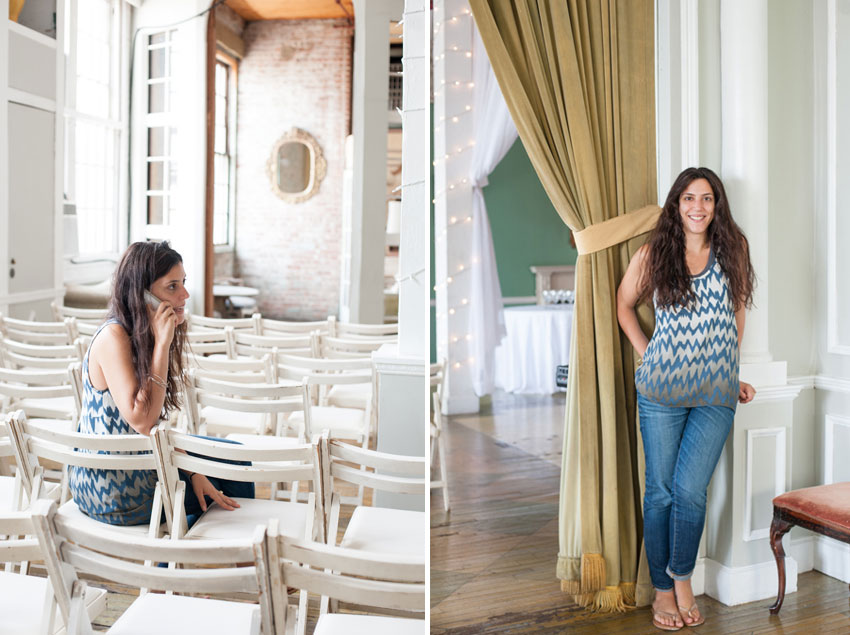 I rarely recommend people I don't know and I can say that Juliette is a SWEETHEART. Not only that, she knows her stuff! She's very experienced in the planning industry, specializing in weddings and corporate events, particularly in New York City, Brooklyn, Queens, the Hamptons and Montauk. She loves the process, which is what makes her a great coordinator. She's organized, efficient, and a great communicator. She's so pleasant and fun to be around too – the icing on the cake!
If there's anything I've learned from Juliette it's that a planner can actually SAVE you money in many instances due to their relationships in the field. So if the thought ever crossed your mind that a planner would help ease any possible stress you could possibly encounter in the process of putting together your special day, don't think twice about contacting Juliette, even if for an initial conversation. I would! Heck, I did!
Happy Monday!