Remembering Shannon and Thomas's wedding at Manhattan Penthouse in NYC brings the biggest, most radiant smiles to mind – because truly that's what the whole day felt like. One big smile. Shannon looked incredible, her bridesmaids in short navy blue dresses were beautiful, and Thomas's red bow-tie was a show stopper. I am so glad Thomas's parents contacted me one day to surprise then with the gift of a fine art leather album, to be designed by Shannon and me. It was an overwhelmingly joyful process and so many wonderful memories rush back while looking at the pages within the navy blue leather bound heirloom.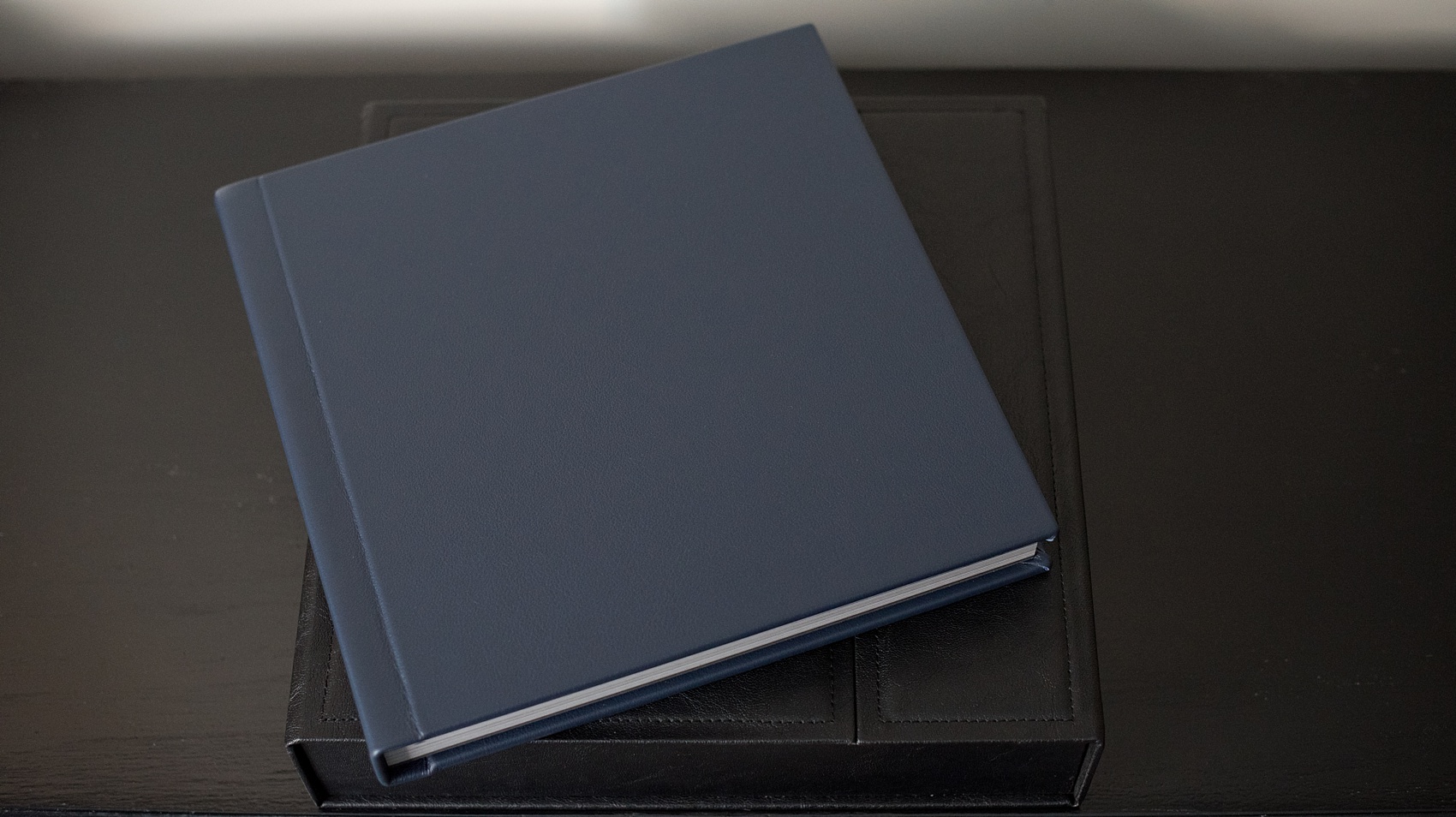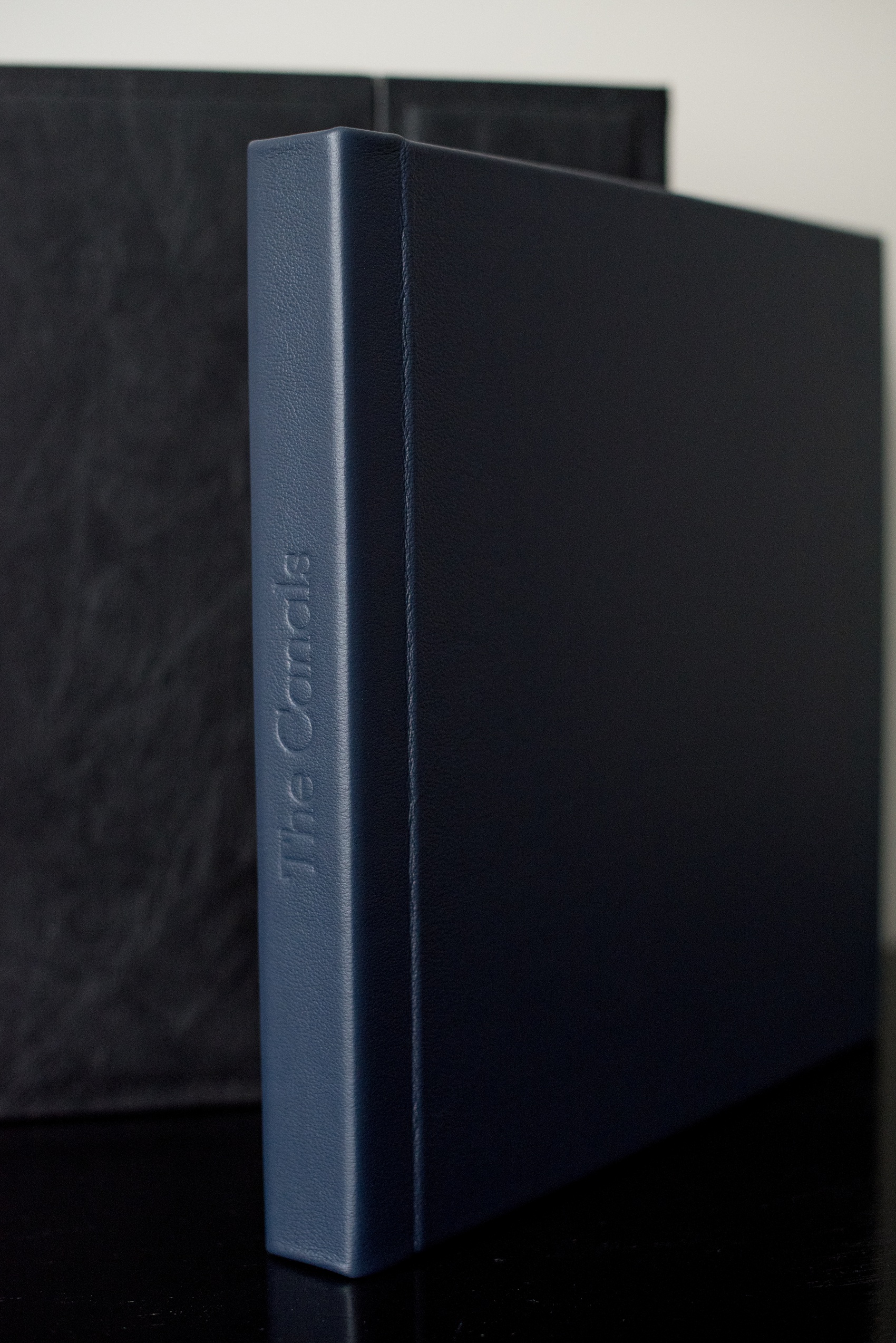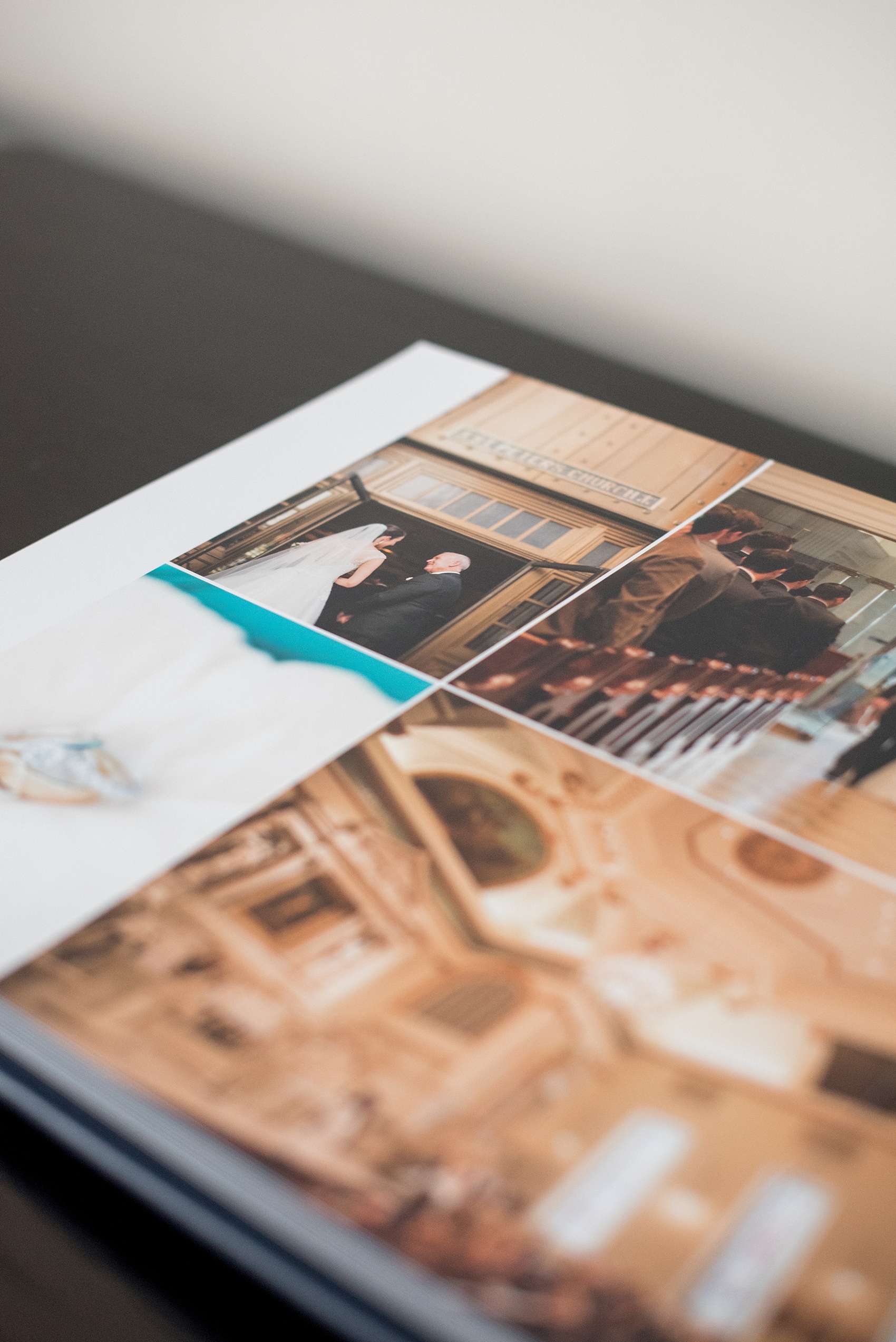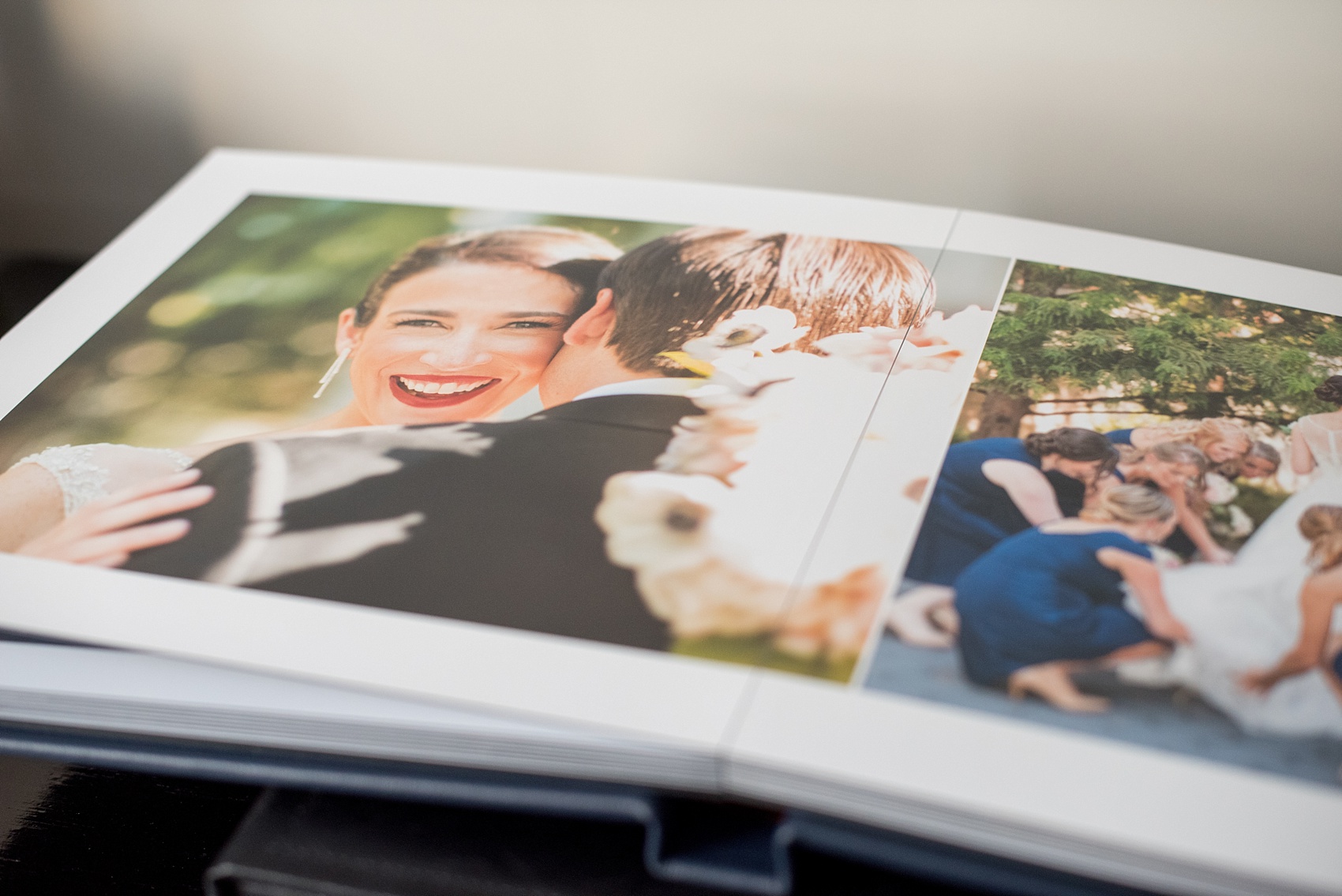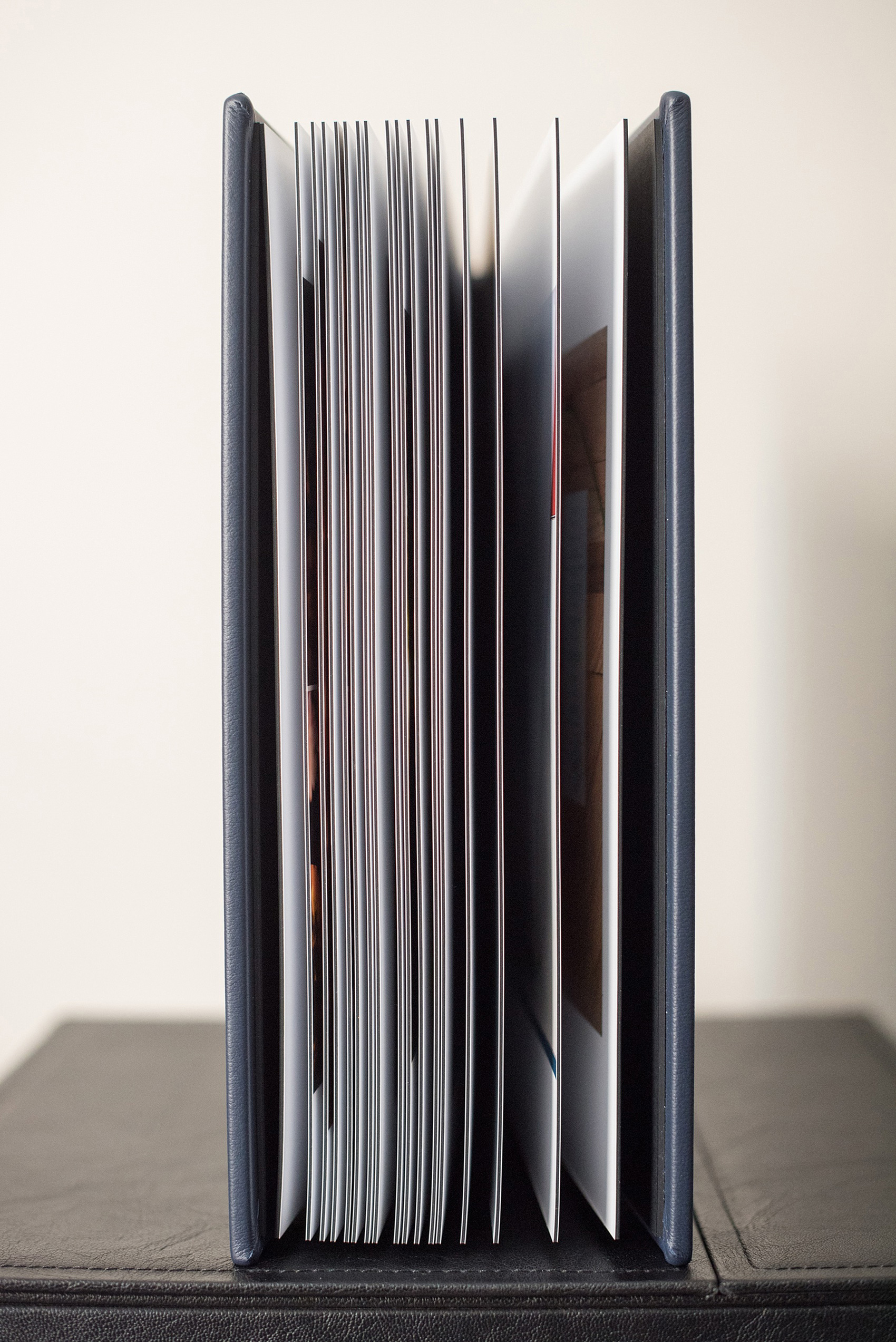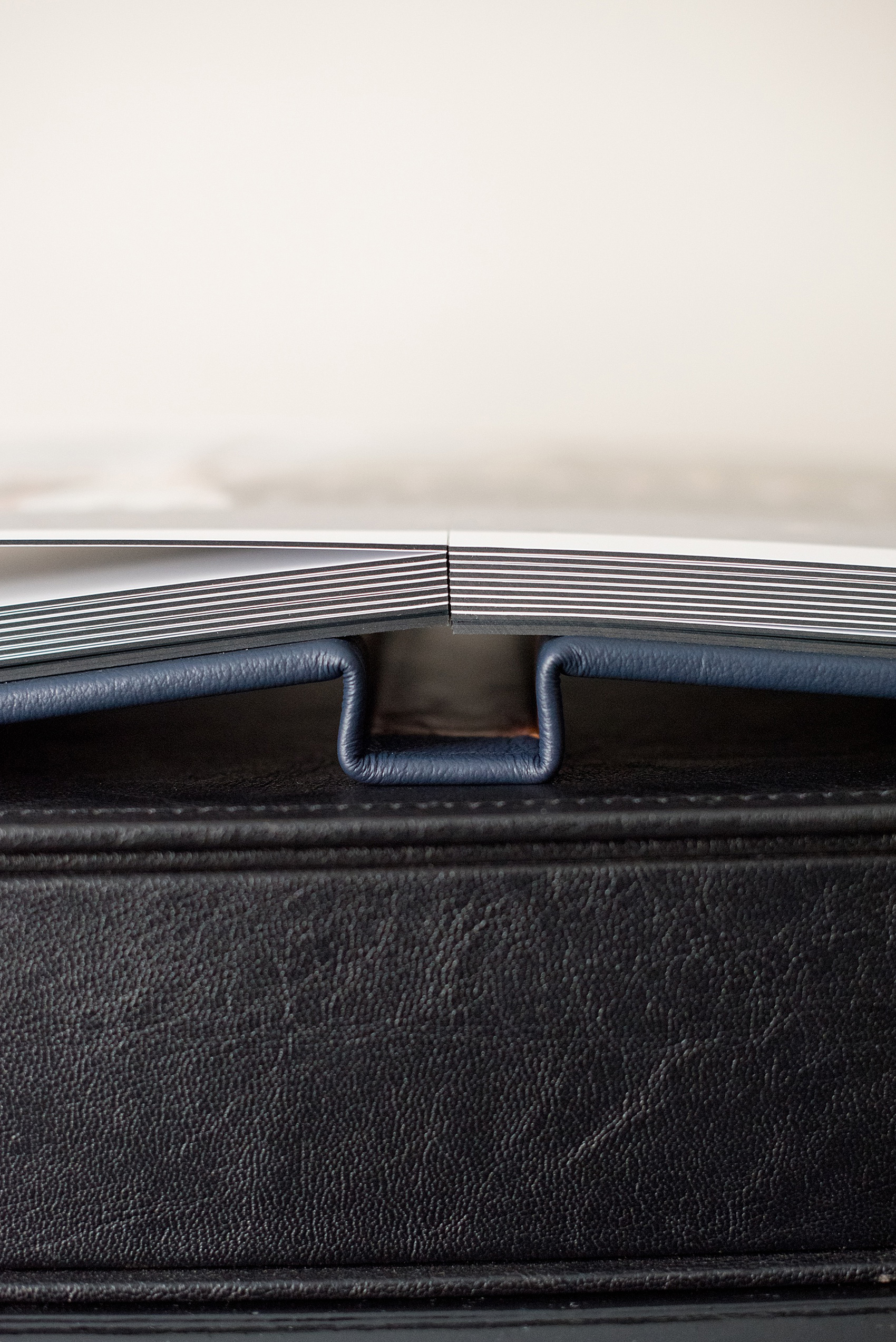 They opted for "The Canals" on the spine of the book with a simple cover, letting the leather shine. At 15 spreads they perfectly told the story of their day including getting ready and their first look at the W Hotel in Union Square, photos down in the Battery Park area in lower Manhattan and nearby church ceremony and awesome celebration back in Union Square at Manhattan Penthouse. What a great way to forever relive these moments!
It's never too late to get a wedding album so if you'd like one contact us!