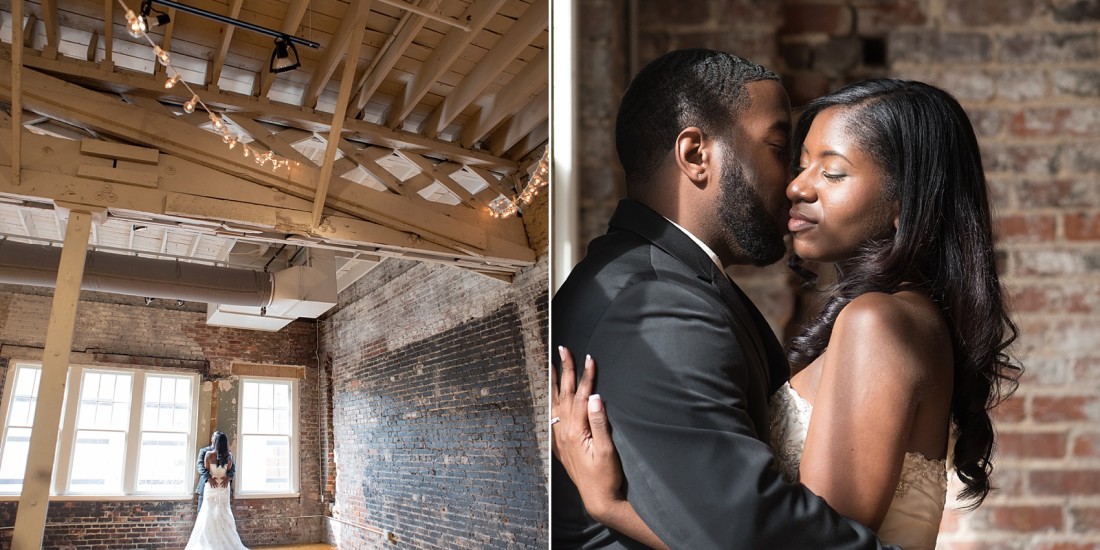 Stockroom at 230 is one of the most popular wedding venues, located in downtown Raleigh, North Carolina. As I'm fairly new to the area, I gladly raised my hand when Amaris Photo invited me along to help her photograph this beautiful couple, who had just come from a little "elopement" of sorts at the Wake County courthouse down the block. I immediately connected with them as they're from New Jersey and I, of course, am from New York! Yay!
I love the way Naila and Donald are looking at each other here. It's such a pure moment.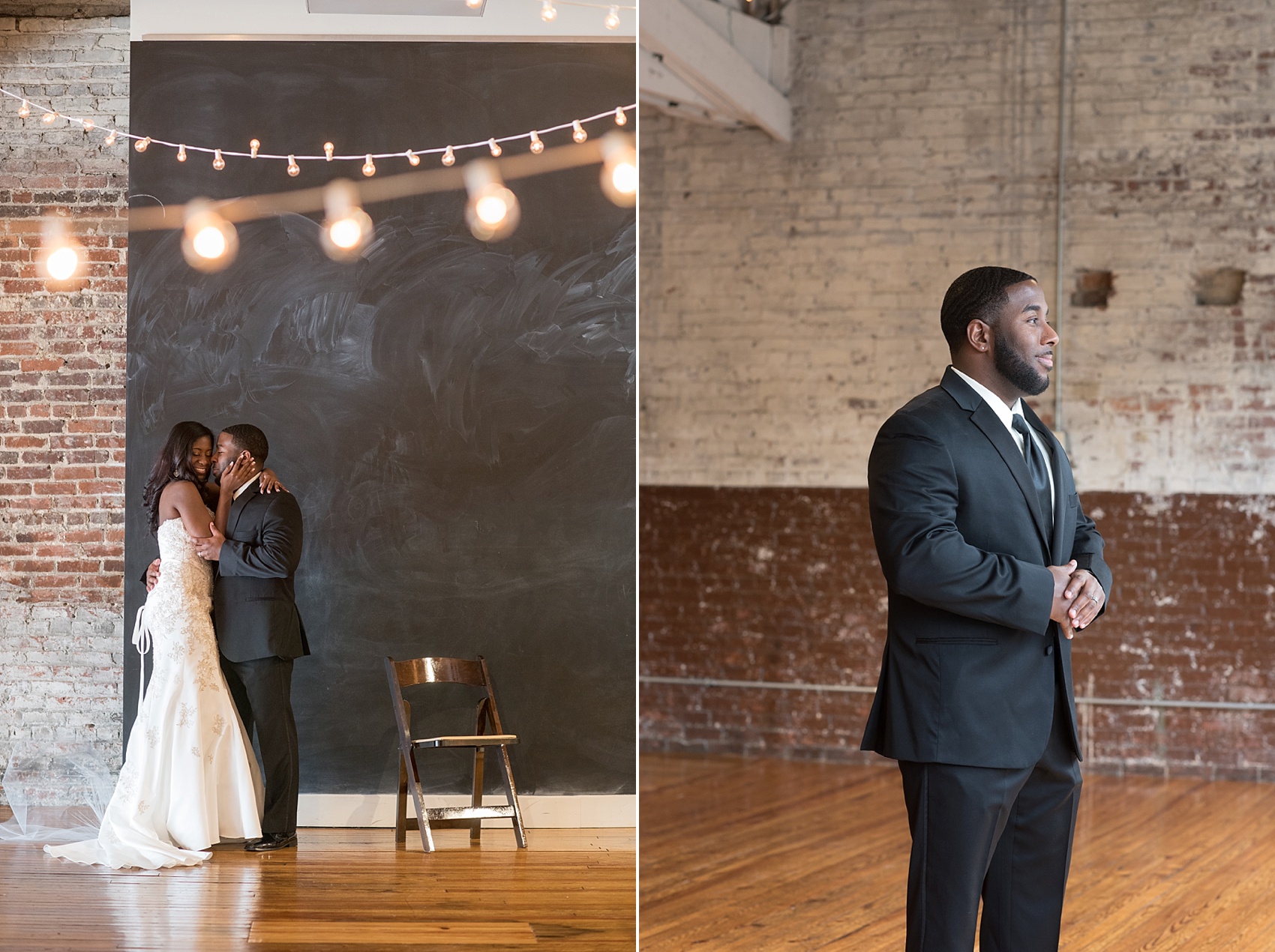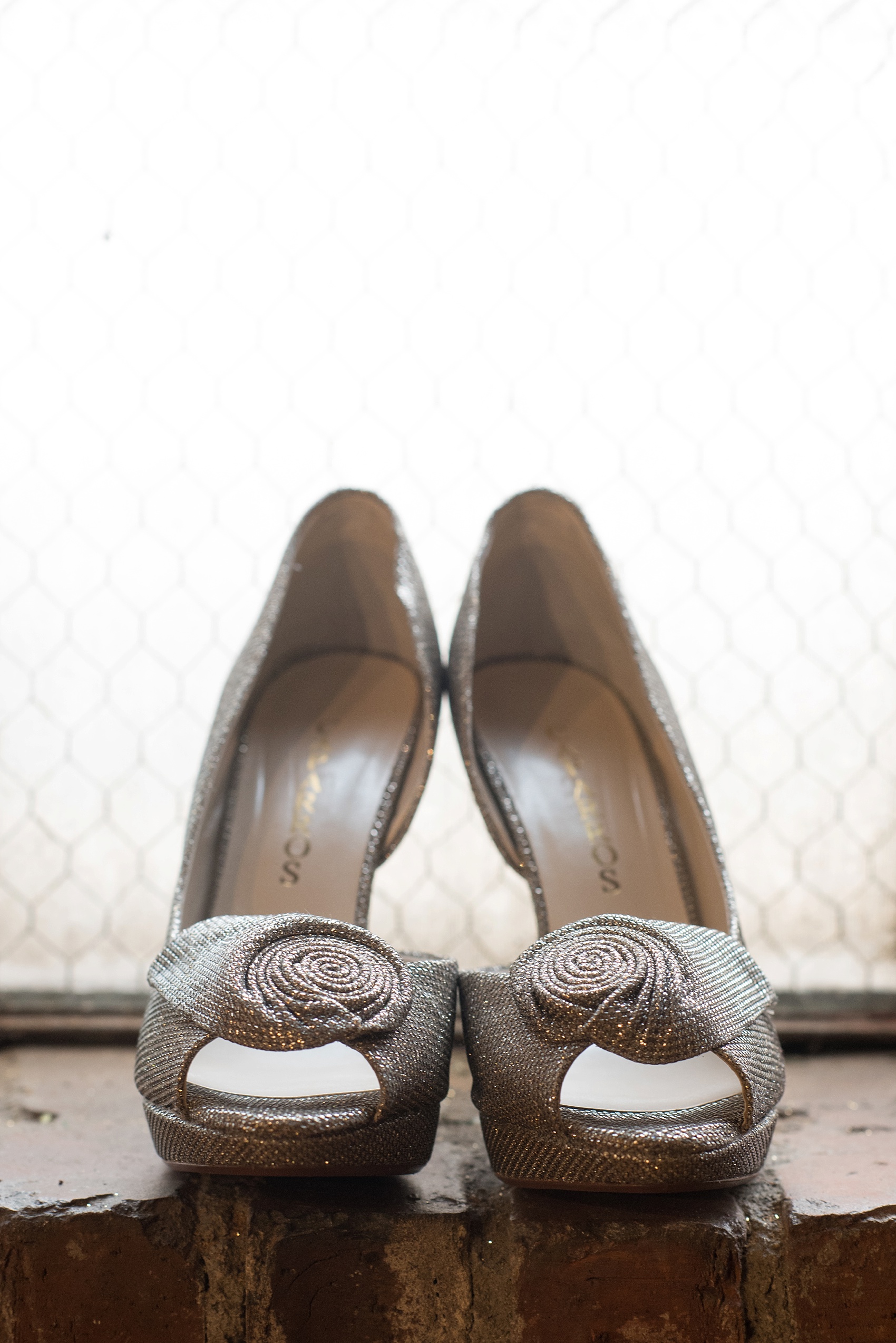 Oh my gosh her shooeeessss…they were fabulous! I loved the gold and silver metallic shimmer and how they sparkled in the radiance of the sunlight. The little rosettes just completed these beauties.
I love a giggly bride! Laughter looks so pretty on, doesn't it?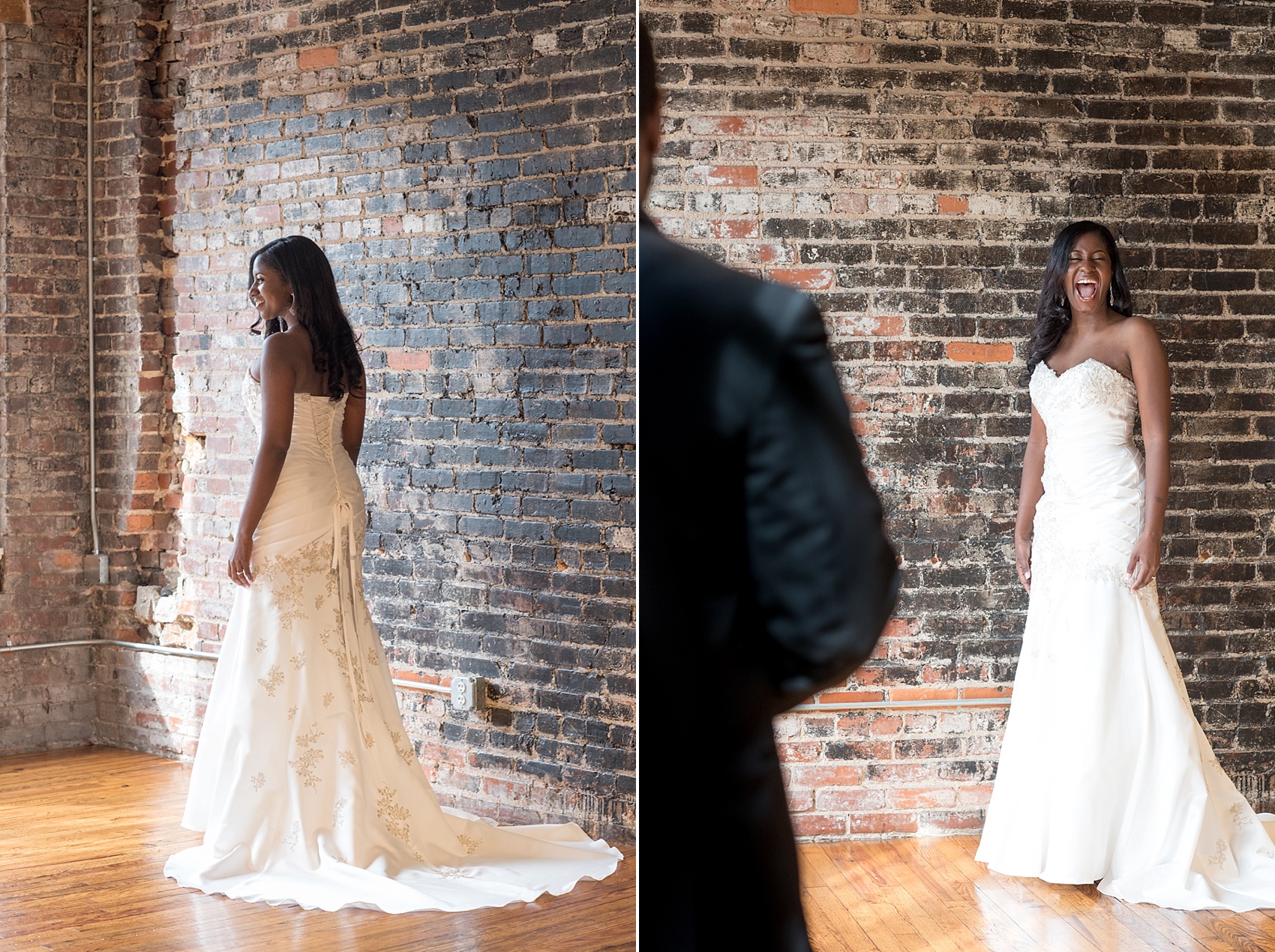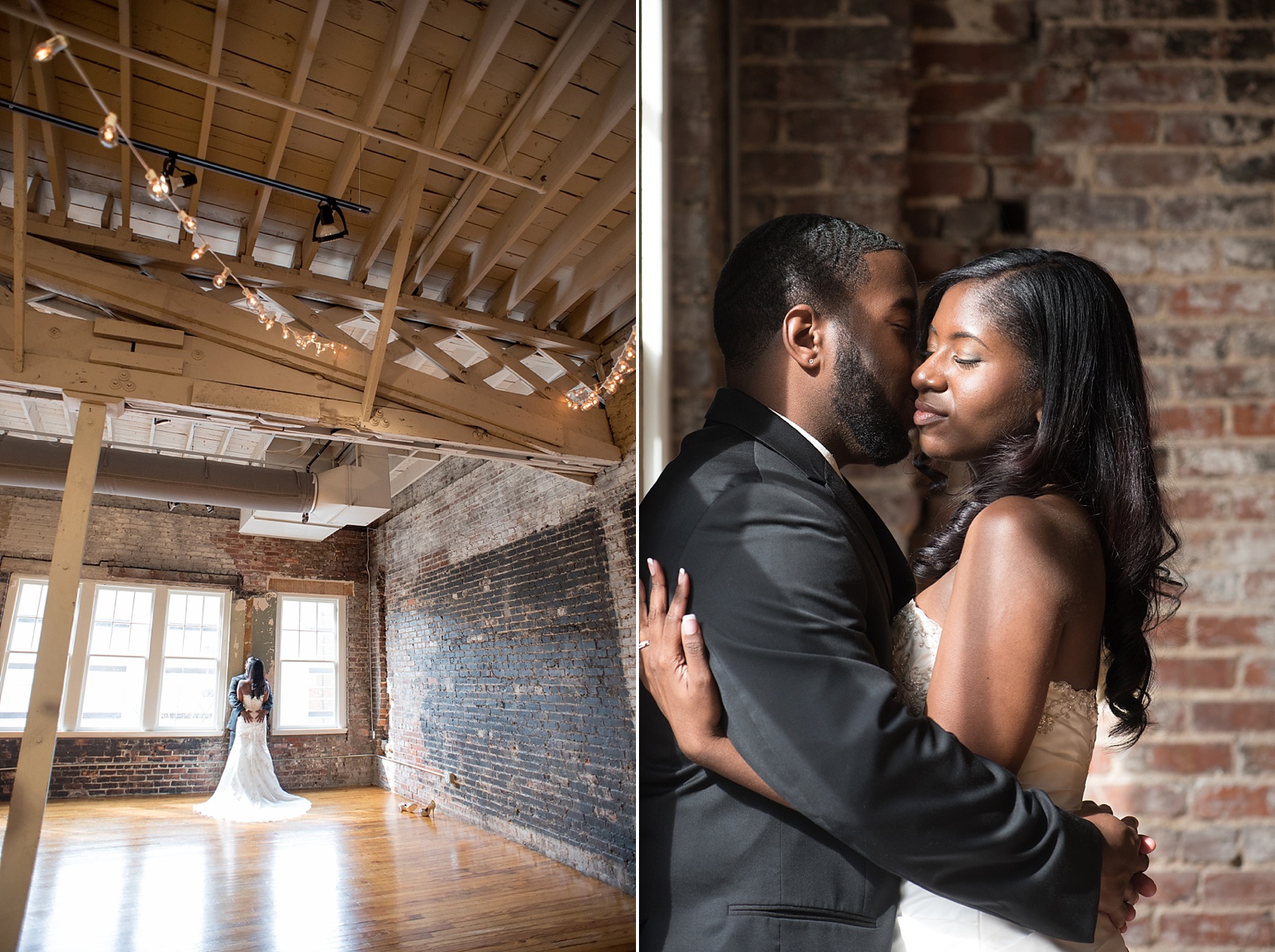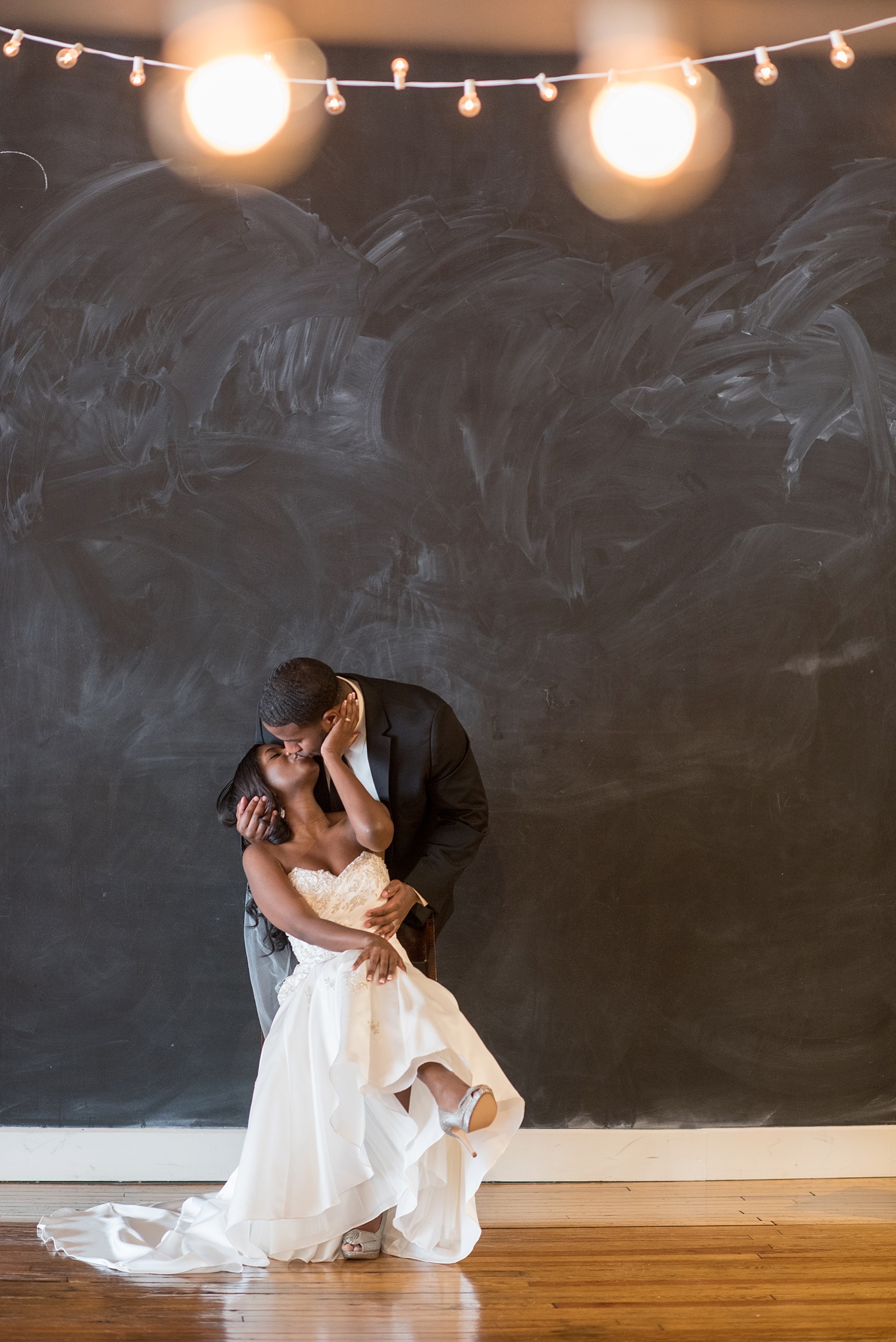 After a final kiss they were off to Beasley's, a famous Ashley Christensen restaurant, to enjoy some good 'ole southern food with some family that was in town from up north; a perfect way to end their special wedding day.
Venue: Stockroom at 230 / Shoes: Caparros
Happy Thursday!