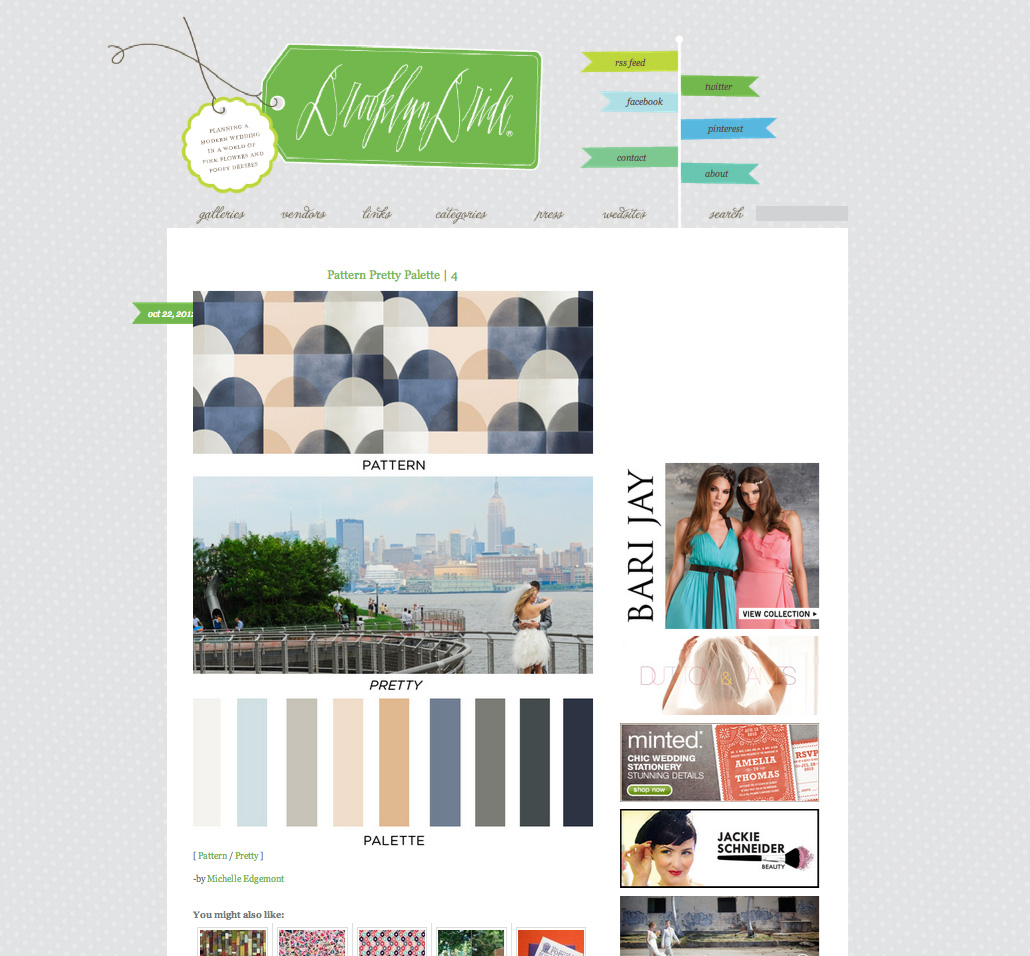 I was lucky enough to have Michelle Edgemont feature one of my images for an inspirational post on Brooklyn Bride this week!  This amazing NYC Skyline image features Jaime and Devon, a gorgeous couple, on their wedding day in Hoboken, New Jersey.
Michelle did a beautiful job of pairing that great scalloped pattern with a photo that mimics the playful heights of the buildings in NYC.  I love the soft, calming colors too.
Thank you, Michelle and Brooklyn Bride! Happy Wednesday!